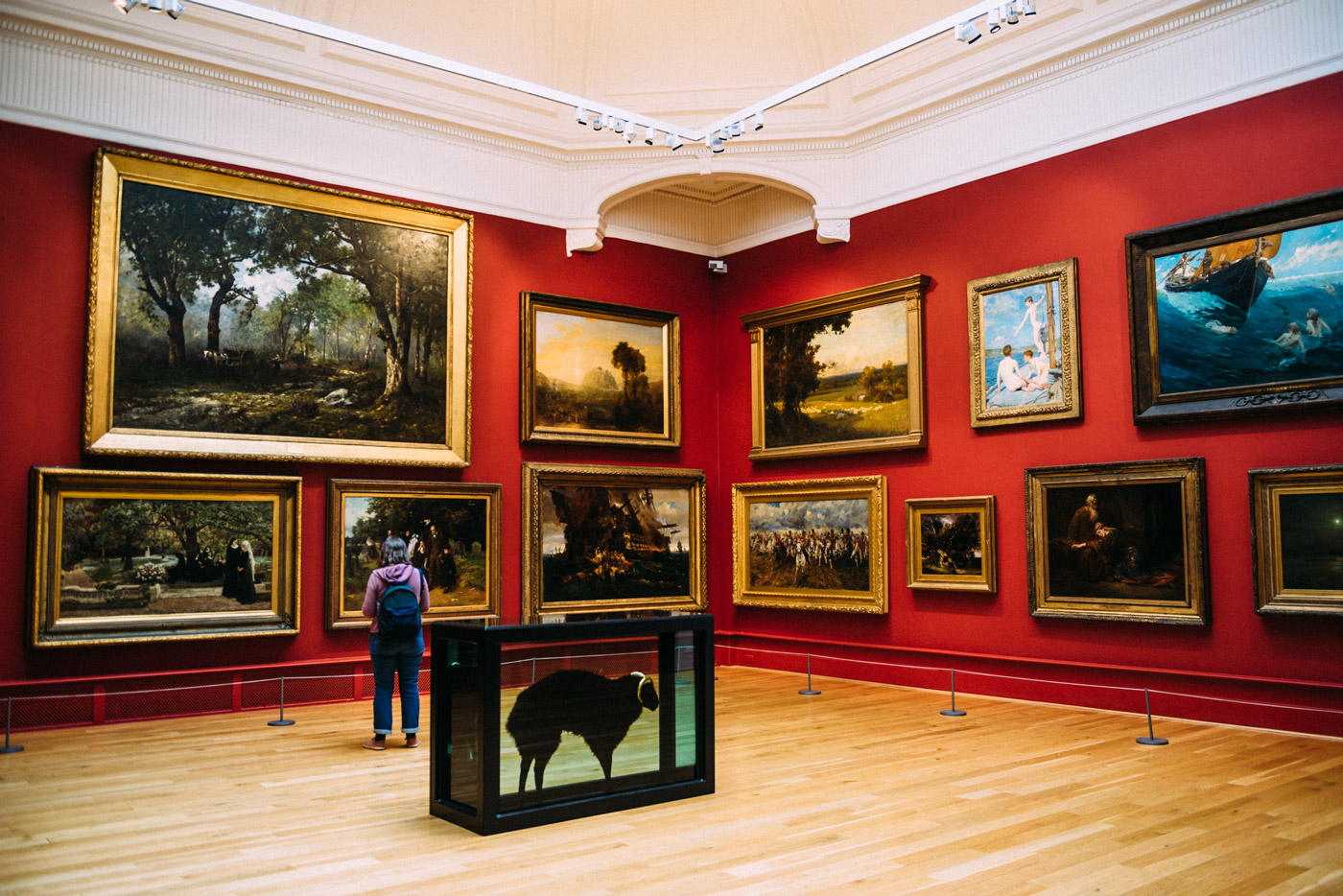 Feature
See & Do
With top retail outlets, eateries, and transport connections, Leeds is fast becoming THE place to be in the UK.
Families, retirees, and young professionals alike all benefit from award-winning museums, art galleries, theatres, sports clubs, music venues, historical landmarks, and a plethora of green spaces.
It's a city with a wide appeal, from sprawling urban highlights to the enchanting Yorkshire Dales just on the doorstep. Catering for all lifestyles and tastes, the city boasts a huge range of things to do.
To get you started, here is a list of top things to do in the city.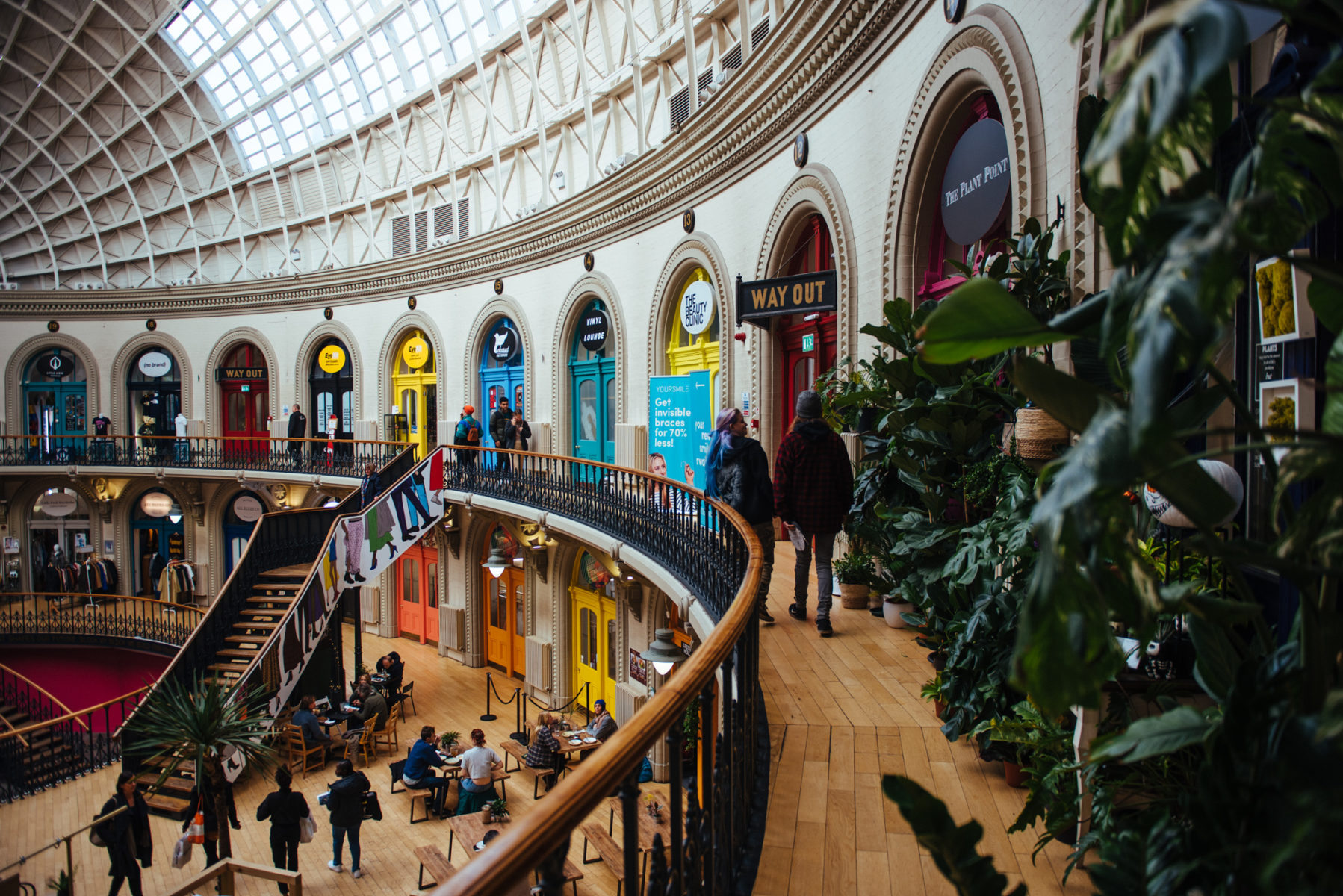 Corn Exchange
This iconic city centre building is home to lots of independent shops, and is a great place for a couple of hours' wander under the cover of the huge glass roof sailing high overhead. This Victorian, Grade I listed building was designed by famous Hull architect Cuthbert Broderick in 1863 (who came to recognition for his design of Leeds Town Hall), and this great, light and airy oval space with wooden floors and mezzanines was based on Paris' Bourse de Commerce. Corn Exchange is home to more than 30 independents today, with food and retail options all under one roof.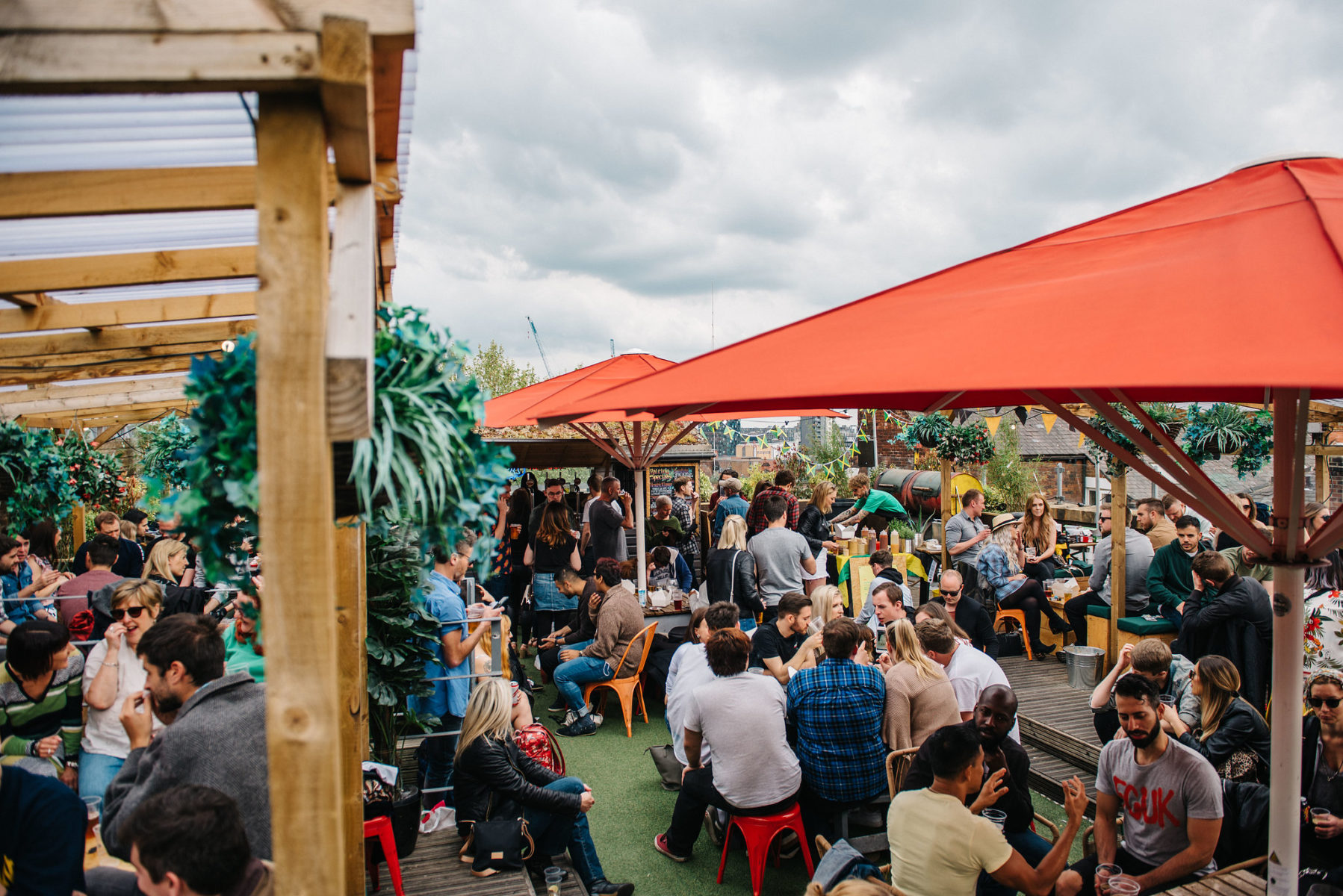 Belgrave Music Hall
Belgrave Music Hall & Canteen is an amazing catch-all venue for live gigs, comedy, film & art, fast food, bars and a roof terrace. This 1930s venue, set over 3 floors, originally opened as Leeds Children's Palace in 1934 - a space which provided childcare support for Leeds' working families in this pre-war era. After falling into rack and ruin, Belgrave opened in this dramatic building in 2013, restoring the vast space to its former glory.

Belgrave is famous as a venue for some of the best up-and-coming live music, as well as hosting exhibitions and monthly fairs and festivals. Their inhouse food provision is provided by Dough Boys and Patty Smith's - Dough Boys slinging some of the best pizza by the slice to be found in Leeds (with great 'half price slice' deals available all week, and 6 flavours - including a vegan option - always available), and Patty Smith's serving up the best, filthy, juicy burgers. Belgrave is a space that is cutting-edge cool, but also super-welcoming to families, older people and those with dogs as a space for a casual drink and a bite to eat.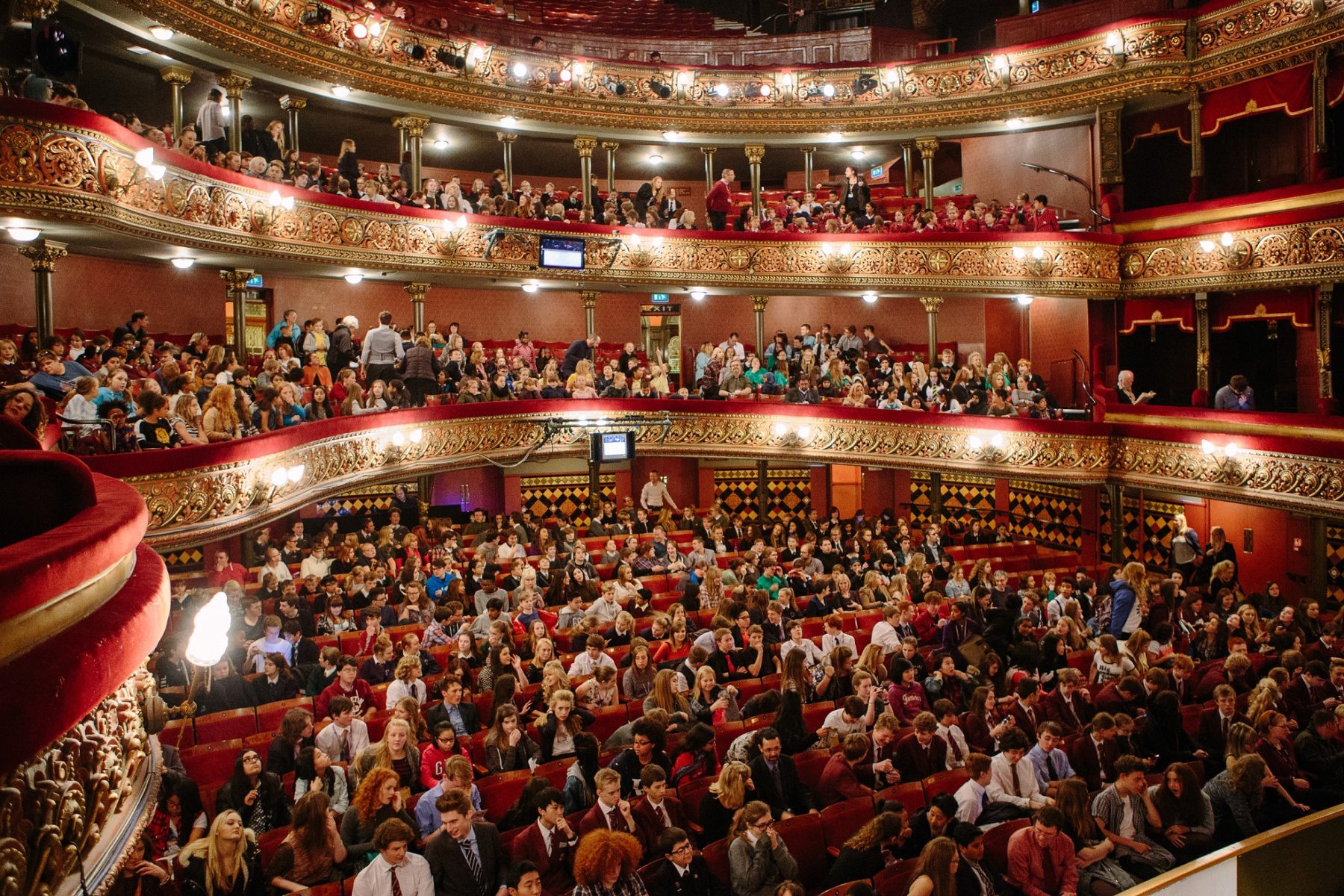 Leeds Grand Theatre
The Leeds Grand is a theatre and opera house sited at the top of Briggate, which seats 1,500 people. Designed by James Robinson Watson, it was opened in 1878 as a theatre, set of shops and Assembly Rooms and has been the home of Opera North since 1978. Major renovation shut the Grand for a year in 2005, but it opened bigger and better in 2006, with the stalls area completely re-raked and re-seated, a bigger orchestra pit, dramatic improvements to technical facilities and improvement to Opera North access. It is regularly host to West End and Broadway touring shows, as well as being home to Opera North and playing host to regular Northern Ballet productions.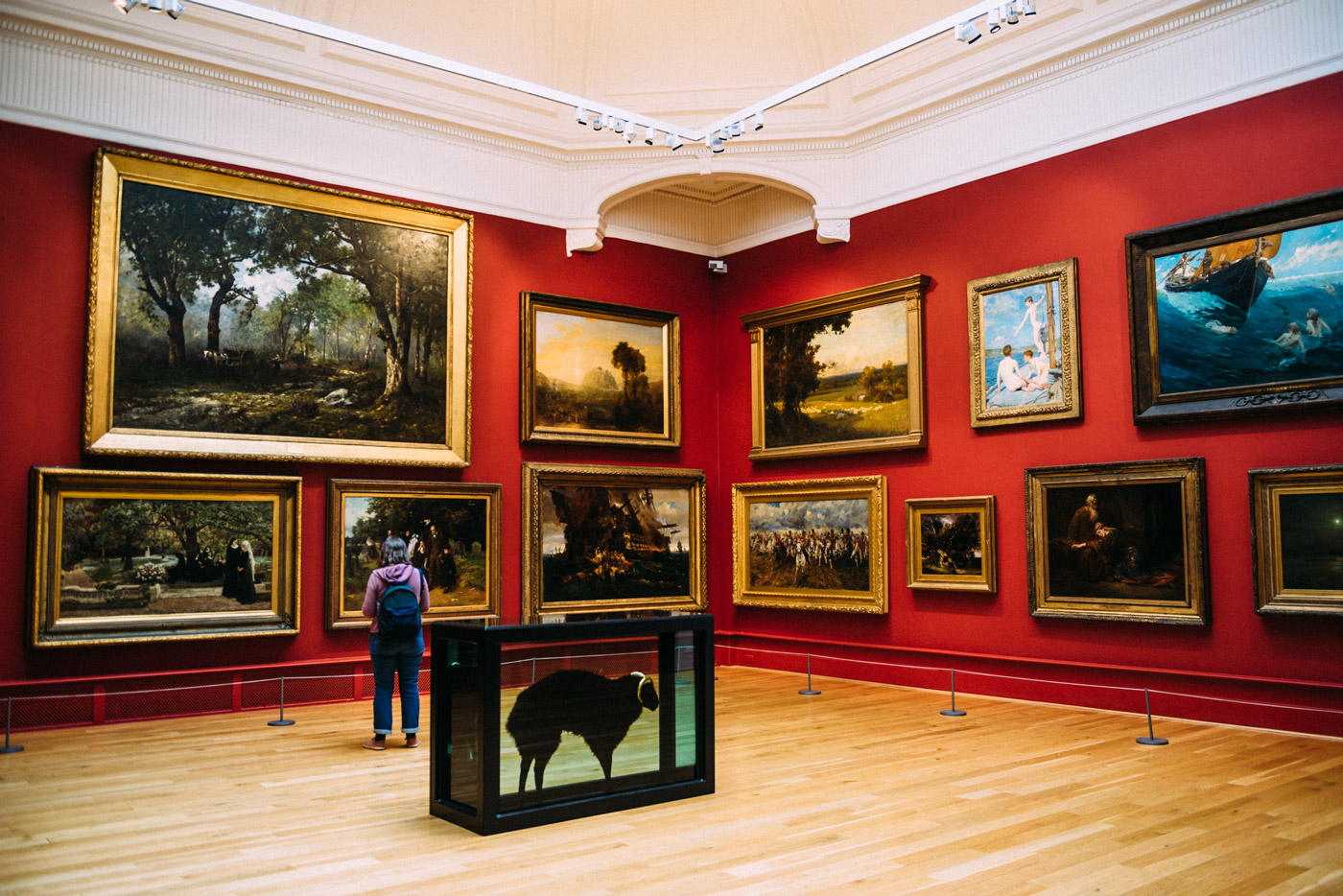 Leeds Art Gallery
Leeds Art Gallery shut between January 2016 and October 2017 for extensive renovation, and it now forms the jewel in the crown of Leeds' various museums and galleries. The airy, open space within is home to works of 20th century British art of national importance, amongst plenty of other exciting pieces as well as regular temporary exhibitions. The gallery also links to the neighbouring Henry Moore Institute via a bridge, and its magnificent Victorian tiled hall, now a cafe, is the perfect place to while away an hour over a coffee amongst the artworks.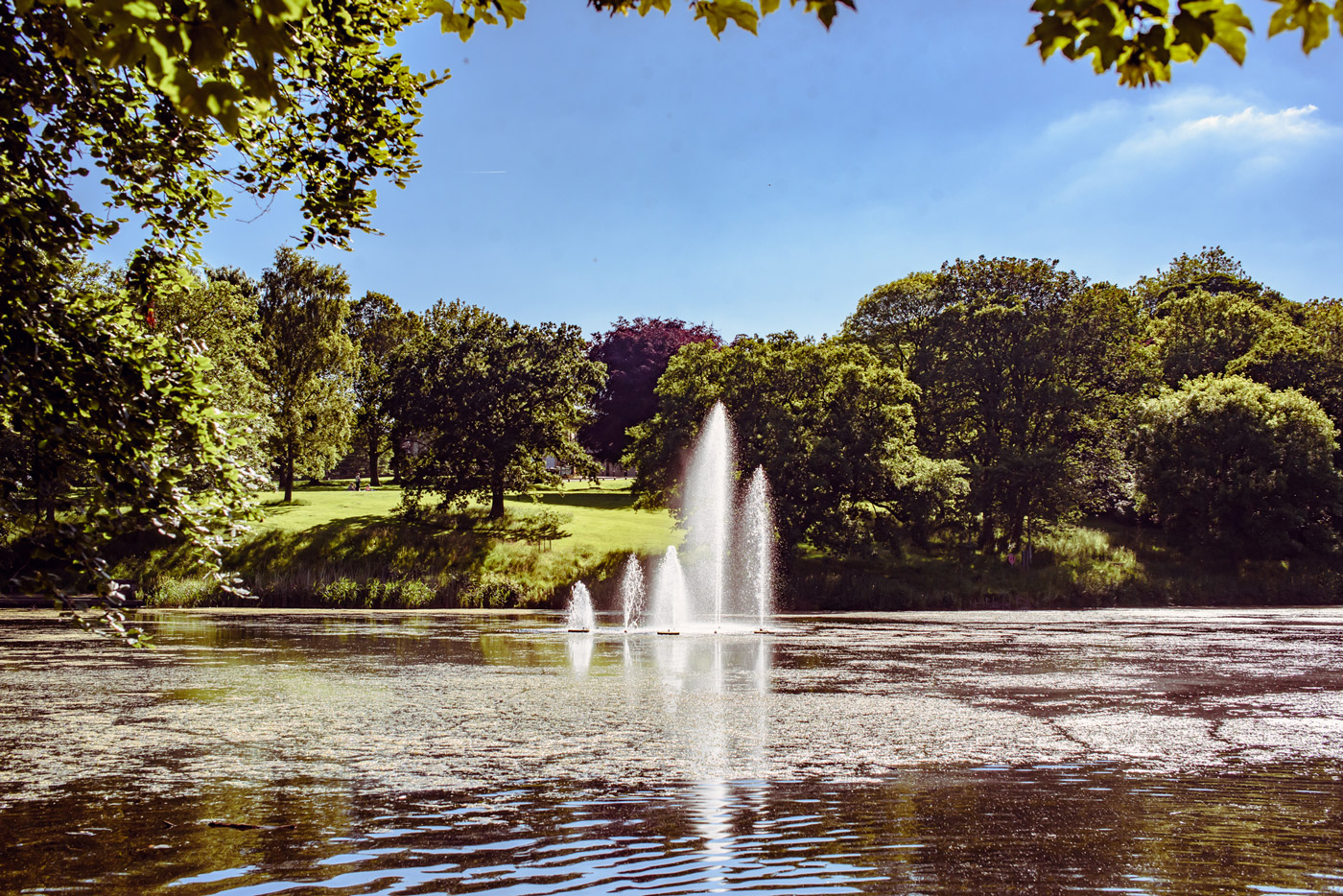 Roundhay Park
The great swathes of green that make up Roundhay Park are a welcome and dramatic addition to the Leeds city scape. One of the biggest city parks in Europe, the phenomenal 700 acres of rolling parkland and woodland are easily accessible by bus, just 3 miles from the city centre. They offer the perfect weekend's respite from the city's hustle and bustle, with cafes, playgrounds, lakes and grasslands open for all to enjoy. Roundhay hosts several events throughout the year too, from big gigs like the recent Ed Sheeran concert to their regular scheduled celebrations like the awesome fireworks display come Bonfire Night.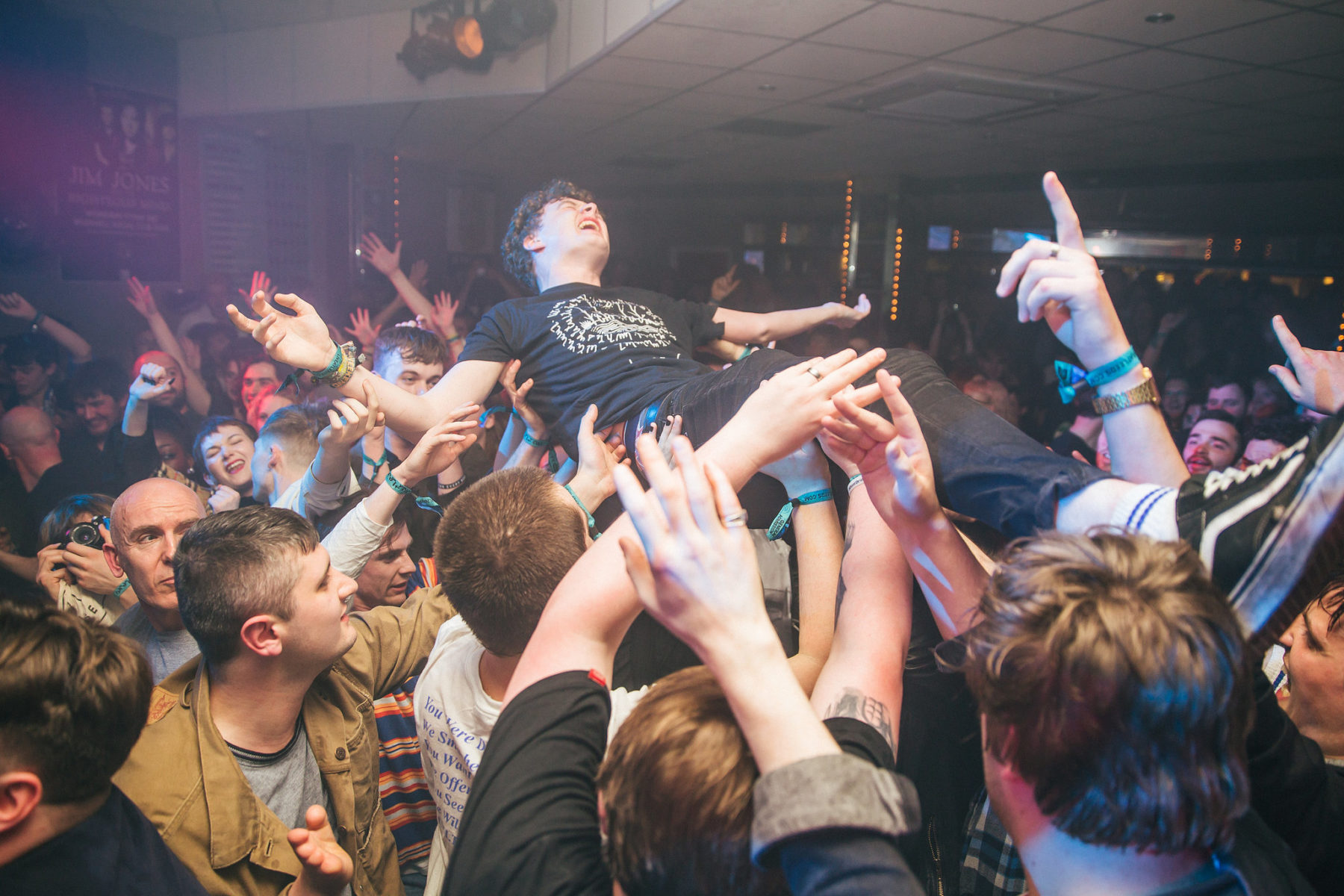 Brudenell Social Club
Brudenell Social Club is nationally renowned for the quality of up-and-coming music they host, with owner Nate Brudenell combining its usage as a traditional working men's social club and a music venue to great success. It has been open to the public in its current form since 2007, and is a not-for-profit, reinvesting its money as a social enterprise. A really important venue in Leeds' music scene, Brudenell has been shortlisted as 'Venue of the Year' and NME's Best Small Venue award several times, and won The Fly's 'UK Venue of the Year' in 2014.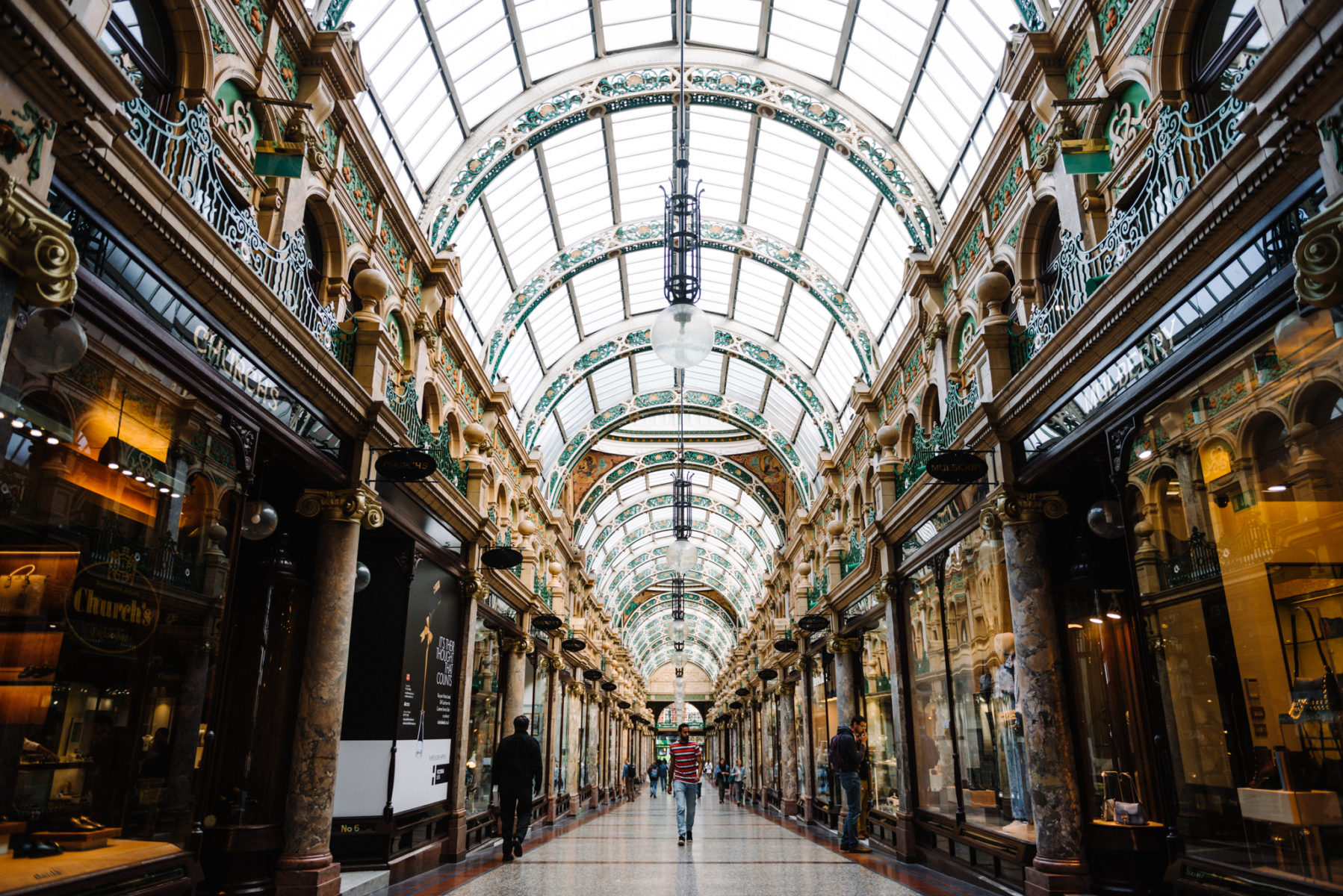 Leeds Arcades
Leeds City Centre is populated by several beautiful arcades. Thornton's Arcade, Queen's Arcade and the Victoria Quarter arcades act as arteries off Briggate's main thoroughfare. Thornton's arcade opened in May 1878, its three storeys crowned by a glass roof and a large clock with life-size figures marking the time (Richard the Lion Heart and Friar Tuck strike the hours, Robin Hood and Gurth the Swineherd strike the quarter hours). Refurbished in 1993, Thornton's is home to big names like Starbucks, Dune and Ann Summers, but also plays host to great indie shops like OK Comics and Welcome Skate Store.

Queen's Arcade opened in 1889, and was renovated in the early 1990s. Its ironwork creates a balcony above the shopfronts (initially used as homes for the shopkeepers), and again it houses big names like Levi's and Office alongside indies like Accent Clothing and terrifying/wonderful (depending on your penchant for lifelike figurines) doll's shop Mary Shortle.

The Victoria Quarter is made up of several arcades joined together, and offers the original 'high class' shopping experience in Leeds, with Harvey Nichols at the centre and shops like Reiss, Jo Malone, Space NK, Molton Brown, Charbonnel et Walker and The Ivy restaurant, amongst many others, sitting alongside.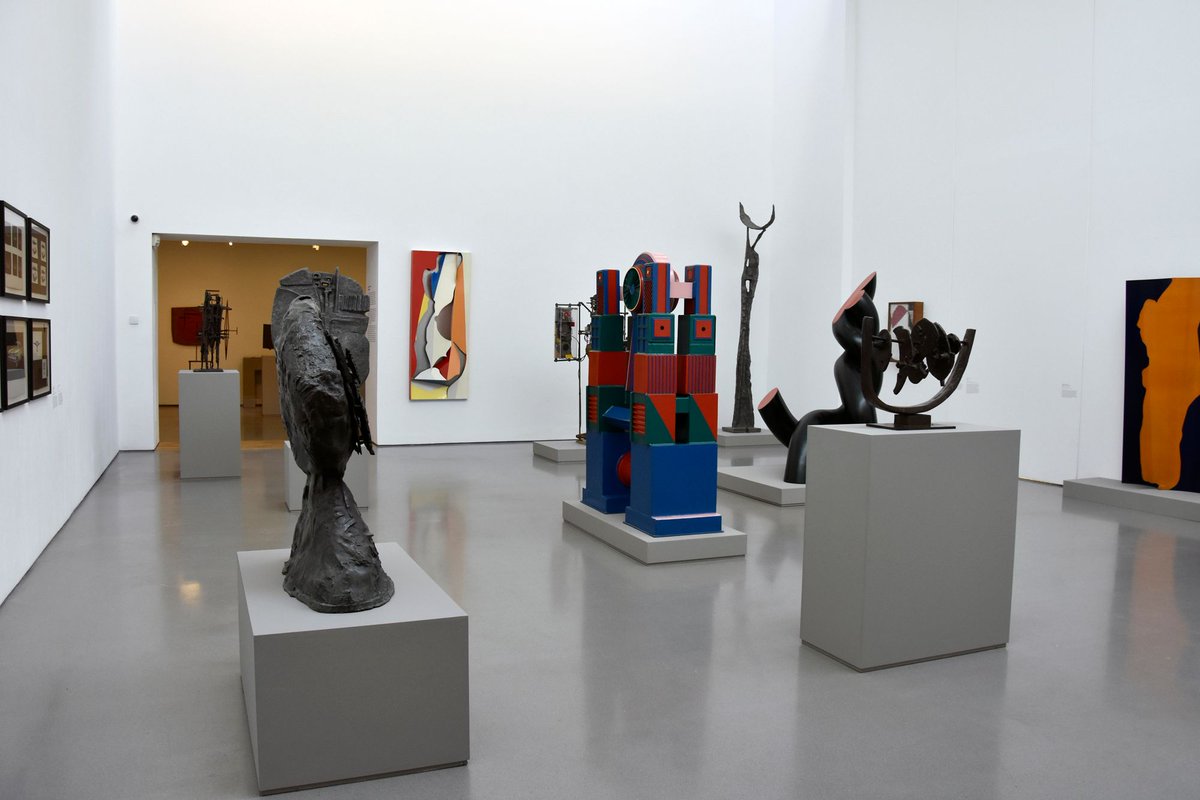 Henry Moore Institute
The Henry Moore Institute sits right next to Leeds Art Gallery and is joined to it via a footbridge. Step past the Gallery's famous Moore sculpture, Reclining Woman: Elbow, into the Institute to see an exploration of famous sculpture. The Institute is a dramatic modern building which forms a part of the Henry Moore Foundation, set up by the artist in 1977. Renowned for its international sculpture shows, the Institute shows both contemporary and historical work, and offers two other display spaces, a sculpture archive and a library. Admission is free.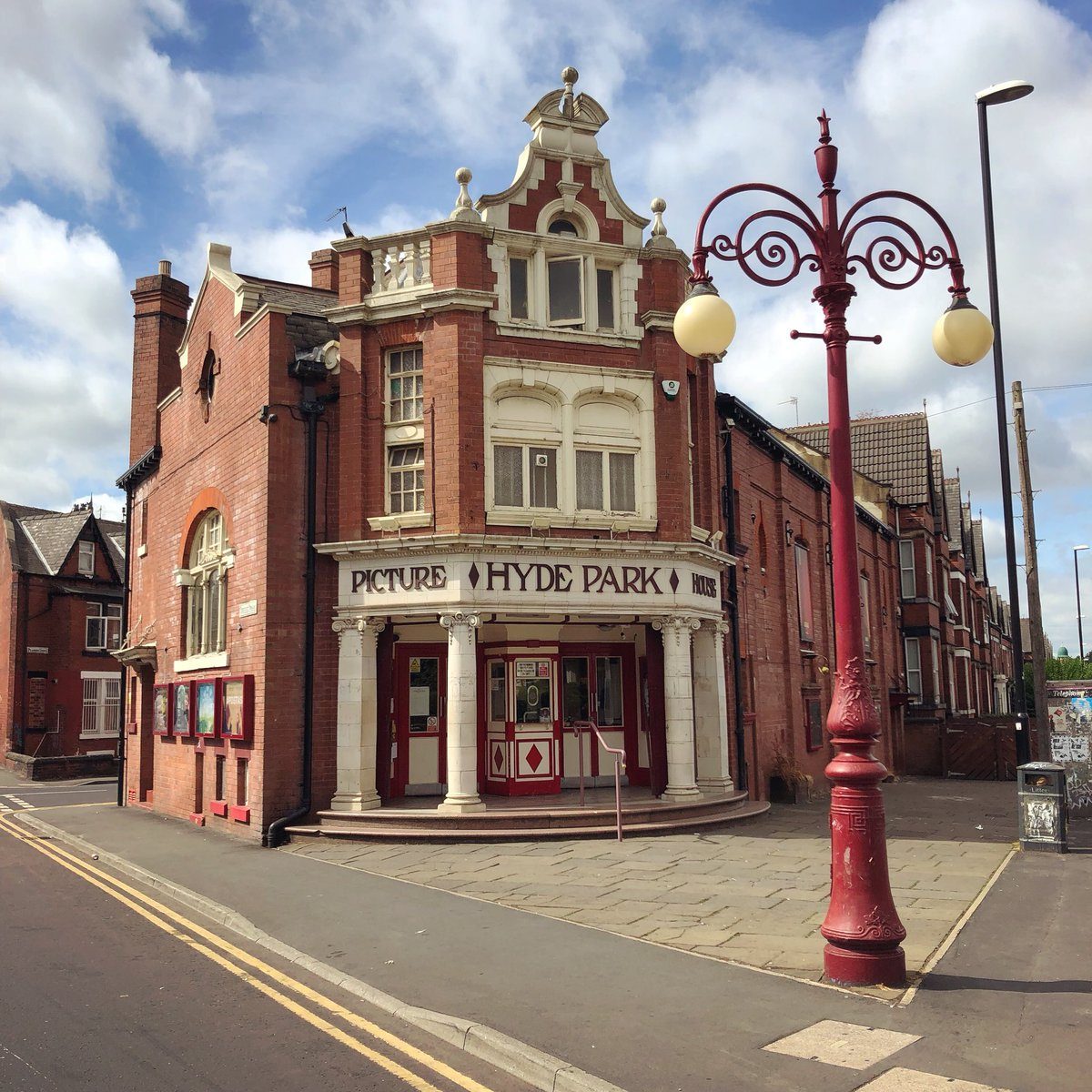 Hyde Park Picture House
This Grade II listed building in the Hyde Park area of Leeds is the only remaining gaslit cinema in the UK (designed for 'modesty' to avoid the secrecy and anonymity of total darkness). It opened just as World War I began, and offers the quintessential vintage cinema experience to this day. With a capacity of 275, the Picture House is the place to see both box office hits and arthouse indie film offerings, and the Leeds International Film Festival began here in 1987.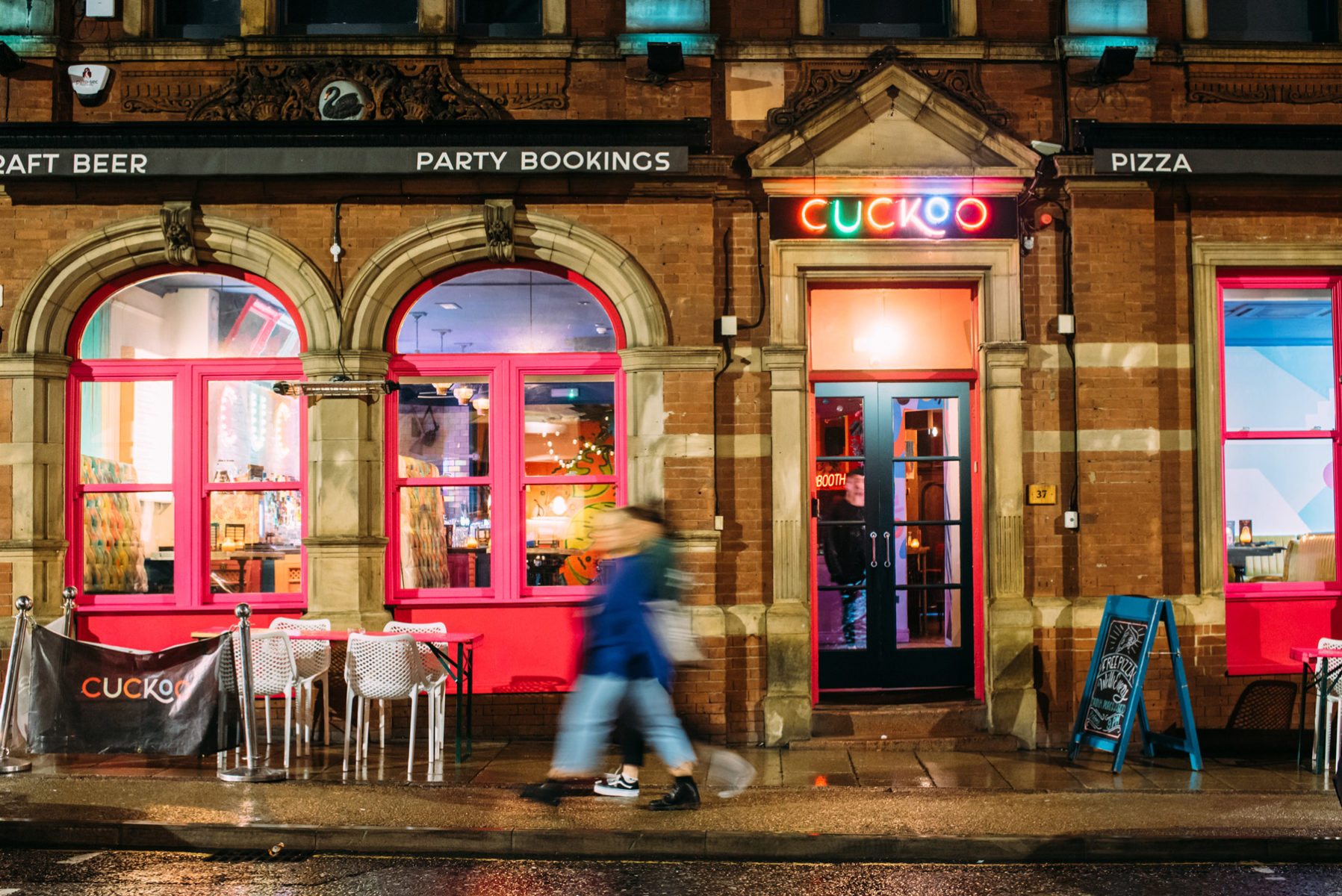 Call Lane
Call Lane is renowned near and far as a hub for Leeds nightlife. Visitors could spend almost a whole 24 hour period on this small road, bouncing interesting shops (like Northern Guitars) and cafes (like IF) in the day to lunch and dinner options all along the road right through to late night drinks and dancing. Offering a warm welcome to all sorts of different scenes and musical tastes (with a thriving gay community and warm student welcome, and music as diverse as Blues, Heavy Rock and House), Call Lane is 'home' to whoever ventures into the venues behind its neon-lit frontages.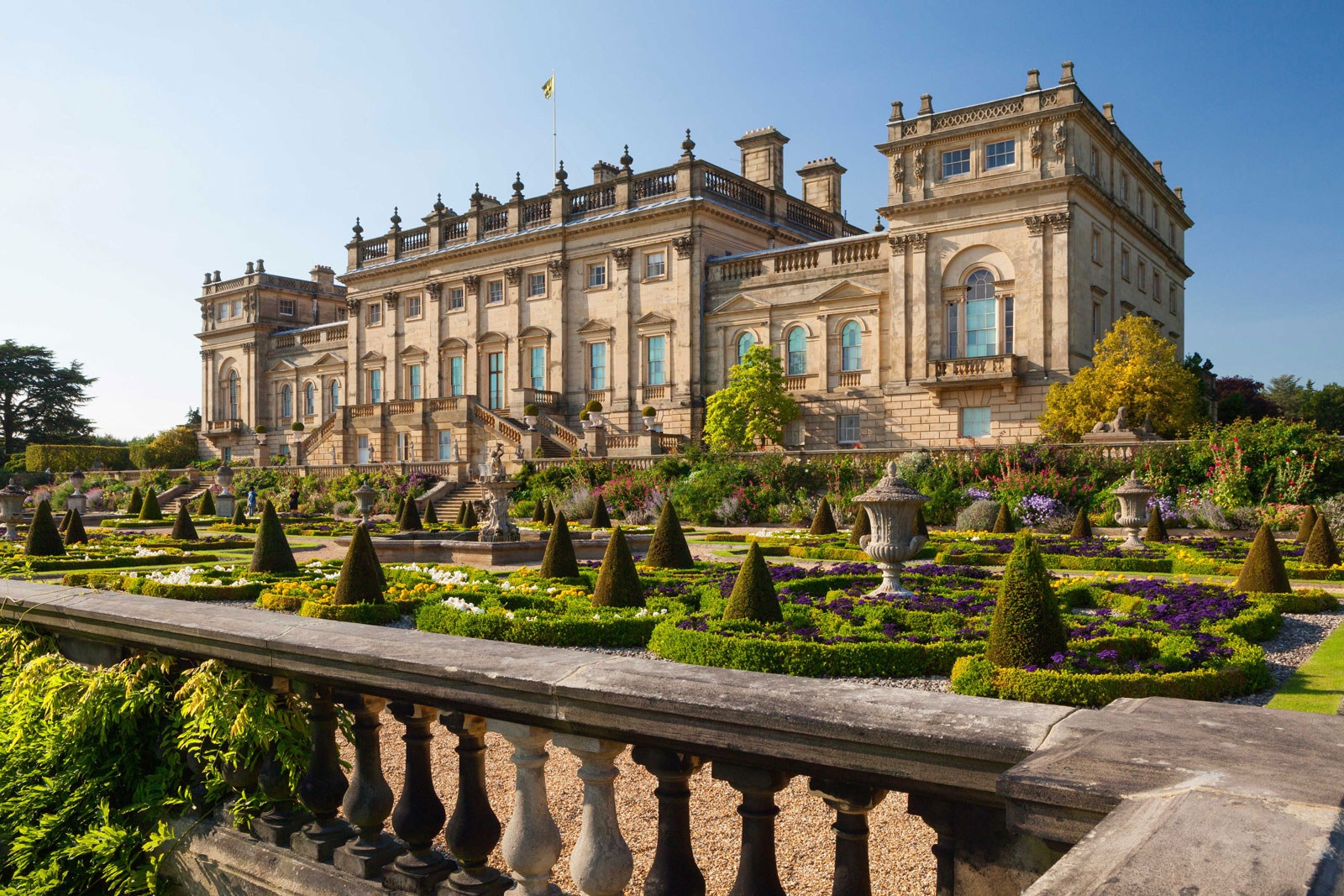 Harewood House
This impressive country house in Leeds' suburbs was built between 1759 and 1771 for wealthy slave and plantation owner Edwin Lascelles. The landscape, set over 1,000 acres, was designed for this first Baron Harewood by famous country house designed Lancelot "Capability" Brown.

The house is still home to the Lascelles family today, and is a fascinating Grade I listed building. The house and grounds, now owned in trust, won a Large Visitor Attraction of the Year award in the 2009 Excellence in England awards. As well as exhibitions and details of the house's history, Harewood houses a collection of fabulous Italian Renaissance paintings, as well as family portraits commissioned from the likes of Sir Joshua Reynolds, John Hoppner and Sir Thomas Lawrence. The house also offers fine dining courtesy of Rena and SImon Gueller, the couple who won Yorkshire its first Michelin star and kept it for 8 consecutive years at Ilkley's The Box Tree restaurant.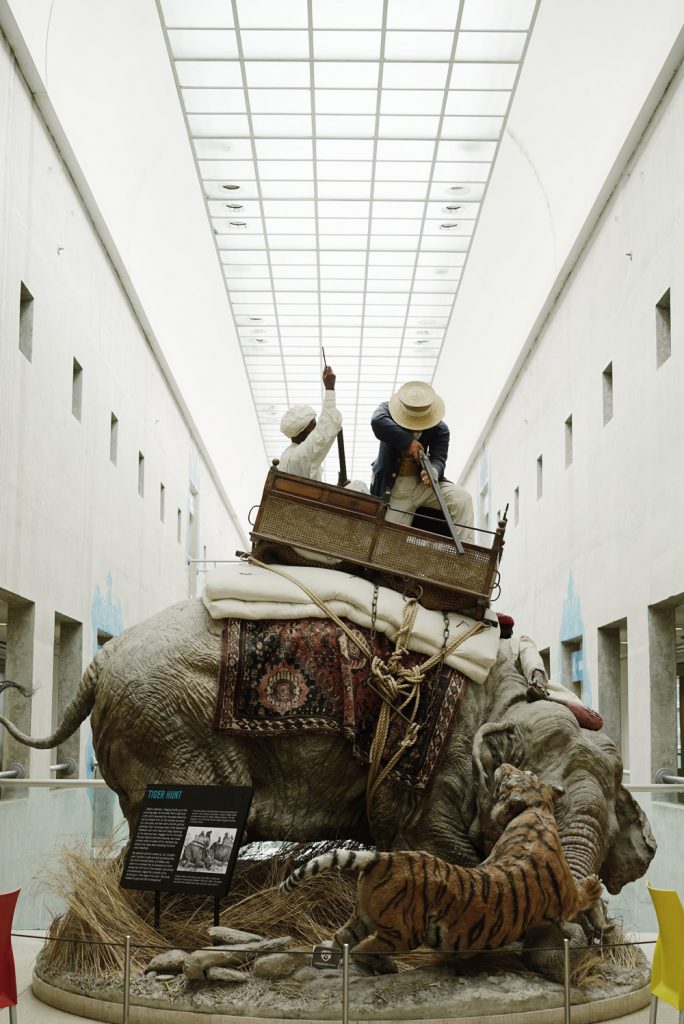 Royal Armouries
The Royal Armouries is actually the United Kingdom's oldest museum, originally housed in the Tower of London in the 15th century. It is one of the oldest and largest collections of arms and armour in the world, and the original 'Royal Armouries' from the Tower of London is now divided over three sites - one of which is Leeds' Royal Armouries. Located a short stroll from the city centre at Leeds Dock (or take the opportunity to use the Water Taxi, which goes directly from Leeds train station's South exit every 15 minutes through the day and costs £1), the Royal Armouries houses amazing collections of arms and armour from all around the world, over its five storeys. Built in a building which itself looks like a battleship, the Royal Armouries offers free admission, and frequently changing temporary exhibitions.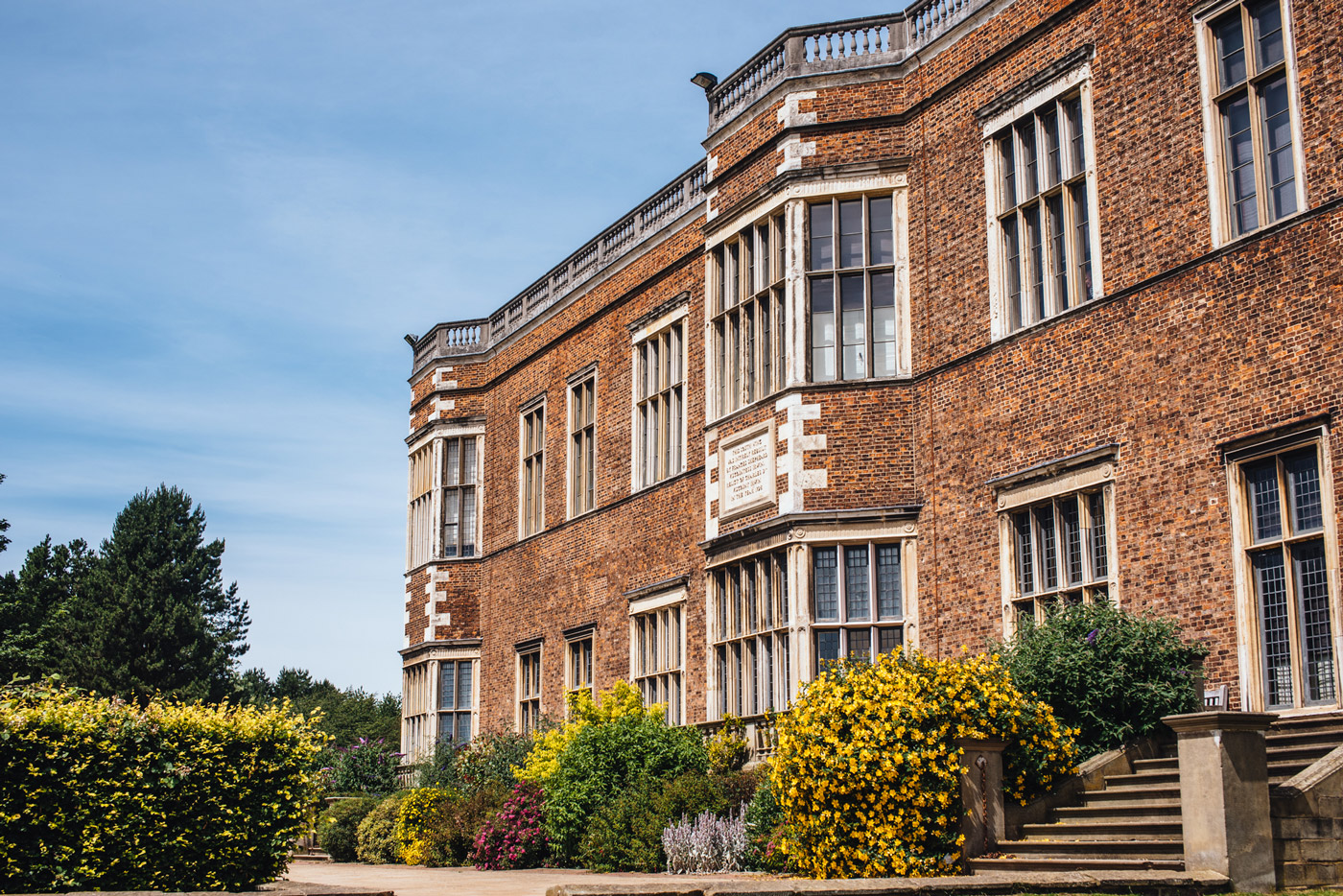 Temple Newsam
Historic country house Temple Newsam can be found in the Domesday book, where the property is known as Newhusam and was owned by Ilbert de Lacy. Before this, it had been owned by Anglo-Saxon thanes Dunstan and Glunier. It was given to the Knights Templar in 1155, but the Templars were suppressed in 1377 and the estate was given to Sir Philip Darcy. It became a Tudor country house in the early 16th century, which is when the current house was built onsite - "the Hampton Court of the North". With grounds landscaped by Lancelot "Capability" Brown, the Tudor-Jacobean mansion is now owned by Leeds City Council and is open to the public, but as well as the house visitors can enjoy encountering rare breed animals in the historic farm and stroll through the beautiful grounds, with parks, lakes and well-tended gardens. Keep your eyes open for the frequent events held in Temple Newsam's grounds too, from Cocoon and Slam Dunk music festivals to Race for Life for Cancer Research UK.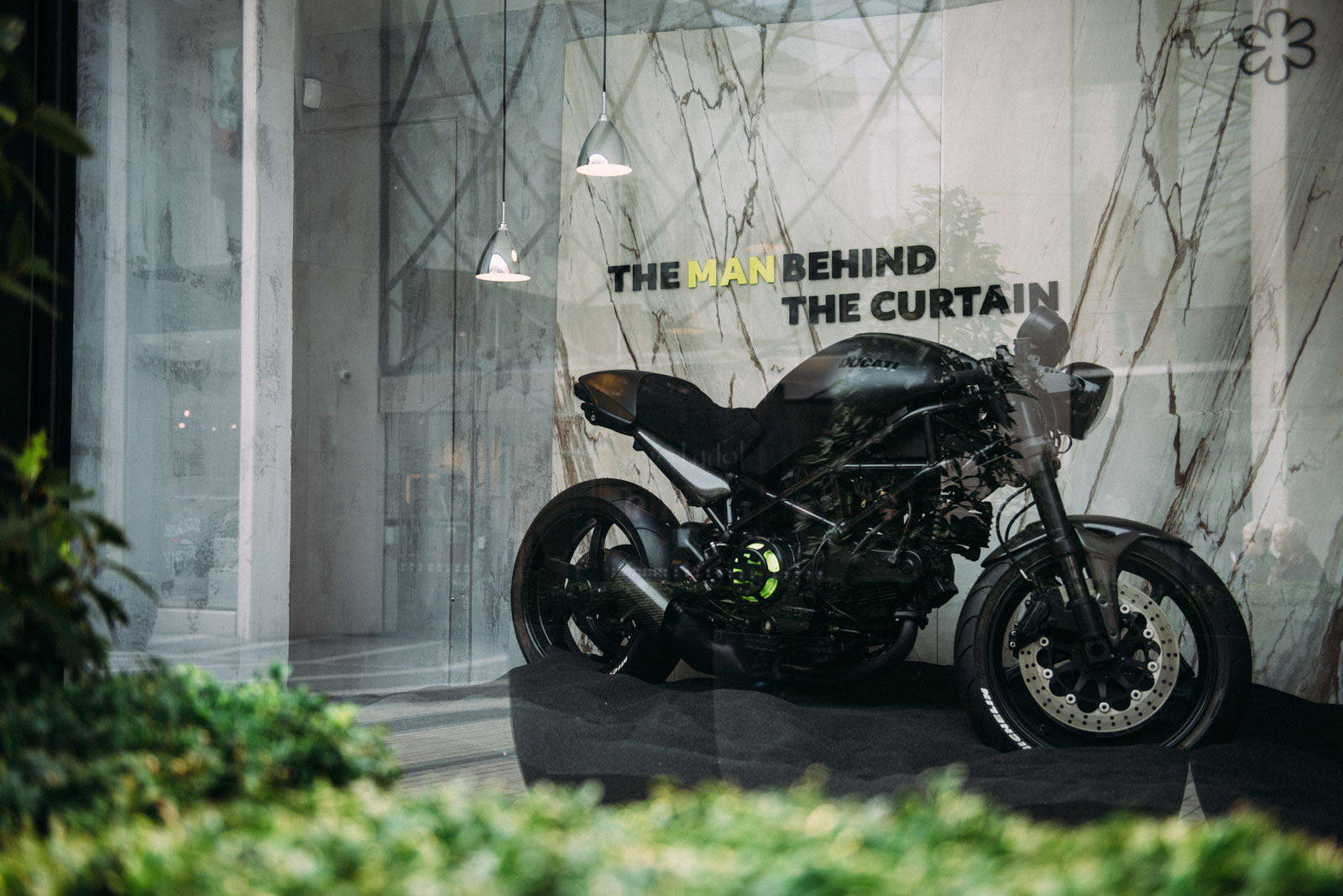 Man Behind The Curtain
Leeds' first Michelin starred restaurant, The Man Behind the Curtain is the brainchild of Michael O'Hare, the experimental chef you might've seen on Great British Menu or Masterchef. His infamous tasting menu offers up amazing and outrageous dishes of pure theatre; from a foie gras magnum to his famous "Emancipation" black cod dish. The Man Behind the Curtain offers up a dining experience that you aren't likely to forget any time soon.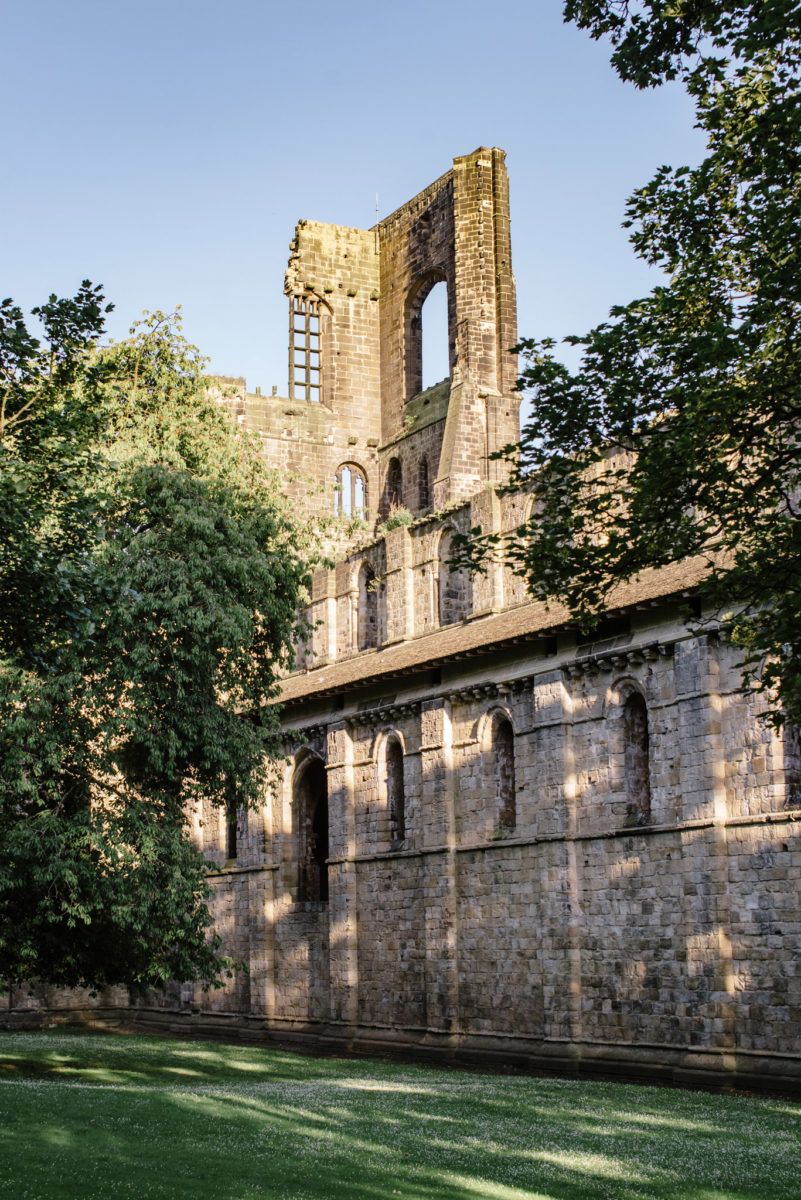 Kirkstall Abbey
Kirkstall Abbey is the ruins of a Cistercian monastery on the outskirts of the city centre, set in what is now a public park. One of a group of the English Cistercian houses which include the remains at Fountains Abbey, Rievaulx, Kirkstall, Tintern and Netley. Kirkstall is one of the best-preserved. There is a visitors centre and interactive exhibit which let visitors better understand life as it would've been for the monks in the abbey, and Kirkstall frequently hosts exhibitions, festivals, gigs and performances through the year.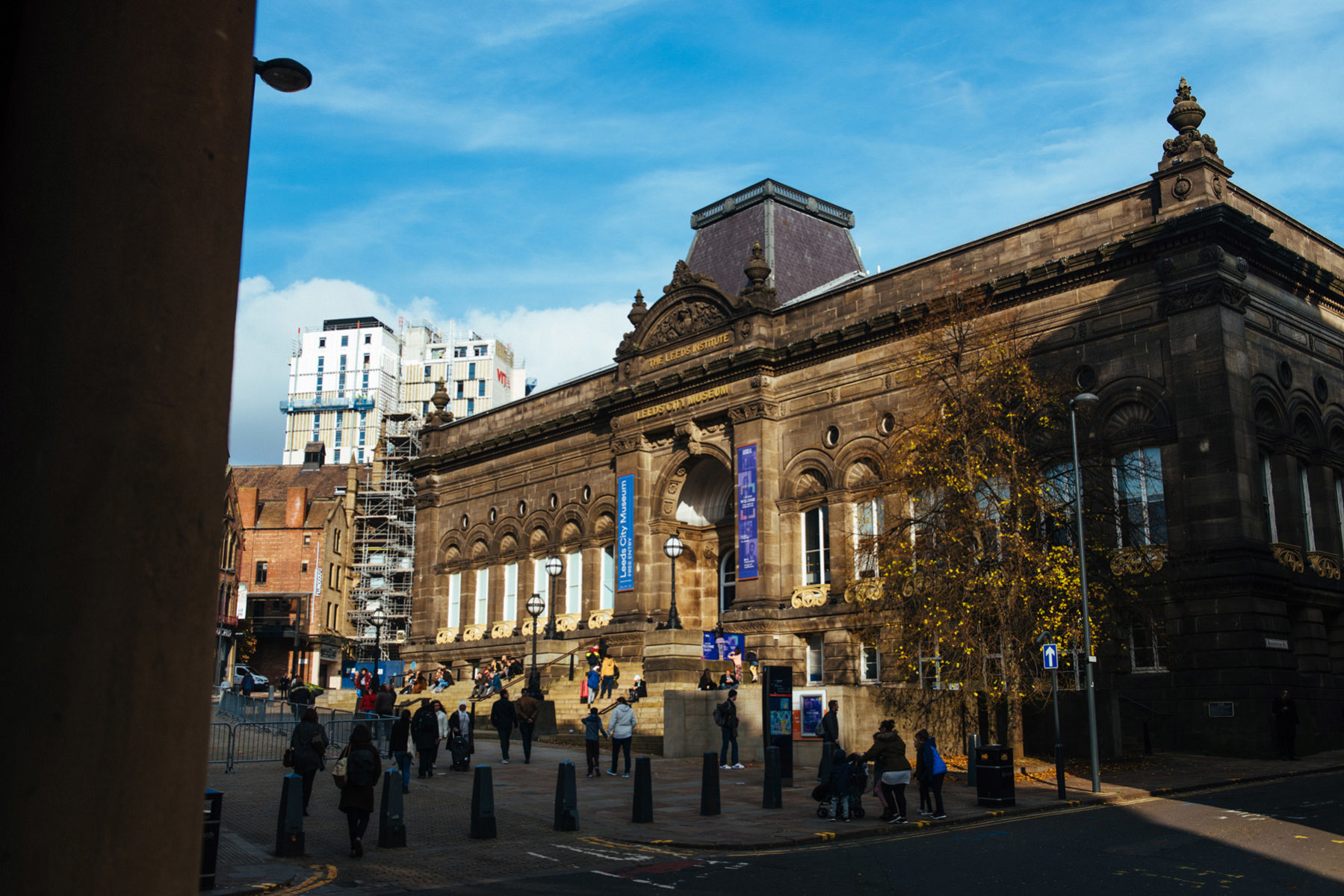 Leeds City Museum
Built by famous Leeds architect Cuthbert Broderick, Leeds City Museum was originally opened in 1819, and was reopened in 2008. Alongside a collection of displays from the Leeds Archive, the museum frequently hosts special exhibitions. Permanent exhibits include the Ancient Worlds gallery, which houses archaeological items such as a Roman floor mosaic, the 3000 year old Nesyamun's mummy, and Hellenistic Greek marble tomb doors, as well as the World View gallery and the Leeds Story gallery.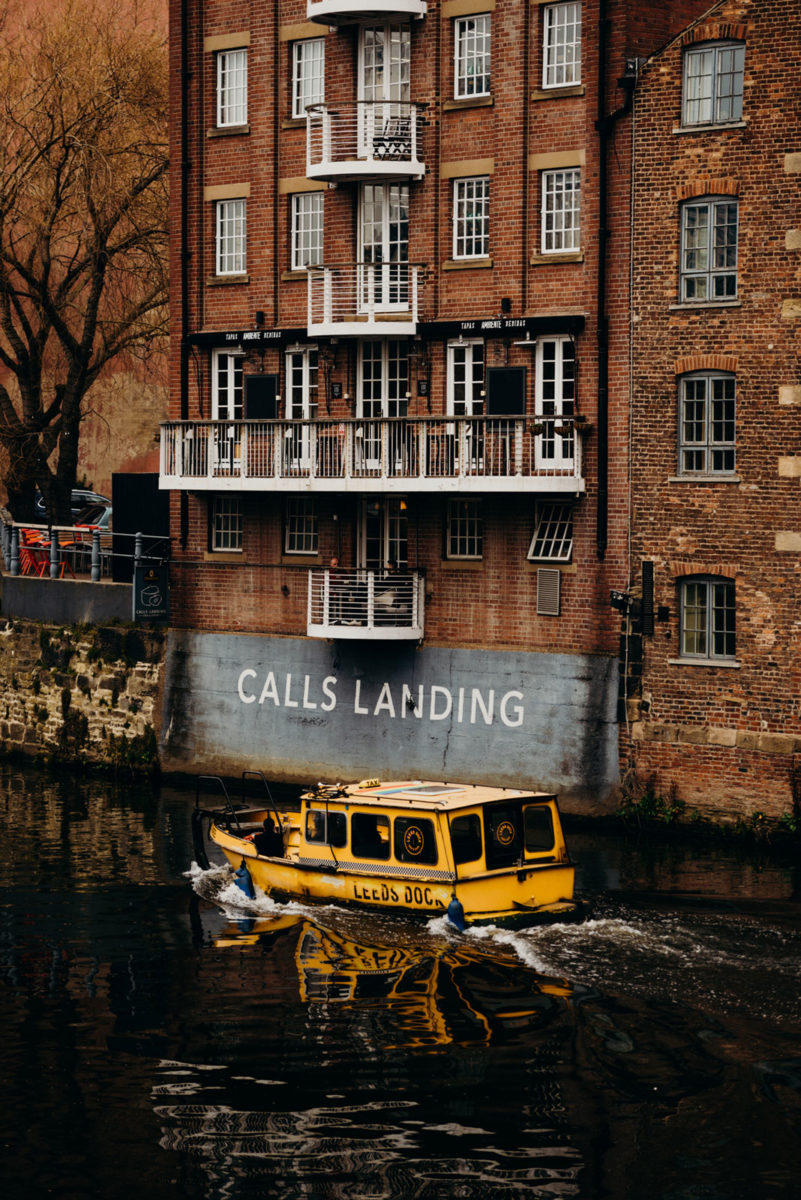 Take a Water Taxi
Leeds' best-kept transport secret, board the water taxi at Granary Wharf for a trip right down to Leeds Dock, for £1. The two boats in the 'fleet' (Twee and Drie - all the way from Amsterdam!) take fifteen minutes to complete the trip, ferrying you right down the Aire River out of the centre of Leeds and past the green riverbanks just southeast of the centre. Simply the only way to travel (especially for weekend visits to Leeds Dock or quick nips back to the train station)!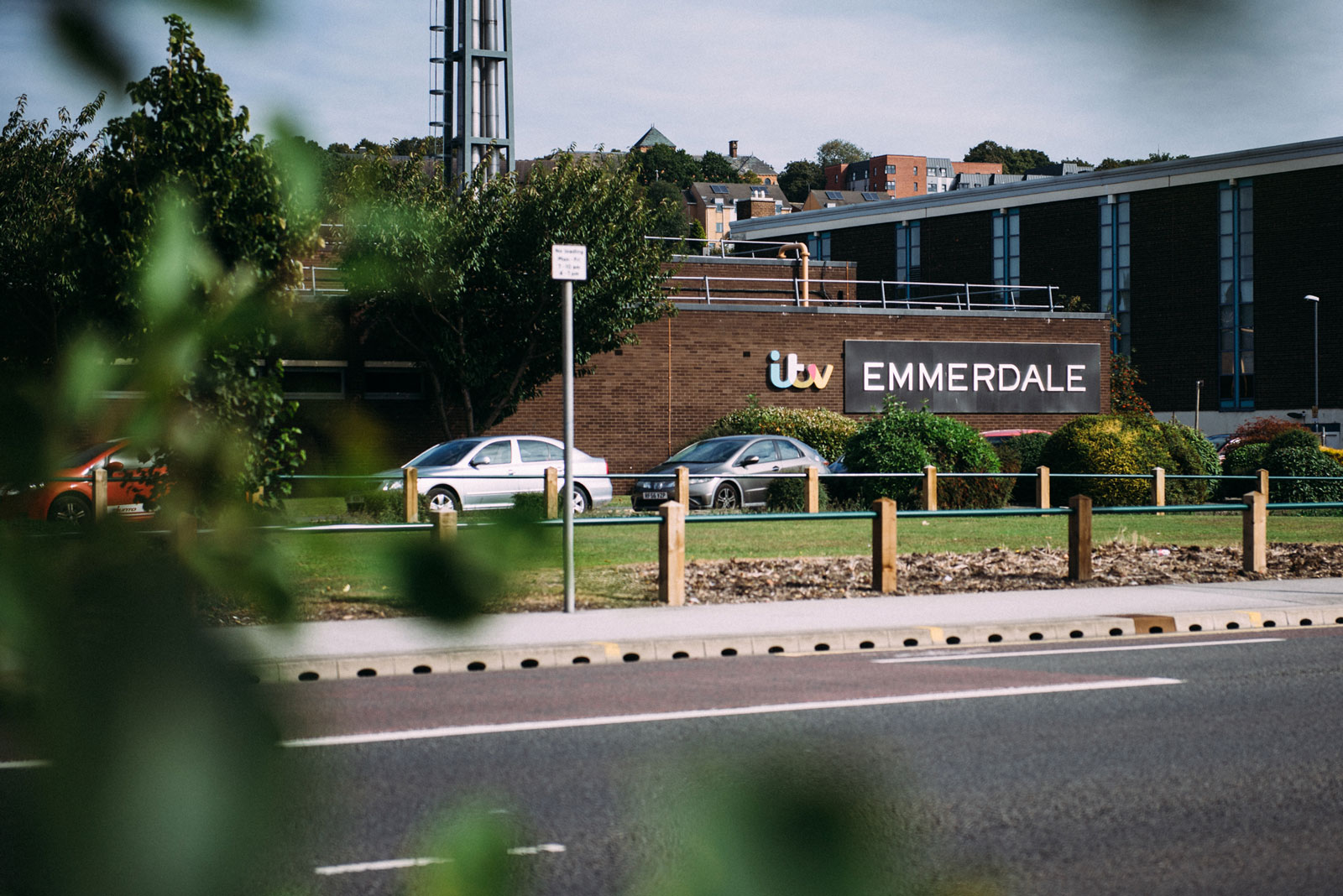 Emmerdale Studio Experience
Step into the drama! Simply a must for Emmerdale fans, your visit begins at the Burley Road studios, where you'll get an inside look at how cast and crew create this beloved soap. You'll see working and replica sets here and just down the road at ITV Television Centre, as well as getting the chance to take a professional photo on a famous soap-land sofa, you'll get a real feel for the behind-the-scenes world of Emmerdale, as well as a look at authentic props and costumes from the show. Finish up in the gift shop (grab a David's Shop bag!) and then grab a Yorkshire brew and a slice of cake in the cafe. Day out done!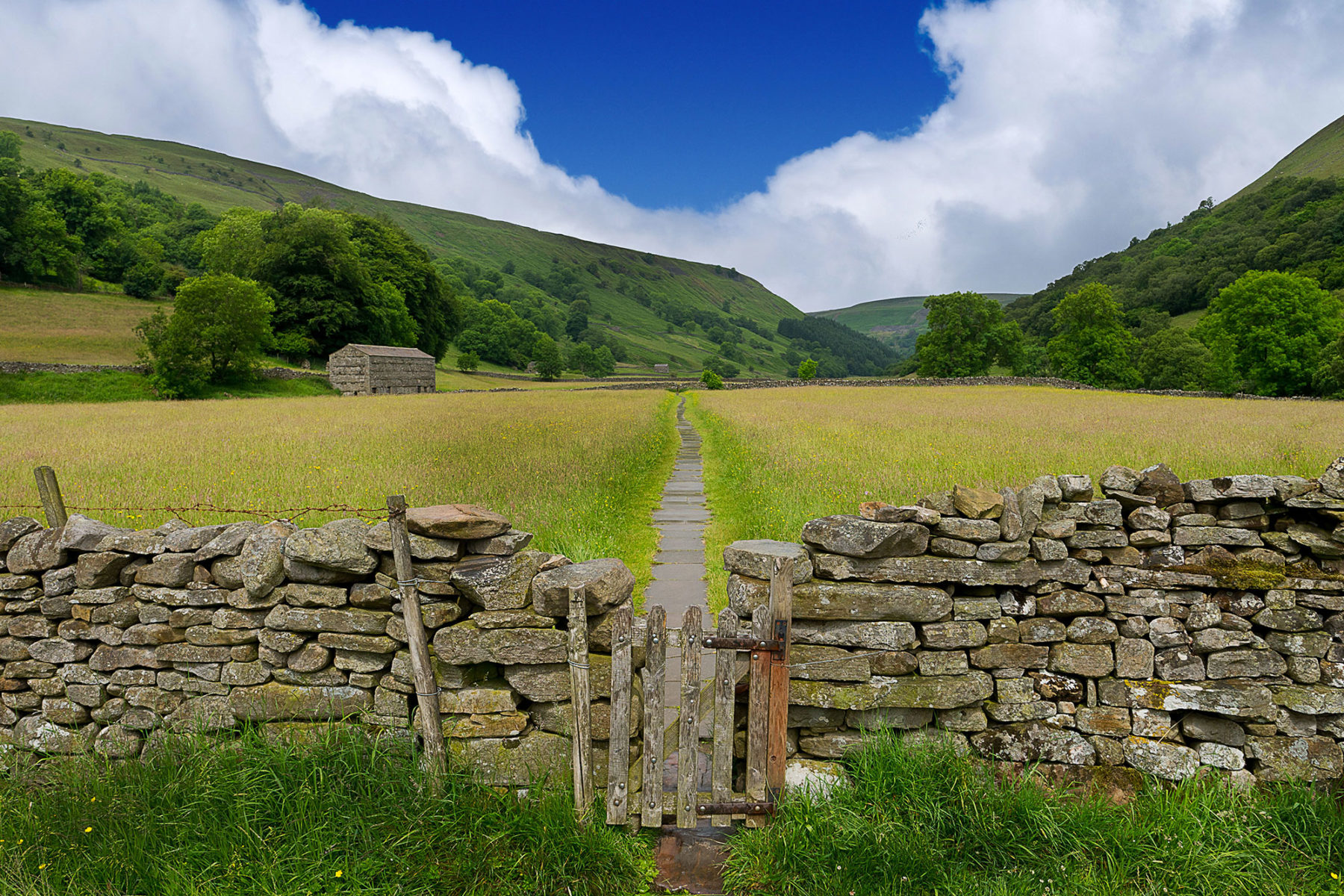 The Yorkshire Dales
The beautiful Yorkshire Dales are right on Leeds' doorstep. Established as a national park in 1954, it is one of 15 national parks in the UK, encompassing 2,179 square kilometres and acting as home to more than 23,000 people. The Dales are nevertheless dramatic and wild, with diverse scenery ranging from limestone pavements and crags to windswept purple moorland, copper Autumnal bracken and even an underground labyrinth of caves. Traditional 'farmed' landscapes of grasses and flower-rich meadowland, delineated by dry stone walls, abut wild purple heather moorland - illustrating the age-old relationship between nature's riches and nature's wild power.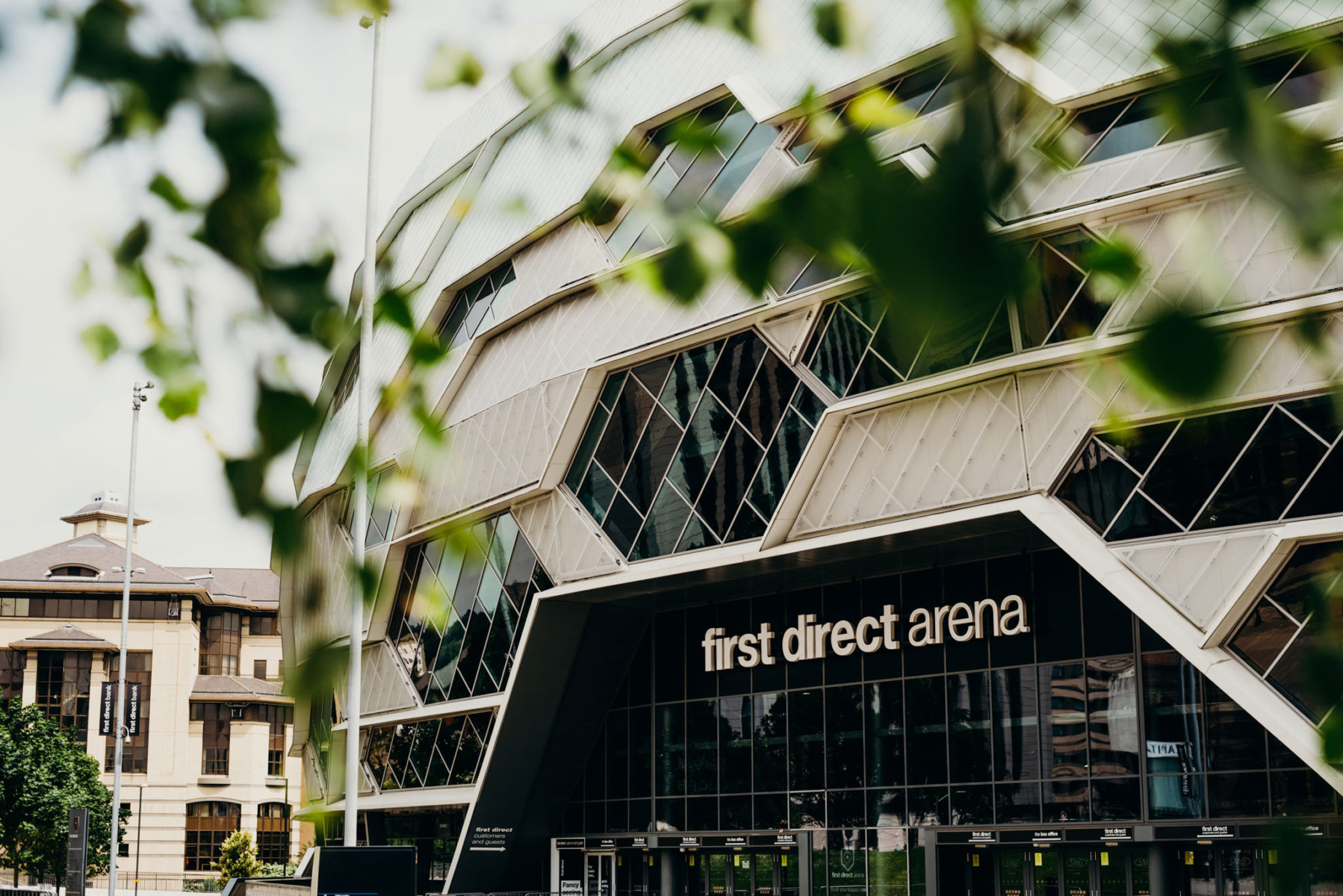 Leeds First Direct Arena
Leeds' First Direct Arena hosts some of the biggest names in music, with a capacity for almost 14,000 fans. Winning 'best new venue in the world' when it opened in 2014, First Direct Arena's first dates were gigs from Elton John and Bruce Springsteen, and it has continued to attract some of music's biggest names to the city. The Arena brought life to the city's Northern Quarter, and is only a fifteen minute walk from the train station and bus station.
---
Newsletter
If you'd like to be kept in the know just enter your email address below.