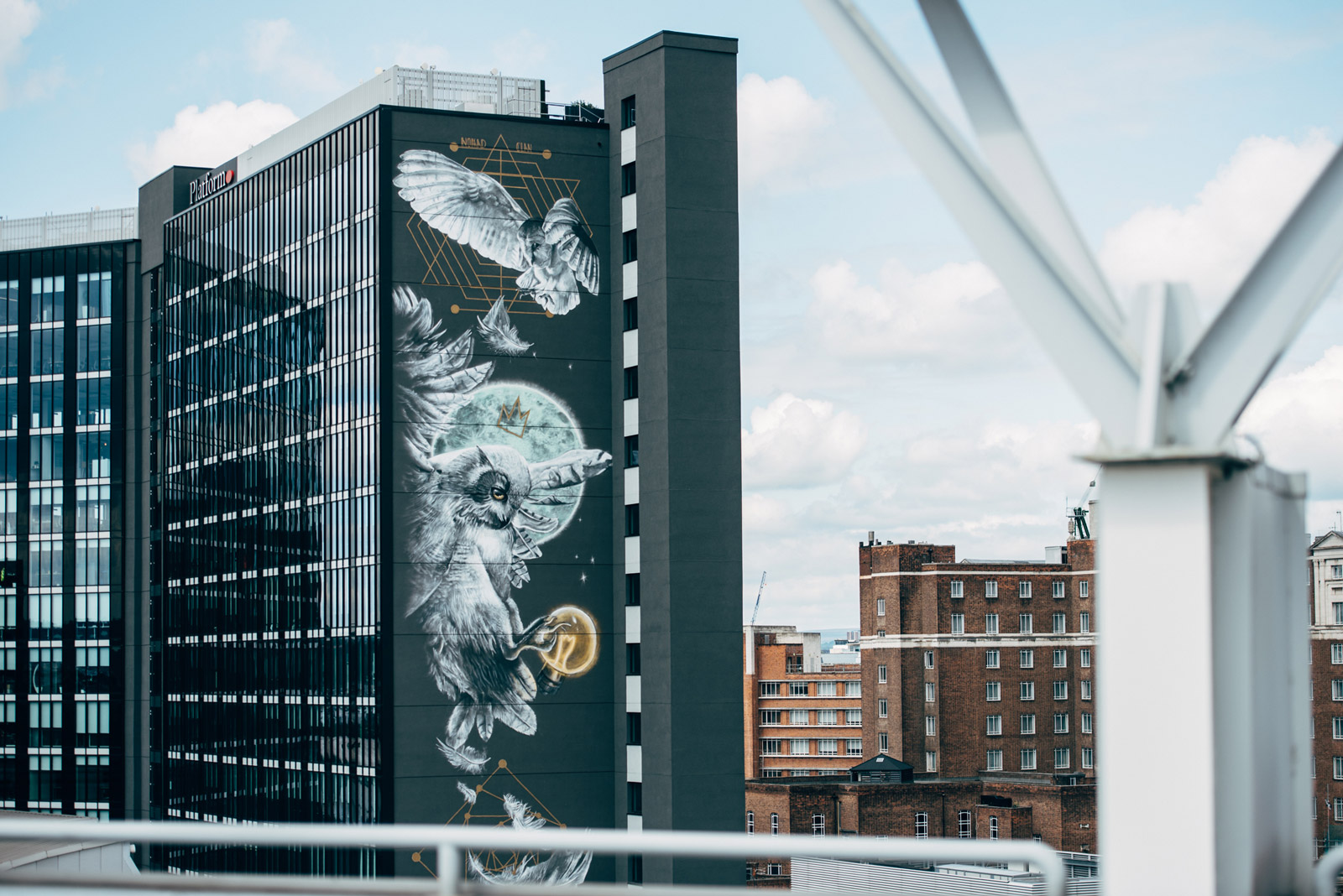 Article
Street Art in Leeds
In Summer 2017, the Sunday Times declared Leeds "the UK's street art capital". The epic "Athena Rising" by NOMAD clan, which is the UK's tallest mural and adorns Pinnacle building which you can see from the train station, has got to have had a hand in winning such an accolade.
The A City Less Grey initiative, launched by Leeds BID, has been behind a lot of the 'planned' street art in Leeds. Devoted to bringing beauty to the streets, A City Less Grey brought human vibrancy – and won a national award, too.
A 3D street art installation known as Washing Machine, by Ralph Replete, was unveiled on Brewery Street. It is thought to be one of the largest of its kind that the UK has ever produced – so Leeds is at the forefront of exciting street art developments nationally.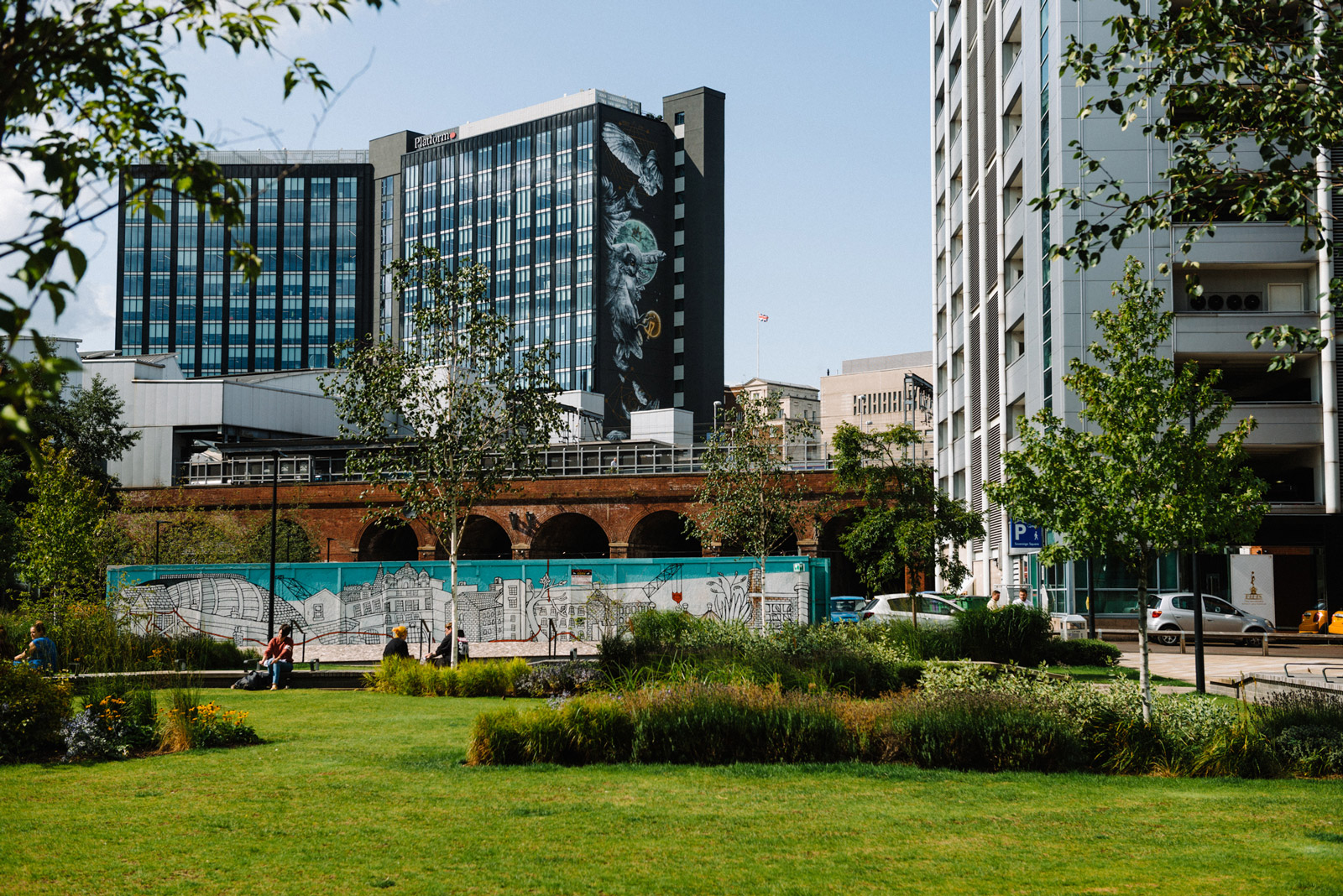 Athena Rising by NOMAD Clan, the UK's tallest mural
But all sorts of other street art decorates the streets of Leeds, if you just know where to look.
Street art used to be a sign of neglect. A wild, feral form of art that was there to provoke, to empower and to question. Whether a tag, laying claims of gang ownership, or a hastily sprayed image on an underpass, graffiti was shady, an underground art. The talent behind good street art has always been unquestionable – and nowadays many local councils choose to use graffiti to enliven streets and imbue them with humanity and creativity, rather than to power-wash them off as soon as possible. Leeds is certainly going this second direction.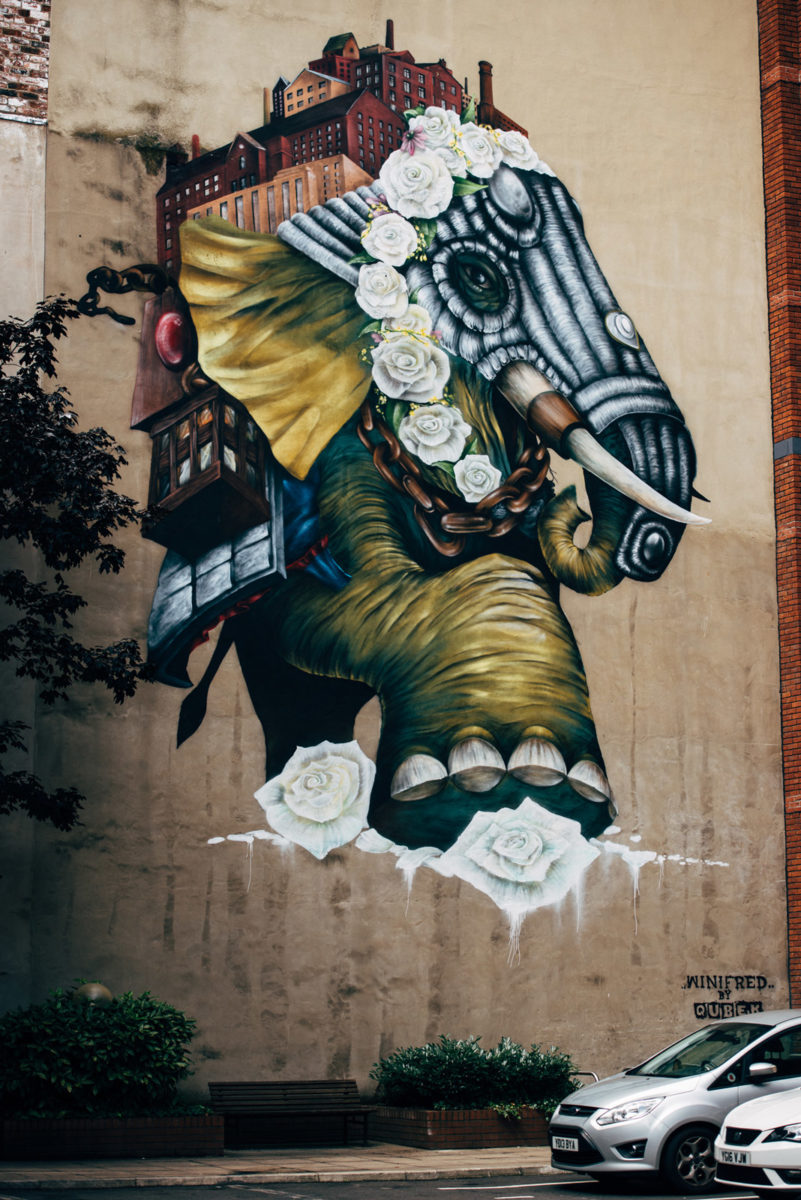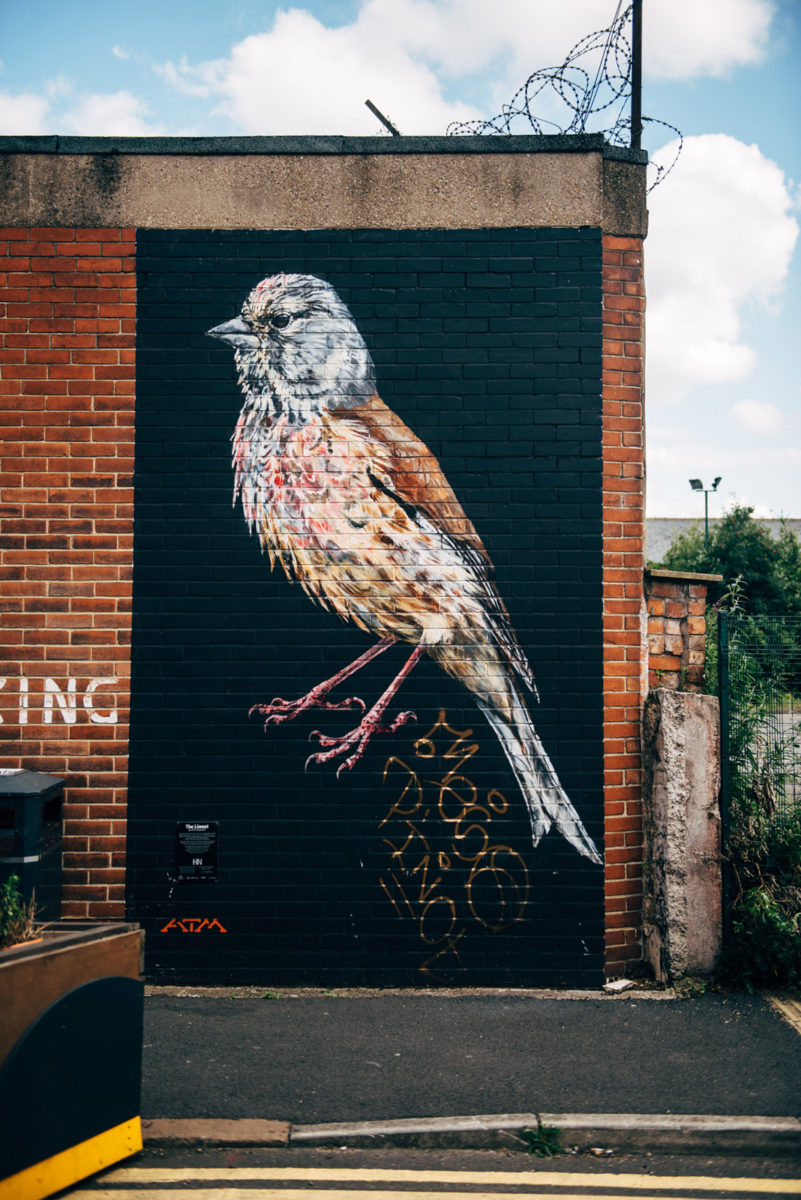 Northern Monk, one of the city's favourite breweries, also brought NOMAD Clan onboard. Where the owl stands as the traditional symbol of Leeds, this time NOMAD looked to Leeds' past. Alongside Polish graffiti artist Tankpetrol, they left lasting tributes to the city's industrial history, at an old warehouse owned by CEG on Globe Road. NOMAD Clan's artwork "True North" was a tribute to Hayley's grandfather, who had worked as a spinner for many years, and Tankpetrol's imagery was of John Marshall, one of Leeds' most prevalent industrialists.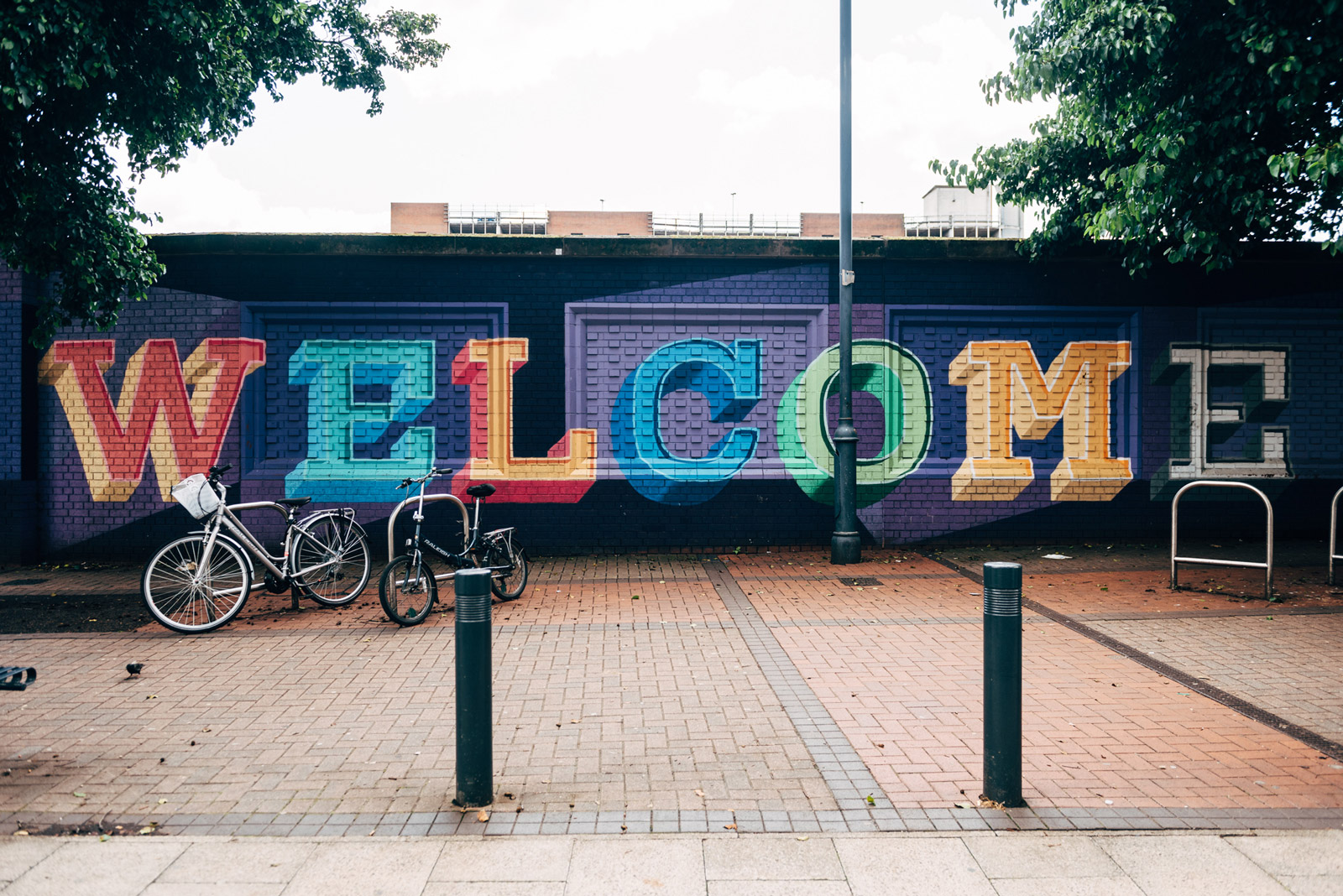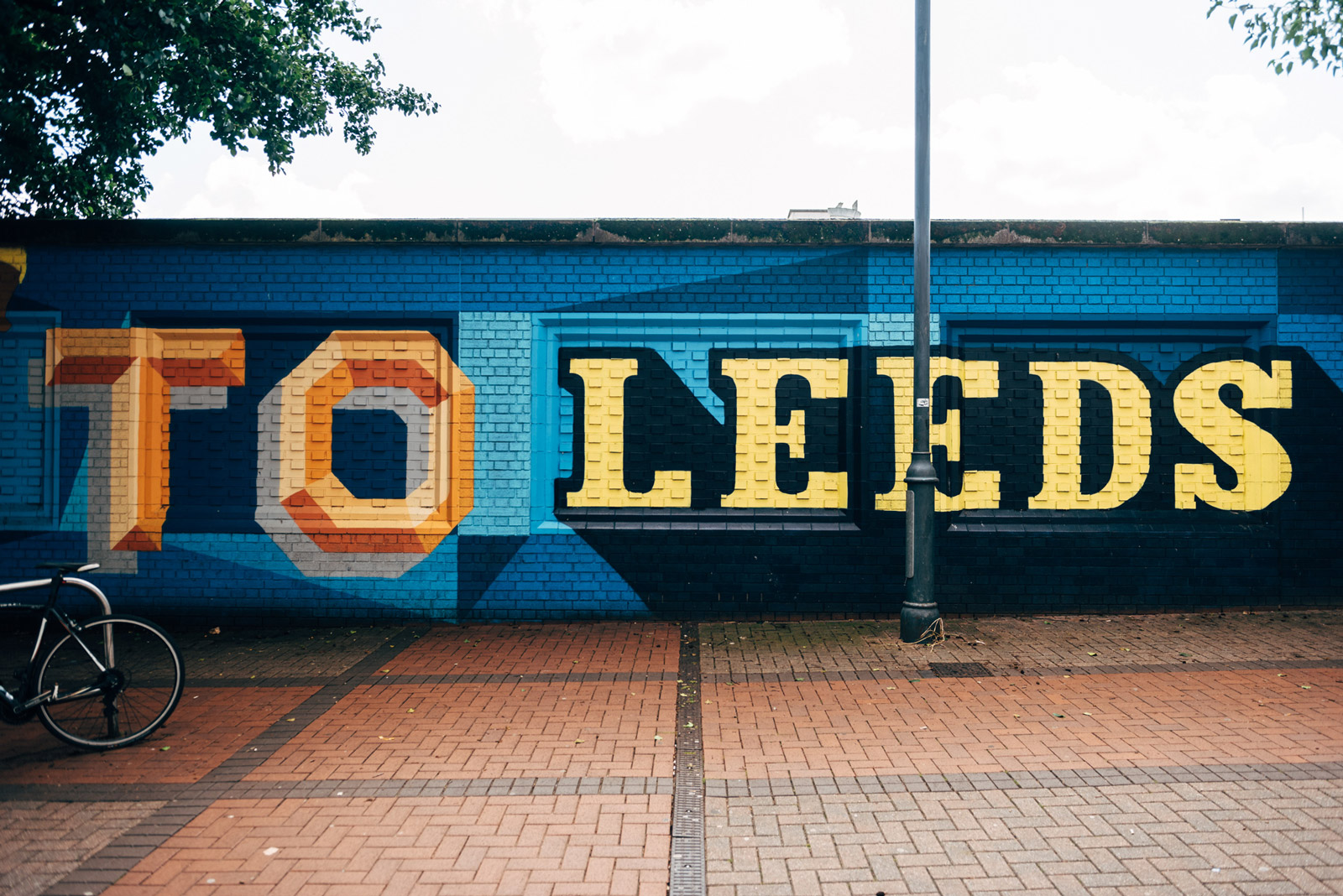 Over in Armley, we see street art on a more residential, and such a cheerful, scale. Commissioned by All Together Armley, Modes of Expression's Emma Hardaker and Bobbi-Rae decorated this Chippie with such bright colours, inspired by the chippie itself and the community it serves, that it's impossible not to smile when you see it.
Kirkgate, the oldest street in Leeds, was long left down-at-heel, a sad and sorry state of affairs for such an historic part of the city centre. That is all slowly but surely being remedied, though, with some fabulous businesses (Fred Aldous, Art Hostel, Wapentake) opening their doors on Kirkgate, and a programme of redevelopment underway. The past year has seen a rolling programme of art installations, changing every four months. Kasia Breska kicked off with her abstract mapping and Morse-code mural, followed by Joe Dickinson's bold tattoo-like piece based around heritage Leeds symbols like the Yorkshire rose, an owl and a train design.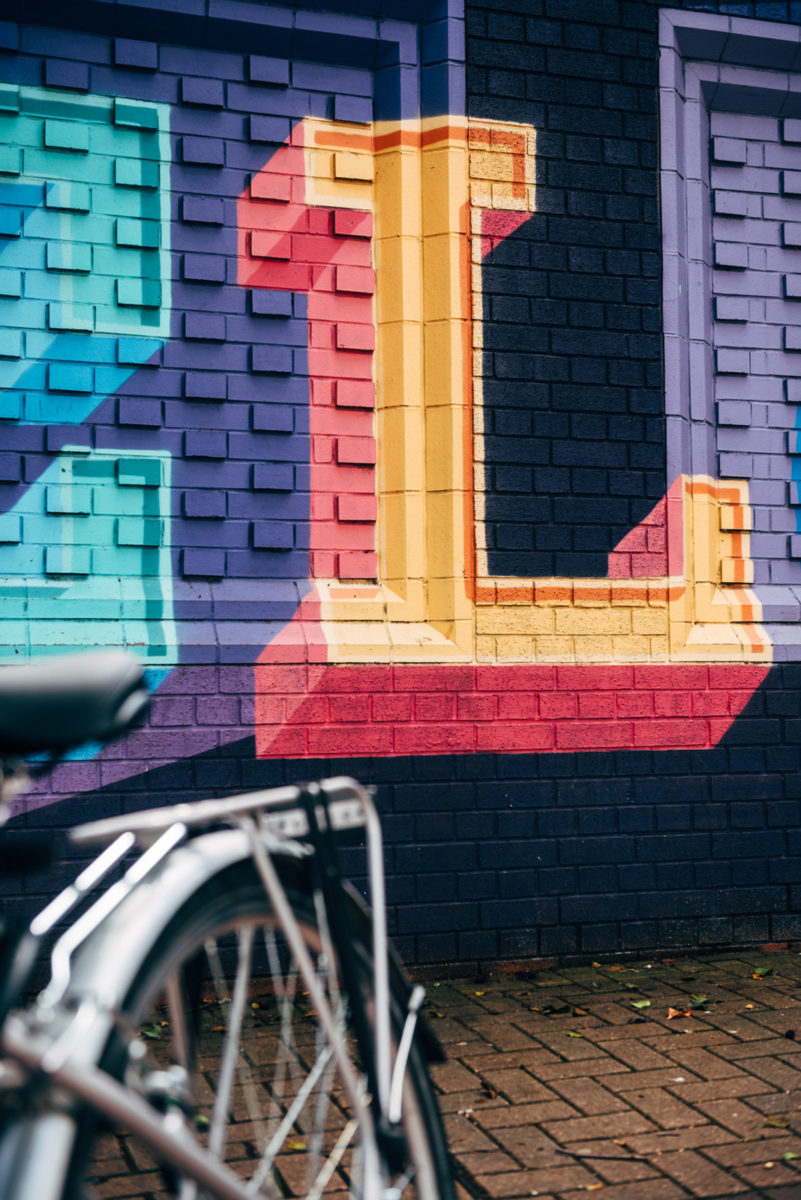 Many of the grand-scale street art pieces in Leeds at the moment were installed under the A City Less Greyproject, launched in November 2016, initiated by East Street Arts and funded by Leeds BID.
Street art is, of course, often-changing and semi-permanent. Building sites become redeveloped, uninvited art is scrubbed, messages are absorbed into developments and disappear. Keep your eyes peeled as you explore the streets of Leeds and you may find new artworks, large and small, that make you smile – adding a touch of the human to the cityscape.
---
Newsletter
If you'd like to be kept in the know just enter your email address below.