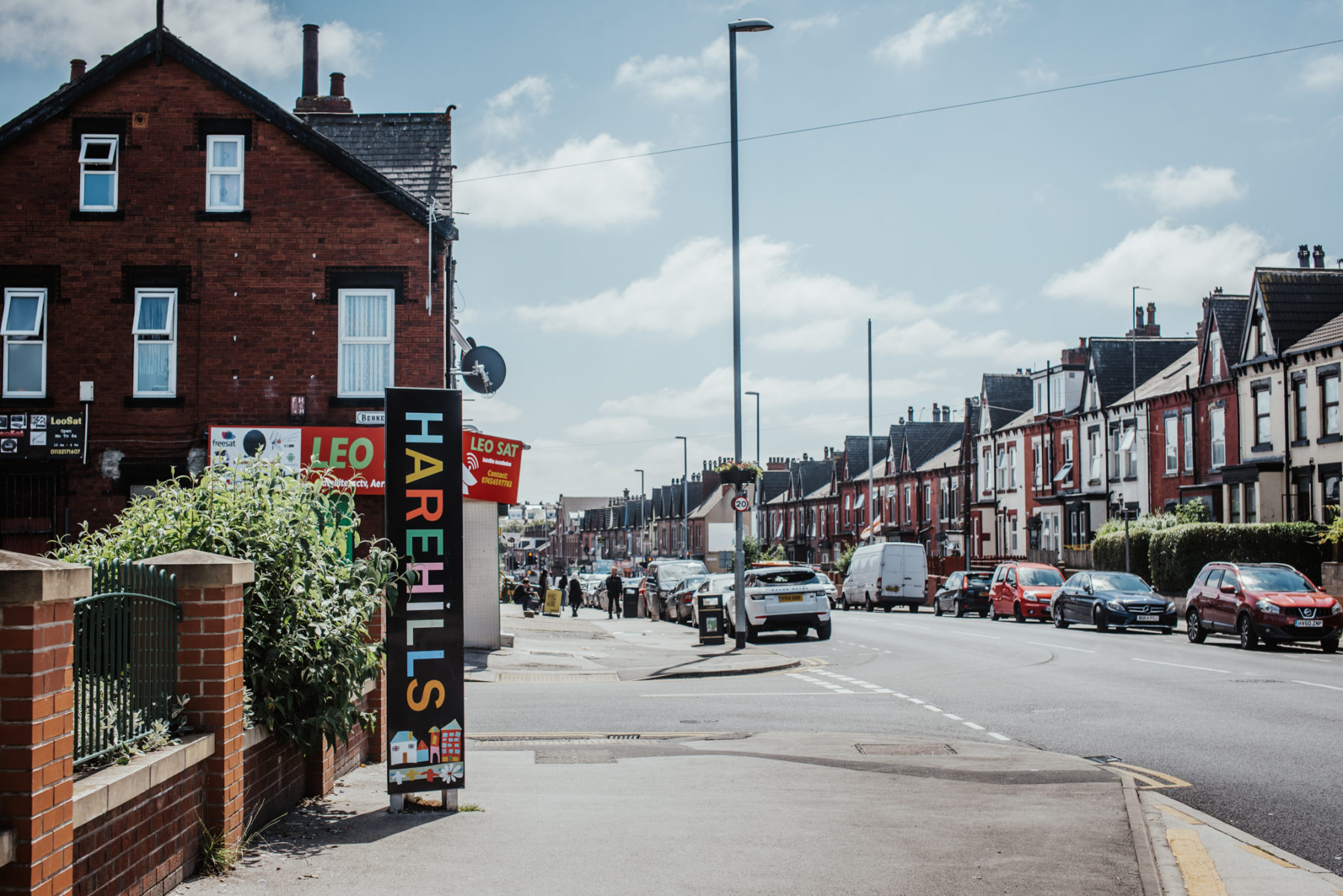 Suburb Guide
Harehills
Live
Often misrepresented by reports focusing on crime and anti-social behaviour, this distorted view of Harehills leaves little room for celebrating its many positives. There are few parts of Leeds where you will find a stronger sense of community and a grassroots spirit that has been lost in other more invested in parts of the city.
Enriched by its long history of immigration and social change Harehills is a place where Eid, Christmas and Diwali are all celebrated with equal fervor.
With the nationally famous St James Hospital (know to locals as Jimmy's) dominating the skyline Harehills has a lot to be proud of and a lot to offer those looking to discover one of Leeds' biggest underdogs.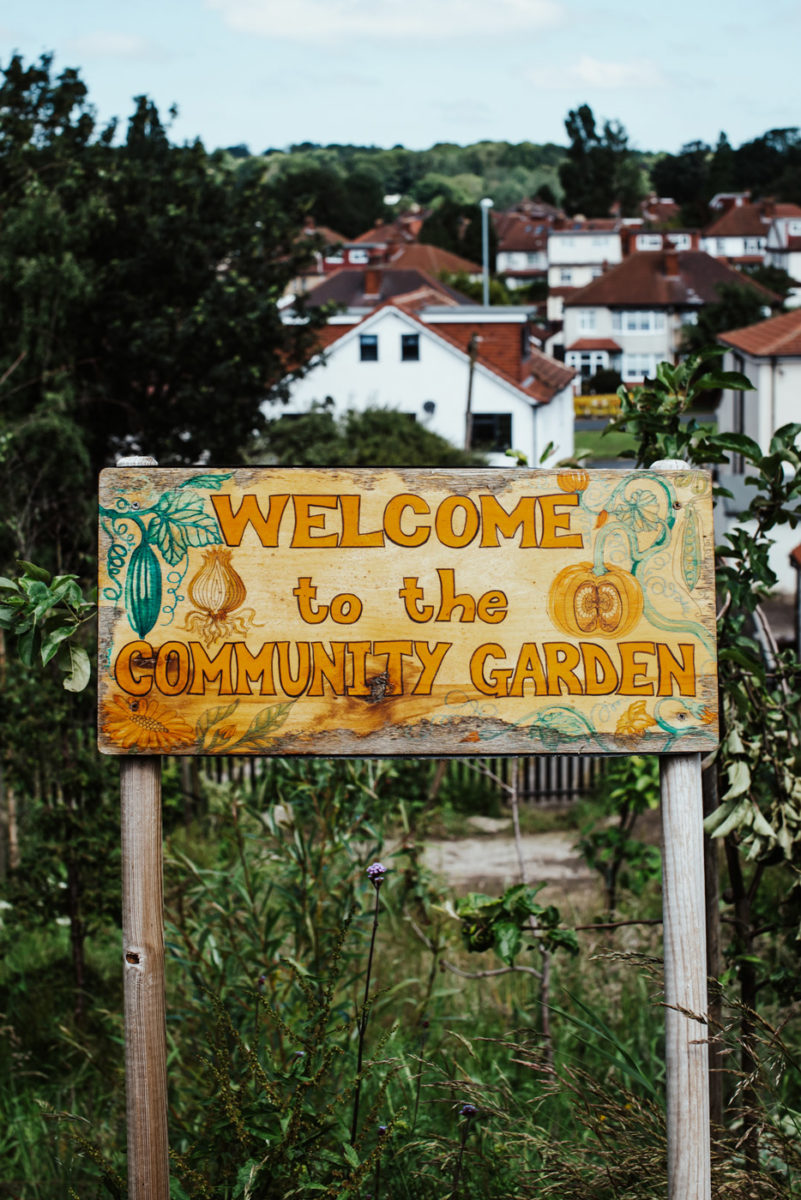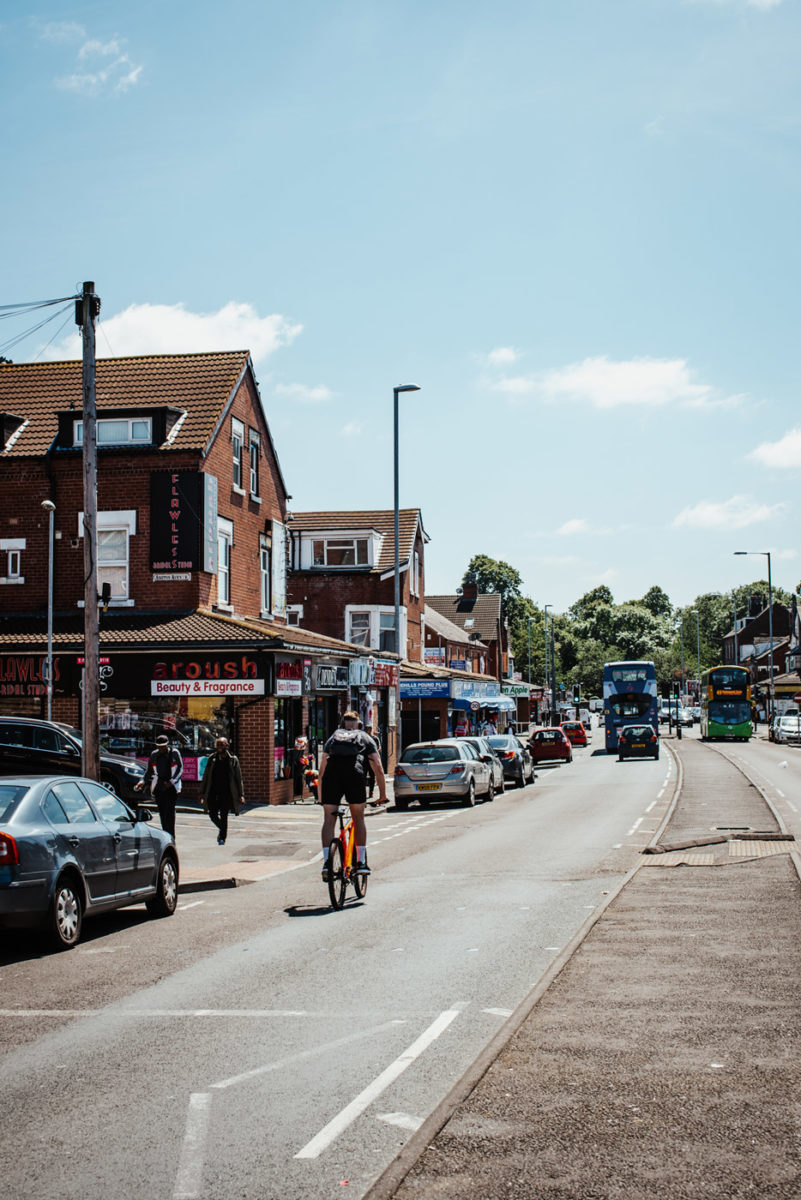 Stay
Like anywhere else these days, plenty of good quality airbnbs can be found dotted across Harehills. The area is lacking in terms of decent hotels however, being such a short distance from town this shouldn't be a huge barrier to visiting.
You will be spoilt for choice in the city centre with accommodation to suit all budgets. One of Leeds' most interesting spots to stay, Leeds Art Hostel has recently relocated to sit on the outskirts of town, just south of Harehills.
Still in redevelopment before opening its doors to the public, the Art Hostel will offer unique curated rooms for guests to explore. If the previous incarnation of the Art Hostel is anything to go by expect everything from pink fuzzy walls to industrial bed frames. Definitely one to keep an eye on.
Do
Harehills rivals the city centre in terms of place to grab a tasty bite. Price wise, it has the upper hand with it being somewhat of a challenge to spend more than a tenner to fill your boots.
For Indian, head to Anand Sweets where you can get a vegetarian thali or chaat for under a fiver. And don't forget to grab some freshly made Indian sweets for dessert. In the mood for some baked goods? Pop over to Karpaty Bakery for freshly baked Polish breads and sweet treats, the Pączki (Polish doughnut) is particularly delicious.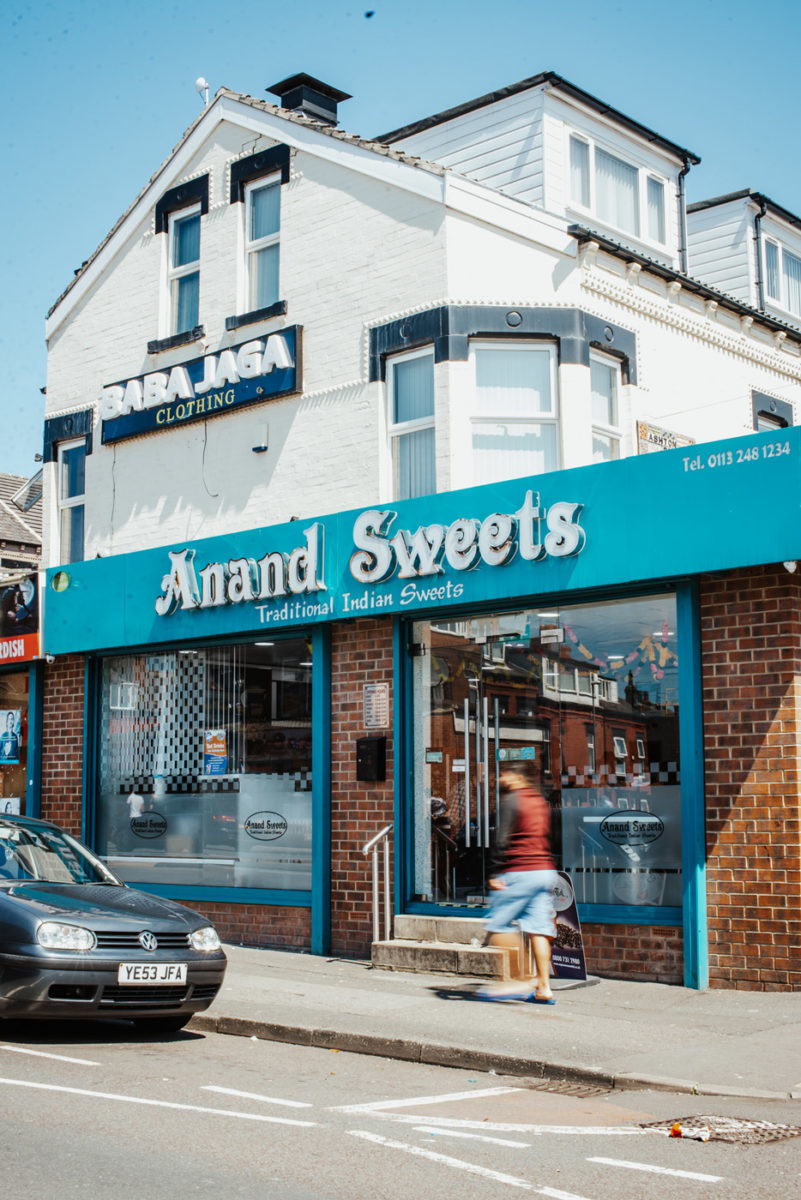 Anand Sweets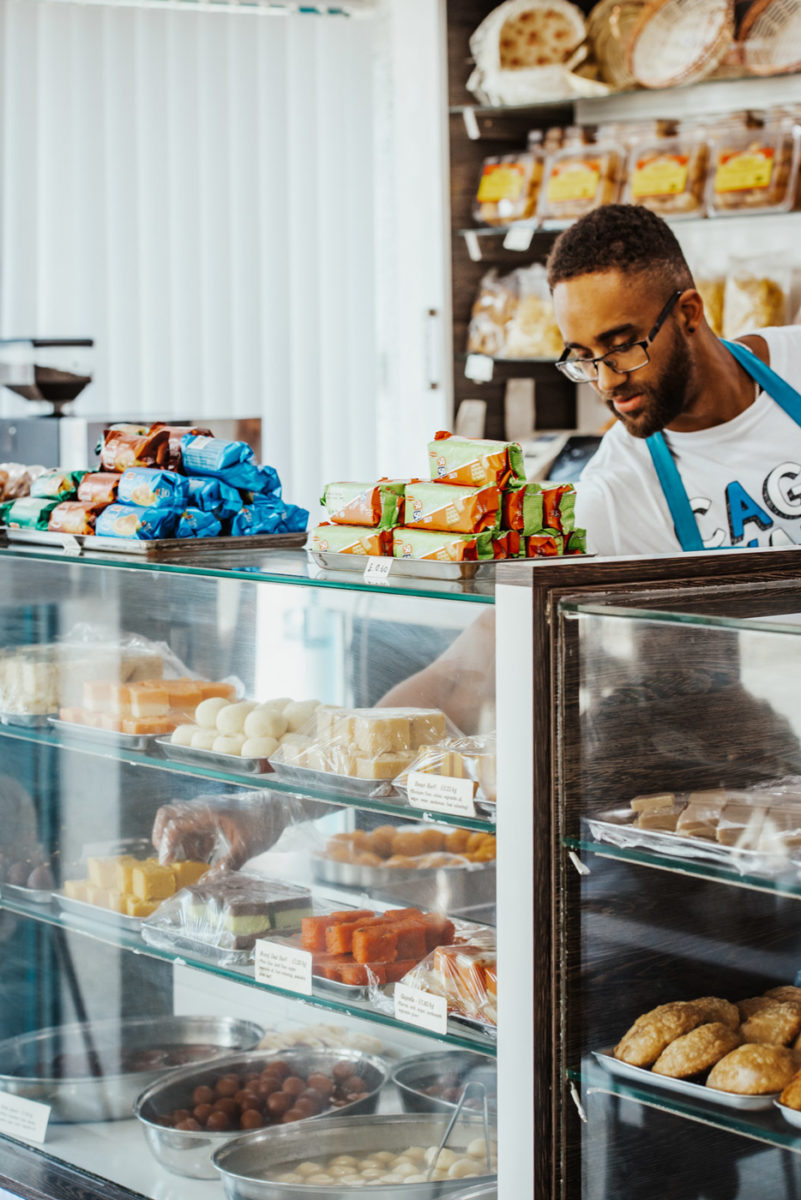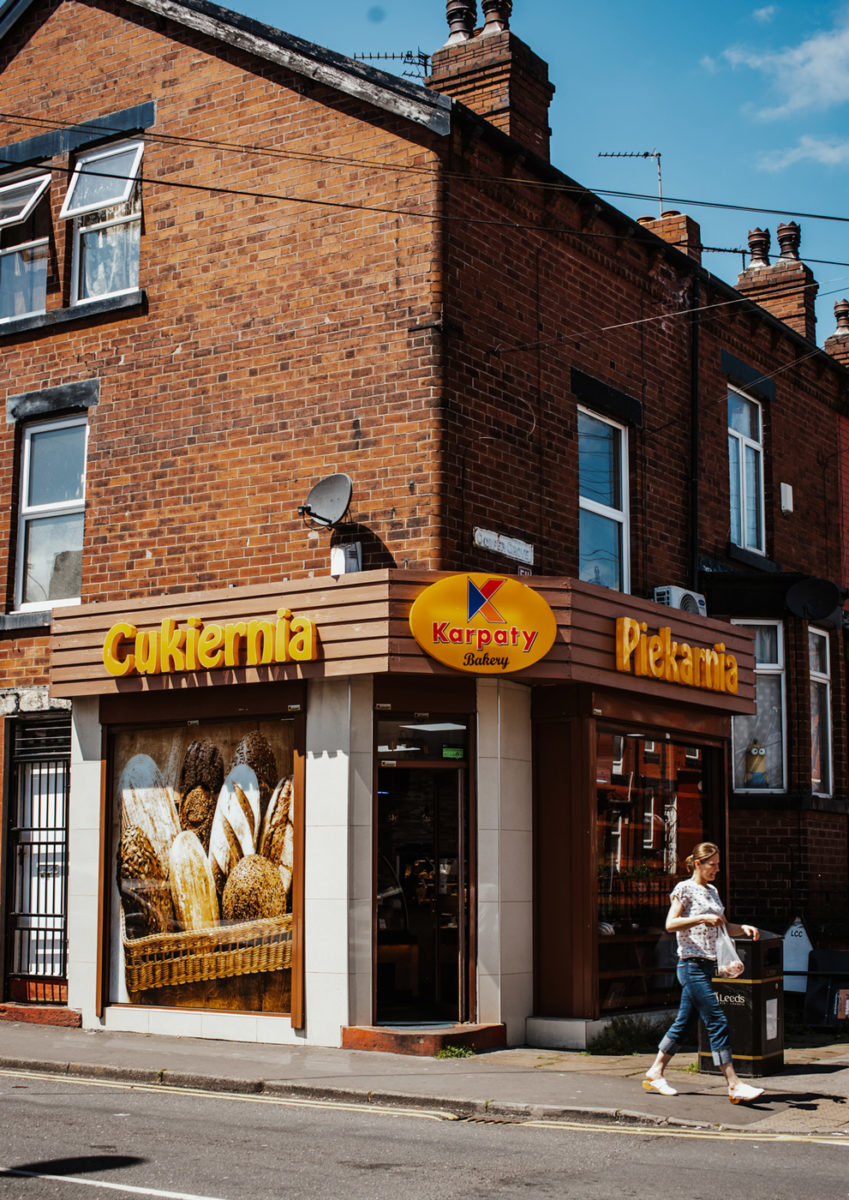 Karpaty Bakery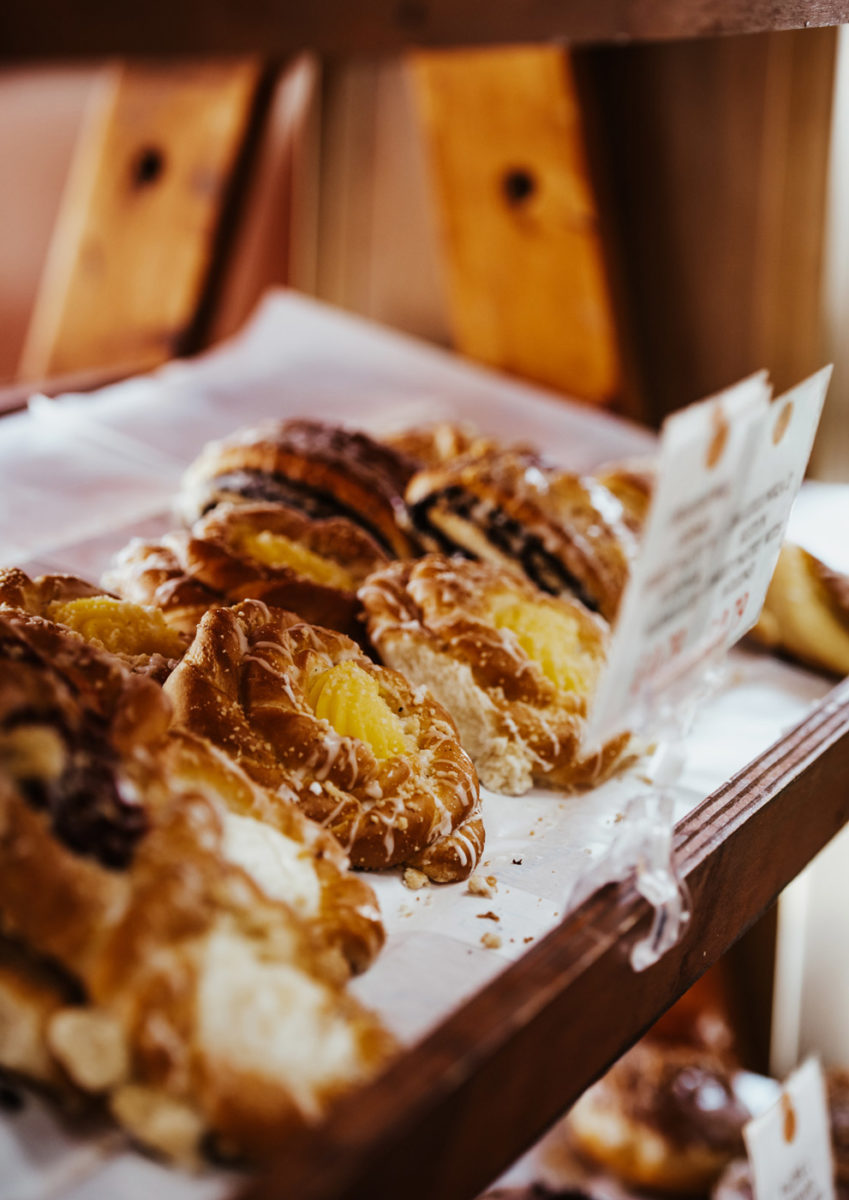 For Ethiopian and Eritrean food you'll struggle to choose between Piassa and Abyssinia which both serve up traditional veggie and meat stews on wonderfully bitter injera – the traditional bread and preferred utensil of Ethiopian and Eritrean cuisine. Don't pass up the opportunity to finish your meal off with a coffee ceremony where you will be treated to the revitalising joys of having coffee beans freshly roasted at your table.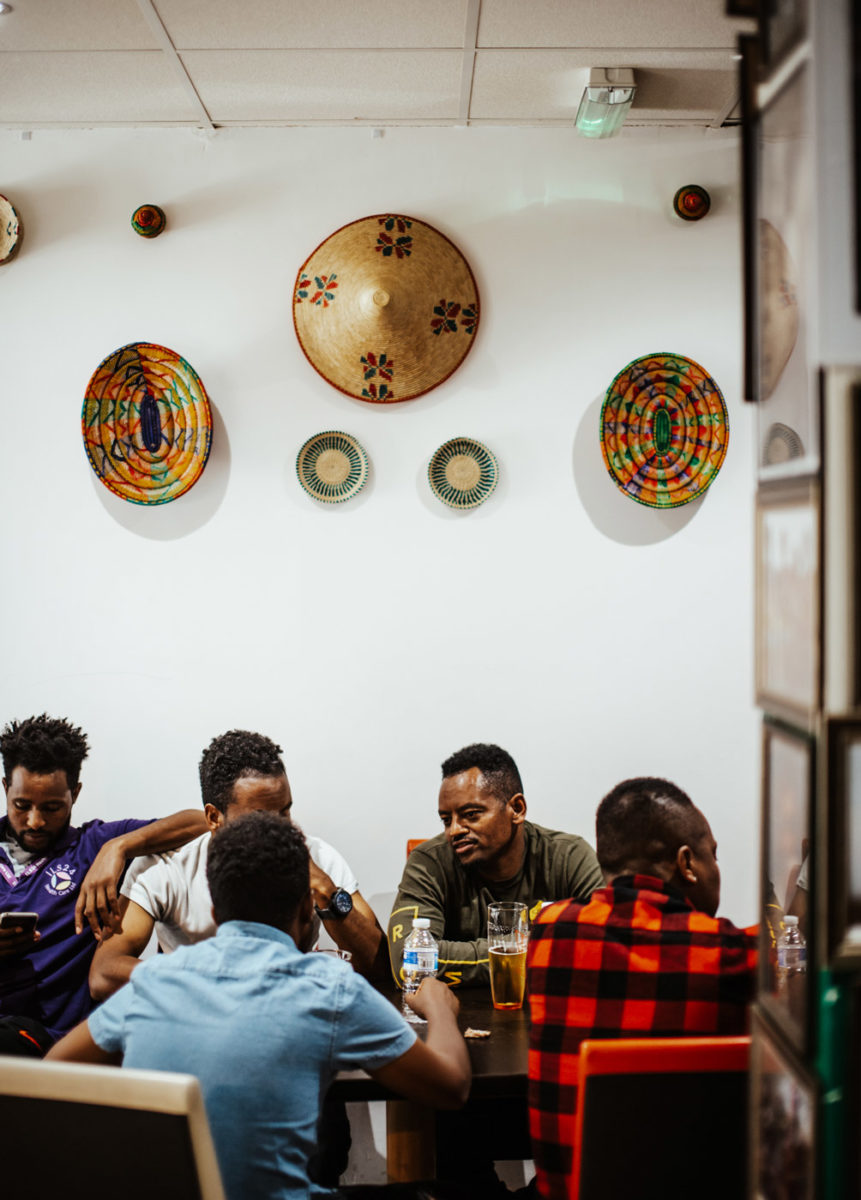 Piassa Ethiopian restaurant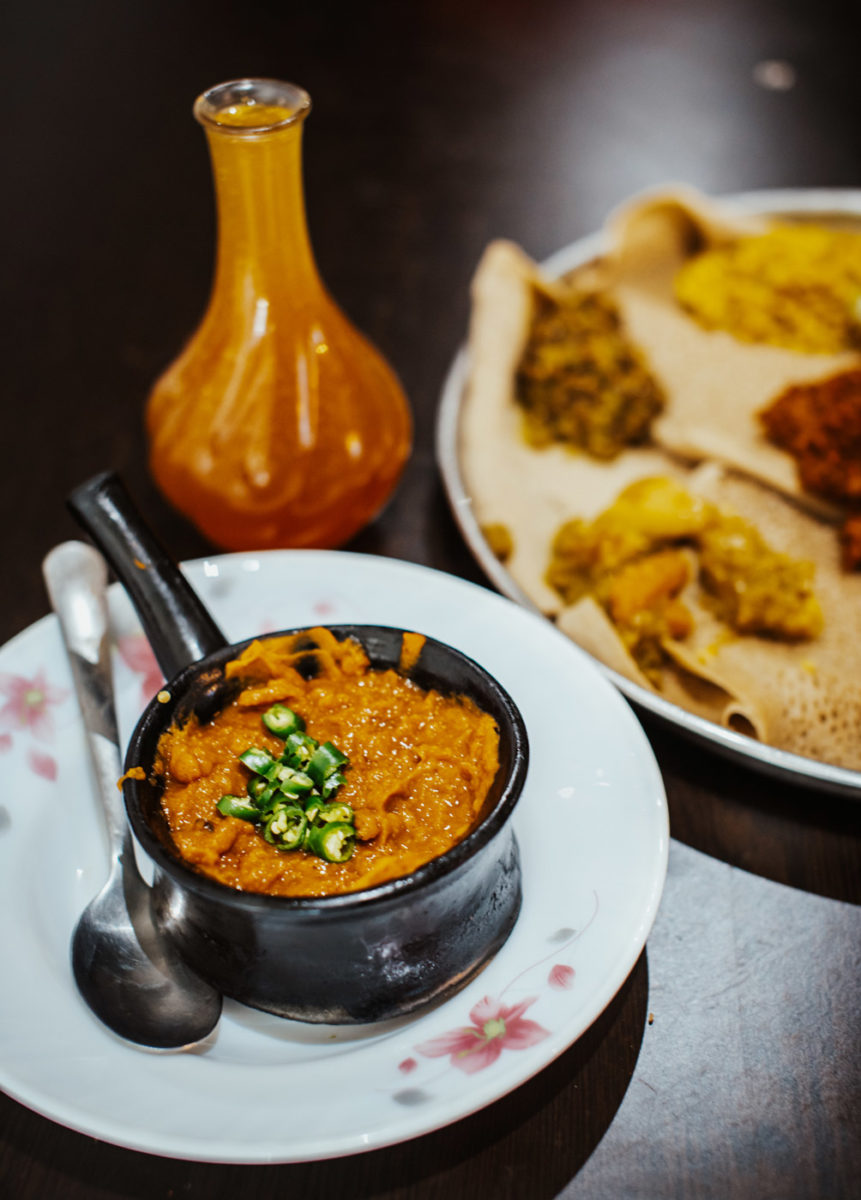 Food exploration doesn't end with restaurants in Harehills. With local butchers and greengrocers scattered across Harehills Lane it's a truly wholesome shopping experience that harks back to the good old days of going from shop to shop for your weekly fare. The main difference being that as well as getting your spuds and cauliflower you can also pick up some mangoes and okra. Don't worry if you're pressed for time, Harehills is also served by several larger supermarkets including Morrisons and CC Continental.
The strong community spirit in Harehills has led to the formation of several grassroots projects, all aimed at improving and celebrating the area. What better way to get to know a community than to roll your sleeves up and get stuck in? The voluntary opportunities in Harehills are endless. Check out Harehills in Bloom if you fancy helping to maintain local green spaces and brighten up residential areas with flower beds. If DIY is your thing head to Canopy Housing to help renovate empty properties for homeless families.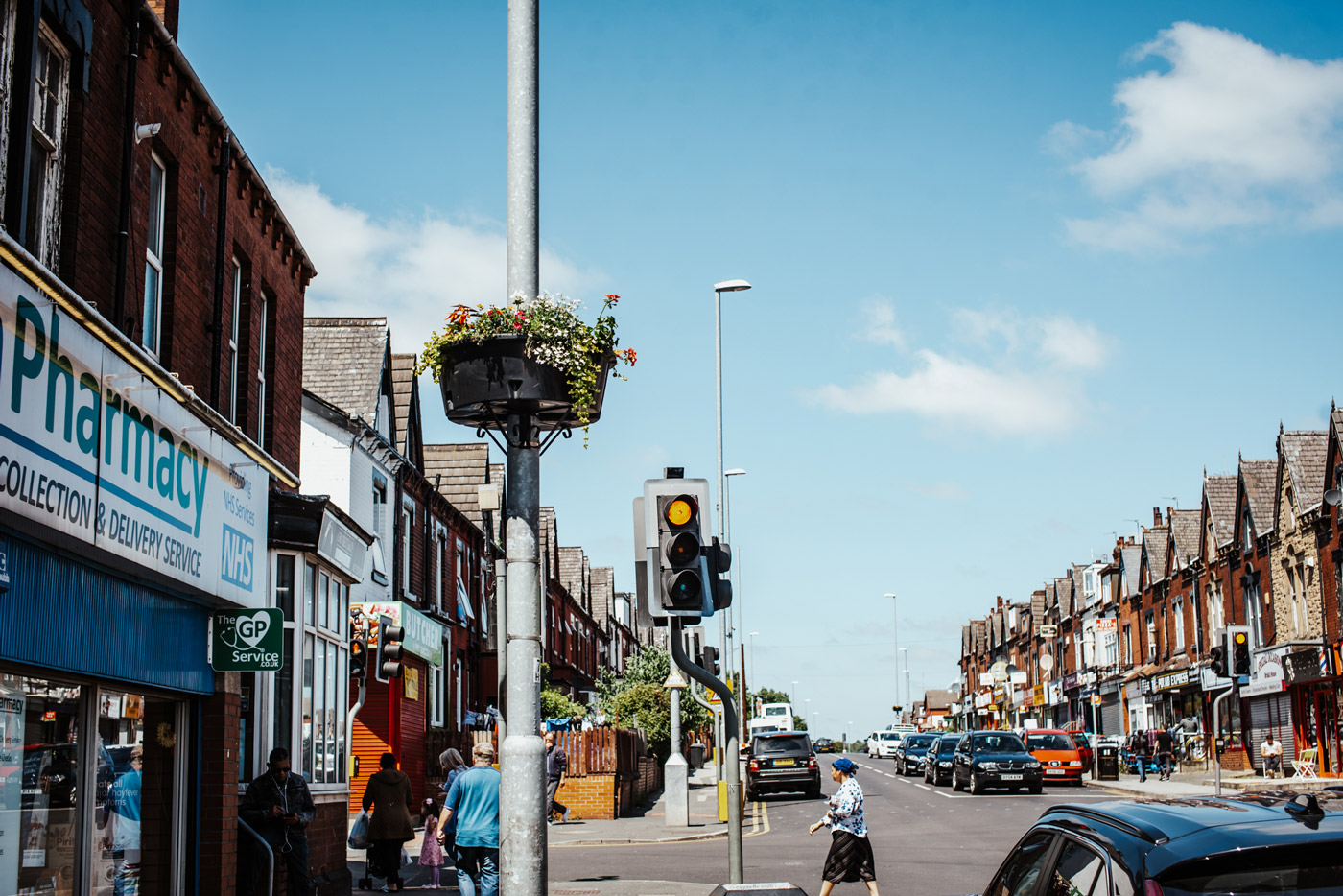 Harehills in Bloom
For children and teens CATCH offers a huge range of activities and trips to get involved with including dance and taekwondo. The Thackray Medical Museum offers a fascinating look into the history of disease and medicine in Leeds, it's a perfect outing to get educated and slightly grossed out all at once.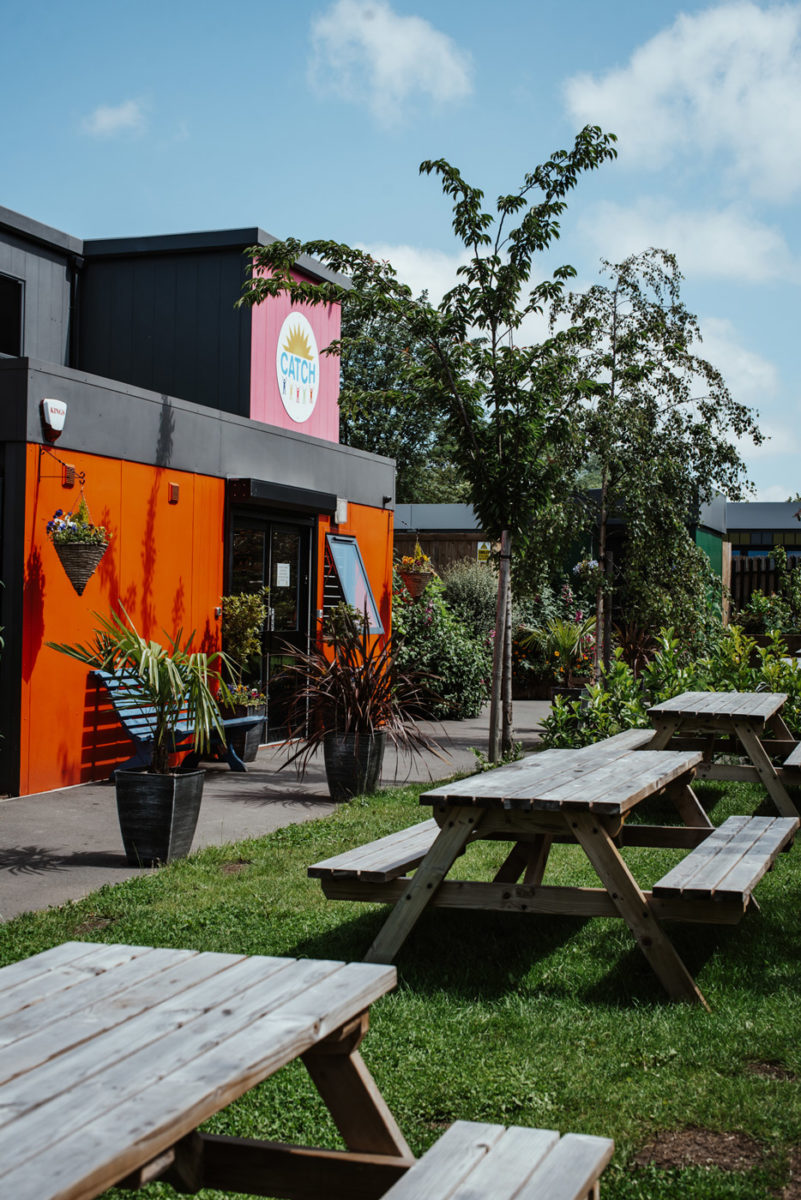 CATCH (Community Action To Create Hope)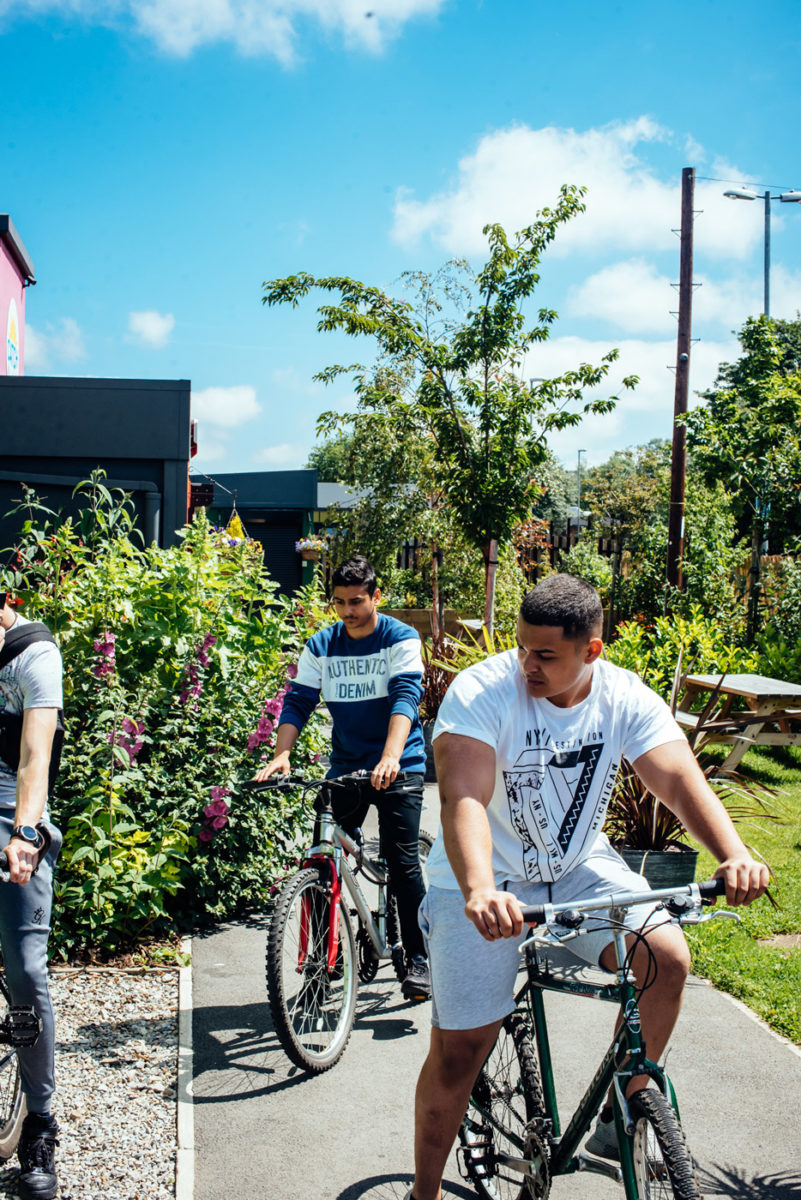 Play
Harehills is nestled in the middle of three public parks. The closest being Harehills Park which offers luscious green space for walking and picnicking as well as a football pitch and tennis courts.
Just past Roundhay Road you will find Potternewton Park, famous as the starting point for Chapeltown Carnival – Europe's longest-running Carribean Festival – on the August bank holiday weekend every weekend.
A short busride from Roundhay Road will bring you to Roundhay Park, one of Europe's largest urban parks complete with lake, woods and fountain. Having hosted concerts from the likes of Madonna, Springsteen, and Michael Jackson in the 80s and 90s, Roundhay has recently started hosting events such as On Roundhay, Pub in the Park, and Ed Sheeran live.
If you're looking to get active, Fearnville Leisure Centre is a 10 minute bus ride from Harehills Lane offering a swimming pool, gym facilities and a range of exercise classes.
Over the summer Harehills boasts many community events such as Harehills Festival and local fates. These are often advertised inside The Compton Centre which also offers internet and PC access as well as a well stocked library.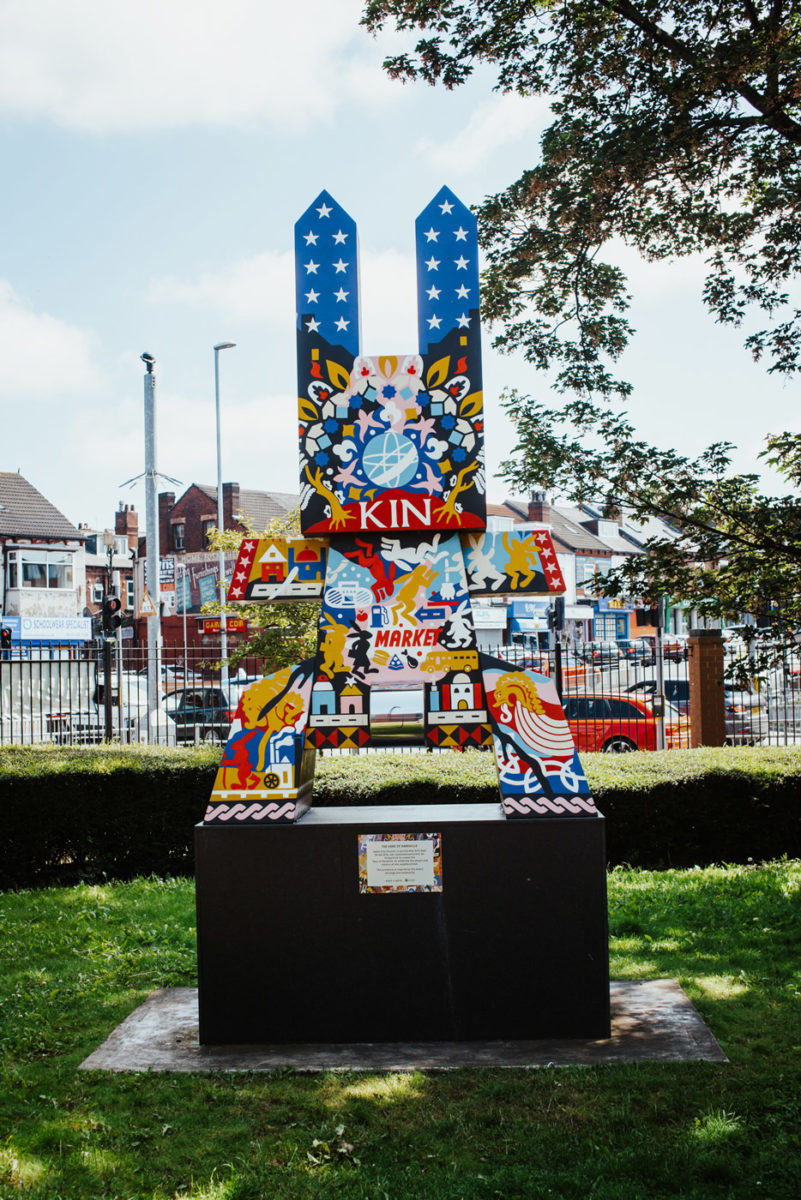 The Compton Centre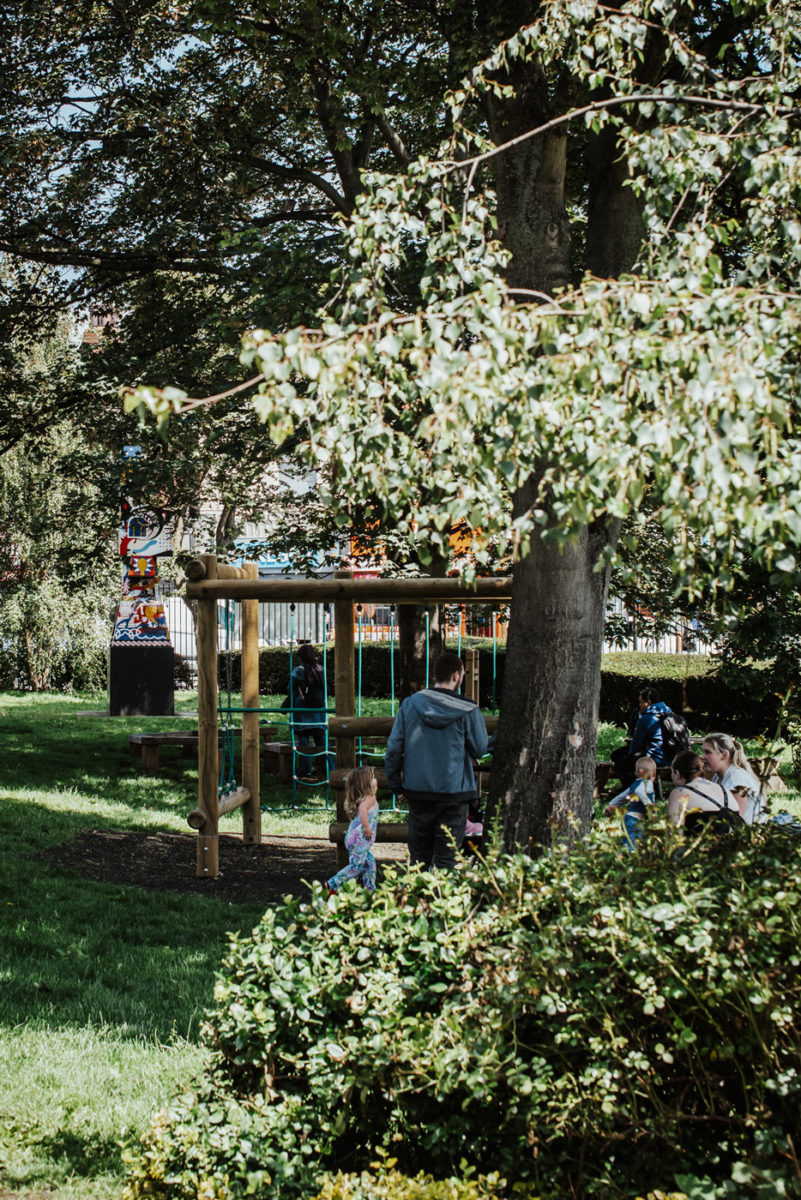 Did you know?
Harehills has a long history of immigration starting with Irish immigrants in the 1820s, coming to Leeds during the Industrial boom. This was followed by the arrival of Jewish immigrants towards the end of the 19th century fleeing persecution from Russia and Poland. Post-WW2 Harehills began to see the arrival of South Asian and Carribean immigrants.
Harehills was the childhood home of Spice Girl Mel B
There are up to 170 different languages spoken in Harehills
---
Newsletter
If you'd like to be kept in the know just enter your email address below.