Street Guide
North Street
North Street is home to some amazing independent food and drinks venues, from bars to breweries, cafes to restaurants.
With new blood always moving in, North Street is now a real contender as one of Leeds' most exciting foodie streets. There is a 'neighbourhood' feel to North Street, despite its being only a 5-10 minute walk from the hustle and bustle of Briggate; it feels just that little bit separate, and all the more exciting for that.

The Reliance bar and dining room

"

With the new blood always moving in, North Street is a real contender as one of Leeds' most exciting foodie streets."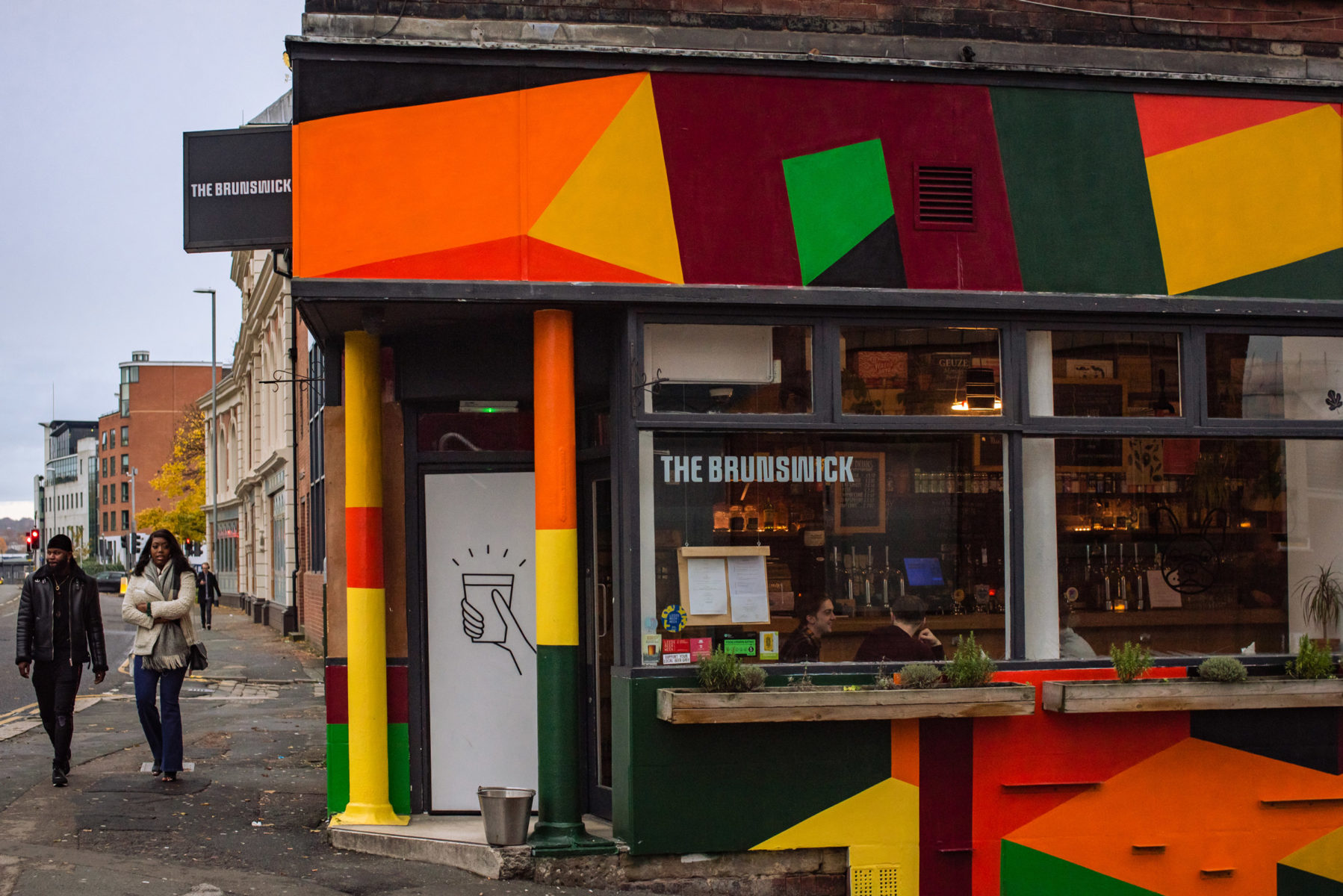 The Brunswick
The 'neighbourhood' vibe of North Street is really embodied by its bars and restaurants, and The Brunswick is a great example of that. As well as having amazing beers on tap (9 keg lines and 5 cask), they always have their nose to the ground, bringing some of the best breweries in - think Wiper & True, Mikkeler, Thornbridge and Cloudwater, just for starters.

As well as great drinks, though, The Brunswick serves up great brunches (who doesn't fancy poached egg, fried chicken and garlic hollandaise on hash browns?!), amazing burgers and fried chicken, as well as a great Sunday lunch.


Address:
82 North St, Leeds LS2 7PN
Web:
thebrunswick.co.uk

The Reliance
The Reliance is the perfect place for a catch up with friends over a great glass of wine or craft beer, accompanied by a charcuterie board (they cure all their charcuterie inhouse). There is always a gentle buzz to the place, as people chat over their drinks of head into the dining room to enjoy seasonal plates like 'wood pigeon, shiitake, plum, black garlic' or 'pheasant, pork & apple stuffing, squash, cider'.
Address:
76-78 North St, Leeds LS2 7PN
Web:
the-reliance.co.uk

North Brewing Co
North Brewing Co is a brewery set up by firm Leeds favourites North Bar, who, as 'the first craft beer bar in Britain' when they set up in 1997, have kept at the forefront of the craft beer scene ever since. Open since 2015, the brewery and tap room up on North Street hosts weekly #EatNorth festivals over the summer, and they are open through the year on Fridays and Saturdays for casual weekend drinks. Order your own food and take it there, when #EatNorth isn't running - North Brewing Co is a great spot to enjoy pizzas and brewery-fresh, award-winning beers.
Address:
Unit 6, Taverners Walk Industrial Estate, Sheepscar Grove, Leeds LS7 1AH
Web:
northbrewing.com

The Swine that Dines
In its former iteration The Greedy Pig, this North Street institution served up some of Leeds' best breakfast grub. Husband and wife team Jo and Stuart finally put the Pig to bed, though, to concentrate on their evening offering - The Swine That Dines. Expect mind-blowing flavour from Leeds' best in-the-know tasting menu, concentrating on nose-to-tail dining. Even though the Swine is set in the most unlikely scenario (the unit is still basic, small, welcoming and friendly, with a bit of a 'Greasy Spoon' vibe about it), it is one of the most innovative dining experiences in the city. What's even better is that you can bring your own booze for £5 per menu (to cover the glasses and chillers the restaurant are happy to provide for you), so you can truly enjoy a fine dining experience at a fraction of the cost.
Address:
58 North St, Leeds LS2 7PN
Web:
swinethatdines.co.uk

Wen's
A contender for best Chinese food in Leeds. Family-run Wen's is a must-visit for authentic and original Chinese dishes served with some muscle (Chao Wen is rather into bodybuilding). Every dish is freshly made by chef Wen, and every dumpling and noodle dish is handcrafted by Aunt Song.
Address:
72-74 North St, Leeds LS2 7PN
---
Newsletter
If you'd like to be kept in the know just enter your email address below.