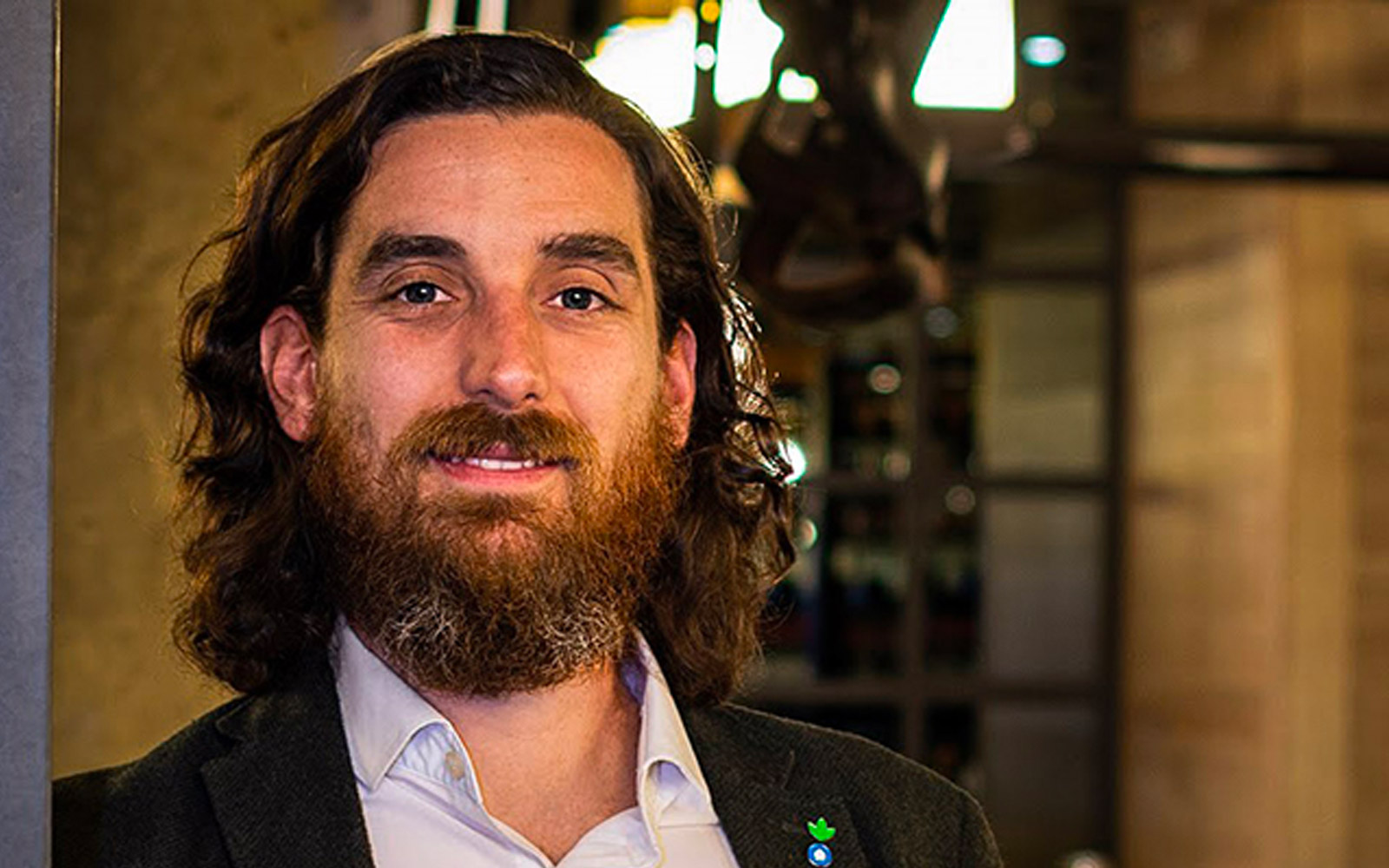 Interview
Tomas Maunier
The 'rodizio' experience – a Brazilian barbeque with carvery service at the table – has become an attractive option for "premium casual dining" in the UK.
In spite of this, a host of South-American restaurant chains have come and gone as a result of an extremely competitive hospitality marketplace. So, what makes Fazenda such a successful venture?
We talk to Fazenda Co-Founder, Tomas Maunier, to learn more about the thriving brand…
Why did you create Fazenda?
As an Argentinian, I wanted to bring some South-American culture to the UK through my love of culinary arts. A decade ago, there were few people doing anything like this here, and so a shared passion with my business partner, Robert Melman, led to the creation of Fazenda.
People love the experience of the restaurant, having skewered "churrascaria" meats served by our roaming passadores. We always ensure the natural flavours and textures of these great cuts shine through.
We have also been careful to expand organically in prime locations. We have lots of plans afoot, and I'm pleased to say we're doing extremely well as a result of our steady growth in a competitive market.
Who are your customers?
We actually have a wide appeal, attracting families, couples, and business execs alike, often for a special occasion. We pride ourselves on giving a dining "experience" that celebrates quality food and drink and enable guests to take the time to enjoy the atmosphere and each other's company.
Our corporate dining is very popular too as we have an environment and service that naturally generates topics of conversation. In Leeds, we have a large private dining room that holds 62 people and two smaller rooms accommodating 12 people in each.
We sometimes attract VIPs, but I don't watch TV so I don't really know famous people! More than once I have come to a table and spoken to guests without knowing they were very famous. I actually think they really enjoy when that happens… but they always giggle a bit!
In a crowded marketplace, what makes Fazenda unique?
A broad scope, first and foremost. Our flexibility is the key to attracting a diverse audience so that our dining experience transcends audience segments. Children through to corporate clients love the service we deliver. We are rooted in delivering fantastic quality. We may not be the cheapest option, but we're proud that everything from our ingredients to our environment and culinary skills is exemplary.
Another key ingredient is our team. We have always invested heavily in our staff and have a really diverse and multicultural workforce from all over the world. We need very specific skills in our team and so have a solid training and management development programme.
We now have more than 70 staff in Leeds and 400 employees nationwide working the reception, bar, grill, as runners, waiting staff, and butchers. We always take staff feedback on board.
I'm very proud that our staff turnover is extremely low compared to the industry average. My General Manager in Leeds started as a junior eight years ago – we offer progression and people want to stay!
How important are your ingredients?
Vital. We have eight cuts of meat at lunchtime and 15 for evenings plus our specials, and we serve our meats rare to medium (and well done upon request). Our specialist chefs need to have quality products to maintain our exceptional standards.
Some products we have to ship internationally for authentic meats and dishes, and some are brought in from local suppliers like some of our fresh food for salads and sides.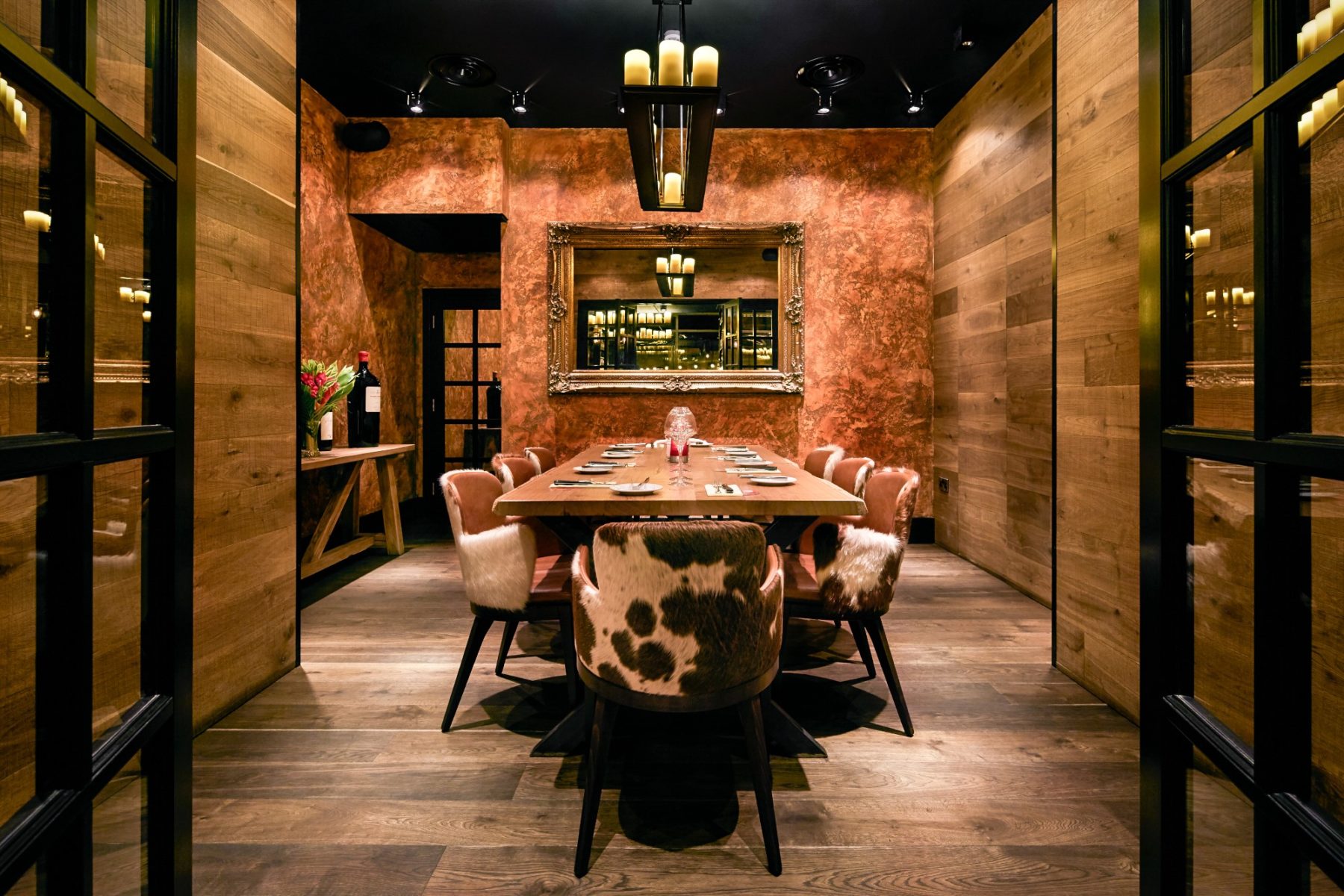 Interior at Fazenda
What is your own favourite meat cut?
My favourite meat is Picanha (a cut of beef). The fat on the outside melts and gives the lean meat on the inside a great taste. The meat is very tender. I also enjoy Skirt for totally different reasons; it's a meat that – although a little chewy – tends to have a strong meaty flavour, and I quite like that. My least favourite is the spicy sausage, because I really struggle with spicy food in general… people love it in Fazenda, but I feel my mouth is on fire!!
Is Fazenda just for meat-eaters?!
Absolutely not. Your journey begins at the salad bar where you get your plate and help yourself to traditional salad dishes, cheeses, and hot dishes. Fazenda has also launched vegan and vegetarian menus to cater for all our guests.
Where do your own passions lie?
I'm a big wine enthusiast and believe a high-quality meal should be accompanied, and complimented, by great wine. There aren't many restaurants that serve a Malbec as the house wine!
On top of a mix of New and Old-World wines, we source an exceptional selection of South American premium and aged wines. The journey would not be complete without great wines.
If you could go back to the start of Fazenda's inception, would you do anything differently?
First of all, I would have created a brand bible earlier if I could. It's great to have a clear understanding of who we are and what we stand for – where we want to be. Passing that message to the team is much easier when it's visual, as previously, we passed that information on by speaking with our team and physically spending time showing them.
The other thing I would have done earlier is have a stronger team to help with training and development of people. The one thing I would never change, however, is the fact that we know that people are the most important thing in our business! We love our teams and they the heart and soul that ensure we can make our guests feel special!
Do you have any memorable customers?!
Only once have we had to ask a full table of about 10 people to leave the restaurant immediately because they were being rude to a member of our team. We asked them to leave without even paying. We didn't care about the money – no one should be treated badly, and our team is like our family. We will not tolerate rudeness.
On a lighter note, I remember a couple vividly that didn't talk to each other throughout the whole meal! Another time, believe it or not, a guest filled the pockets of his coat with meats that were being served to him. Obviously, we didn't notice this until the end, but when he left, there was a huge stain of meat juices in the booth!!
What's new for Fazenda?
We have opened our fifth Fazenda restaurant, a new 200-cover venue in Birmingham, and refreshed our cocktails menu for the Winter season. We also recently launched our selection of new salad bar dishes… We never stand still!
---
Newsletter
If you'd like to be kept in the know just enter your email address below.