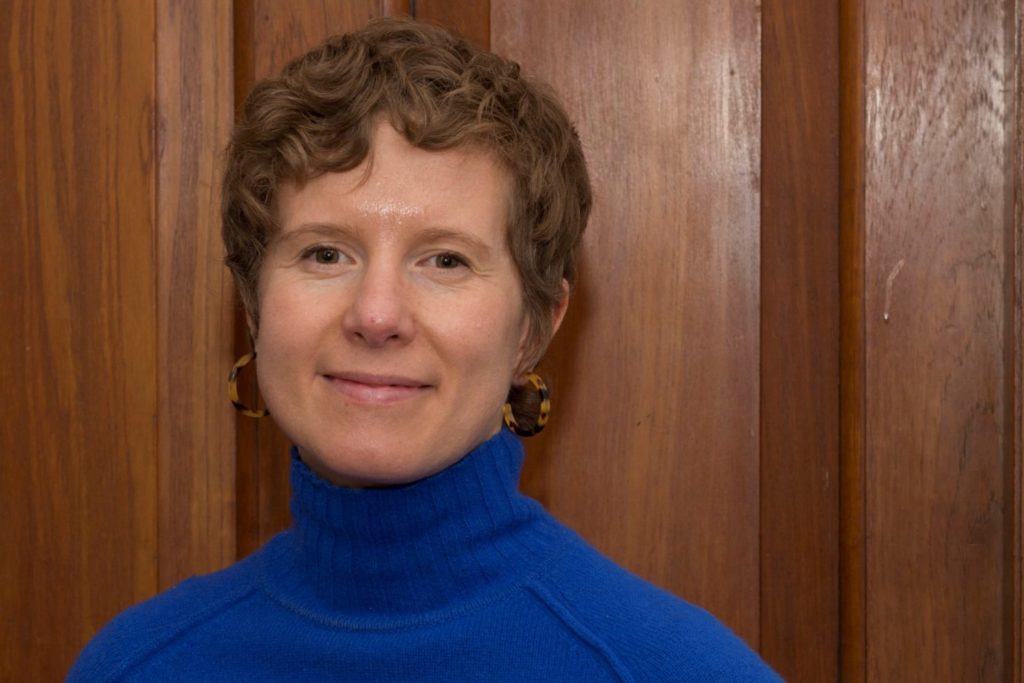 Interview
Bryony Bond
Located in the South Bank, The Tetley has been described by the Evening Standard as "the heart and soul of Leeds' art scene."
The contemporary arts centre opened its doors five years ago in November 2013. The sensitively restored 1931 art-deco Tetley headquarters created gallery spaces, a learning studio, a bar, restaurant, and workspaces for the creative industries.
Since its inception, the team at The Tetley has grown to keep up with its big ambitions, and in January 2016, Bryony Bond joined the organisation. Bryony is The Tetley's Artistic Director and has an impressive track record in the arts.
Here Bryony answers some questions about the evolution of The Tetley and the future of the arts in Leeds…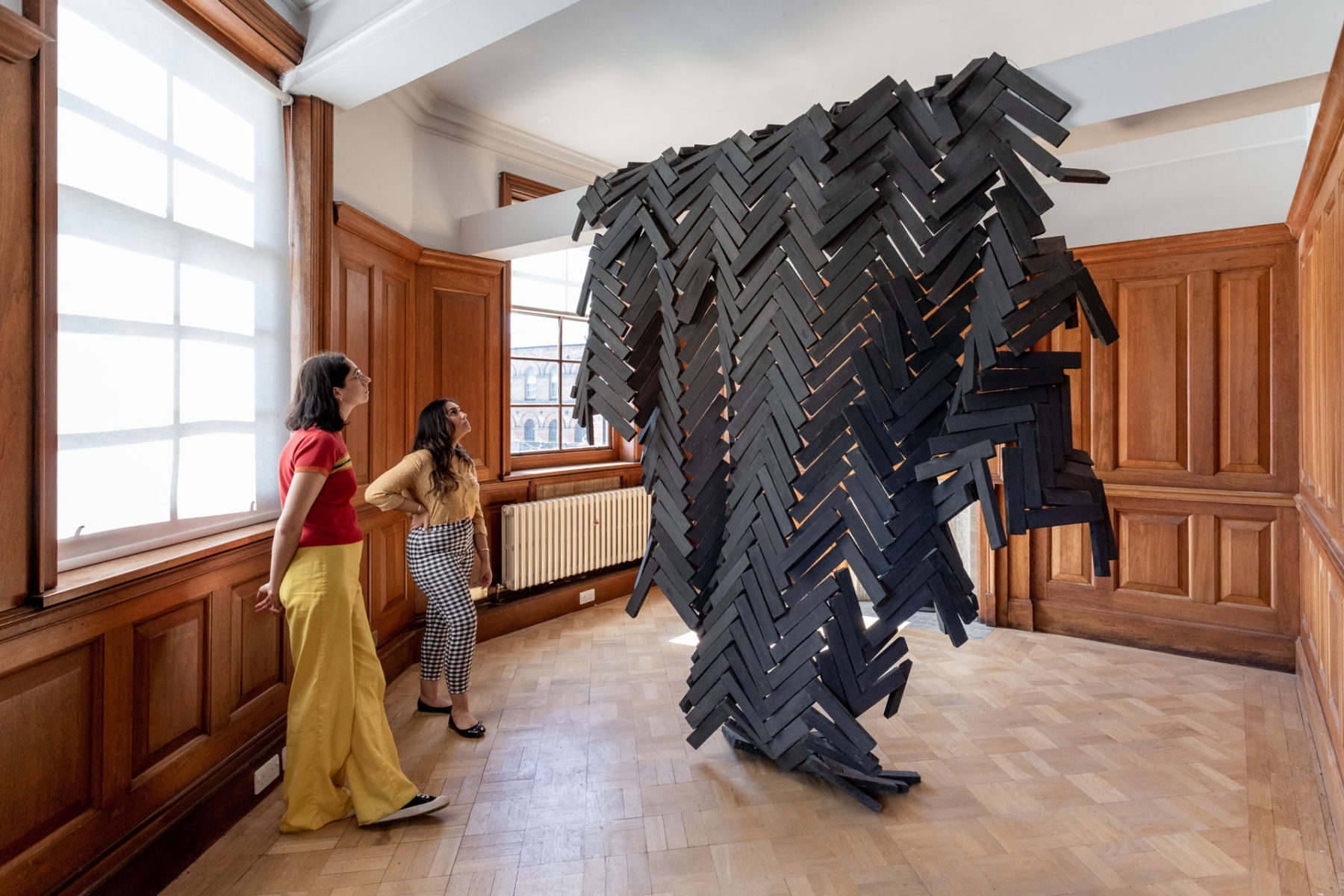 Image credit: thetetley.org
Where were you before The Tetley and what attracted you to the role?
Previously I was a curator at the Whitworth Art Gallery in Manchester. Lots of things attracted me to the role. Primarily, I have to say, Leeds itself was a big draw. As a gallery working with mostly early-career artists, and as an organisation that was founded by artists, I was attracted by the wealth of talent that Leeds produces every year.
It is the only city outside of London to have three universities offering visual arts courses and there are hundreds of artists graduating here every year. I was excited about the role an organisation like The Tetley can play in Leeds, to really help that talent reach new audiences and to support the city to be a place where creative talent is nurtured and developed.
The Tetley itself was also incredibly attractive – a unique building in one of Europe's largest regeneration areas. I felt, and still do, that we have a significant role to play in helping shape the South Bank of the city, to be not only cultural and creative, but also inclusive and to have a positive impact on the communities south of the river.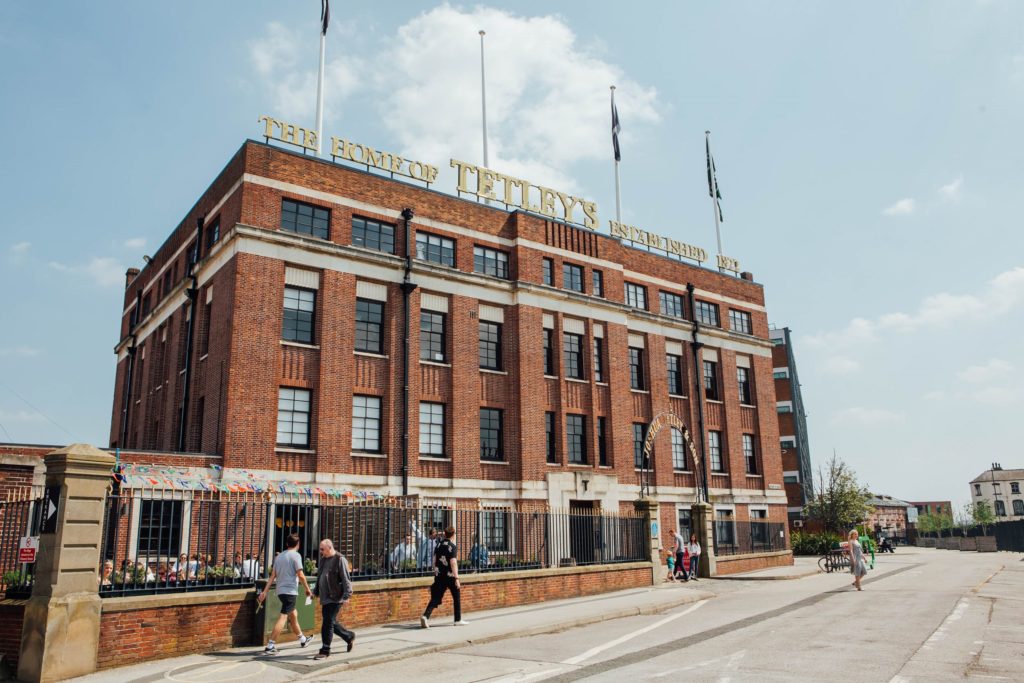 Image credit: thetetley.org
What does a typical day entail?
One of the best things about my job at The Tetley is that no day is exactly typical. I'm often in meetings with partners, or potential partners, and luckily The Tetley is one of the best places in the city for meetings! I can often be found in the Bar & Kitchen, or in one of our meeting rooms talking future plans over coffee or lunch.
I have regular catch ups with the team here, and that can cover anything from health and safety, a new menu in the restaurant, the next exhibition, or a project with a school. I go and see as much as I can in the evenings and living in the city centre means a trip to Leeds Playhouse or a talk at Leeds Art Gallery is very easy to do!
What's the best thing about your job at The Tetley?
The variety of what The Tetley encompasses is one of the best things about my job. Thinking about how we can deliver a great experience across everything we do, and make a positive difference to the city, is really a very rewarding job to do. Certainly, I have days when this feels harder than others, and funding and earning our income is always a challenge, but that is really part of the job that also has its rewards at times too.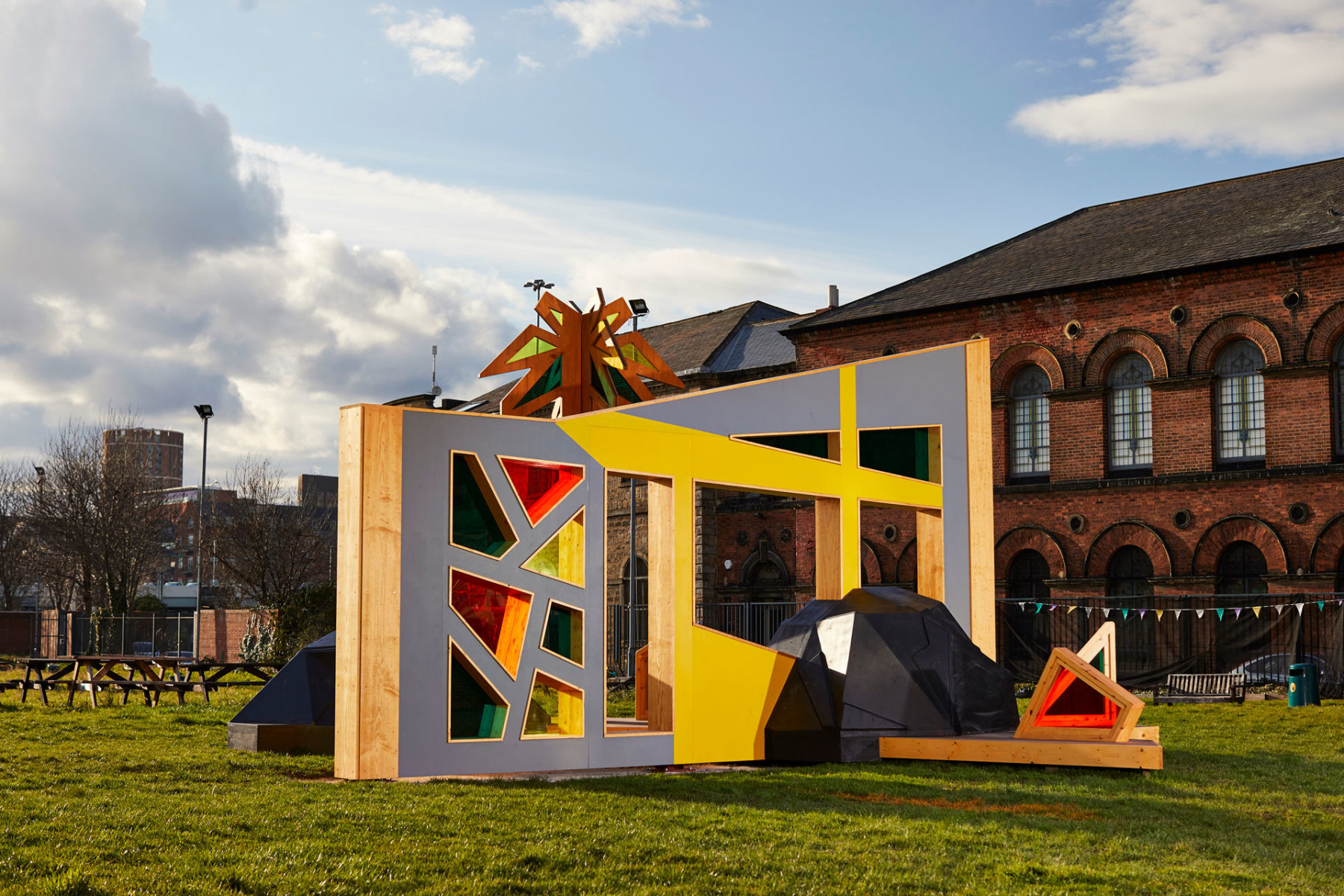 Image credit: thetetley.org
Are there any memorable projects you have enjoyed working on so far?
There's been lots of projects that have been great fun. Every exhibition is always fascinating, and you always learn something new from them. A memorable project would definitely be Matthew Houlding's The Sun Shines Every Day Forever – which is a sculpture you can touch and even sit on and walk through.
It came from a proposal that Matt had made before I started at The Tetley, to create an interactive sculpture on our brewery green. It looked fantastic and so when I started we set out on a long road of trying to make it a reality. It took about 2 years, but we secured funding from ASDA Foundation, Leeds Inspired, and Leeds City Council and made a new landmark in the South Bank.
Although, it took a long time to realise, it's a great example of the kind of work I hope we can build on in the South Bank – a striking and unusual sculpture that also provides a bright attractive location for families to gather and play.
What's coming up and what should we look out for?
As always, there's lots coming up at the Tetley! We'll be open over the Christmas holidays and Simeon Barclay's exhibition Bus2move is really not to be missed. Simeon is a fantastic artist. He lives in Otley and he's really having an extraordinary moment in his career.
The Tetley first showed his work in a group exhibition in 2015, and in the last three years he's gone on to have exhibitions throughout the country, including at Tate Britain. This is his largest solo show to date and his first major exhibition outside London. He's made a fantastic installation here that really transforms our very unusual gallery spaces.
Taking dance as his inspiration it covers the social codes of the night club, to the spectacle of contemporary dance, with Simeon actually spending quite a lot of time researching Leeds' Phoenix Dance Theatre and using some excerpts from their archive in the show.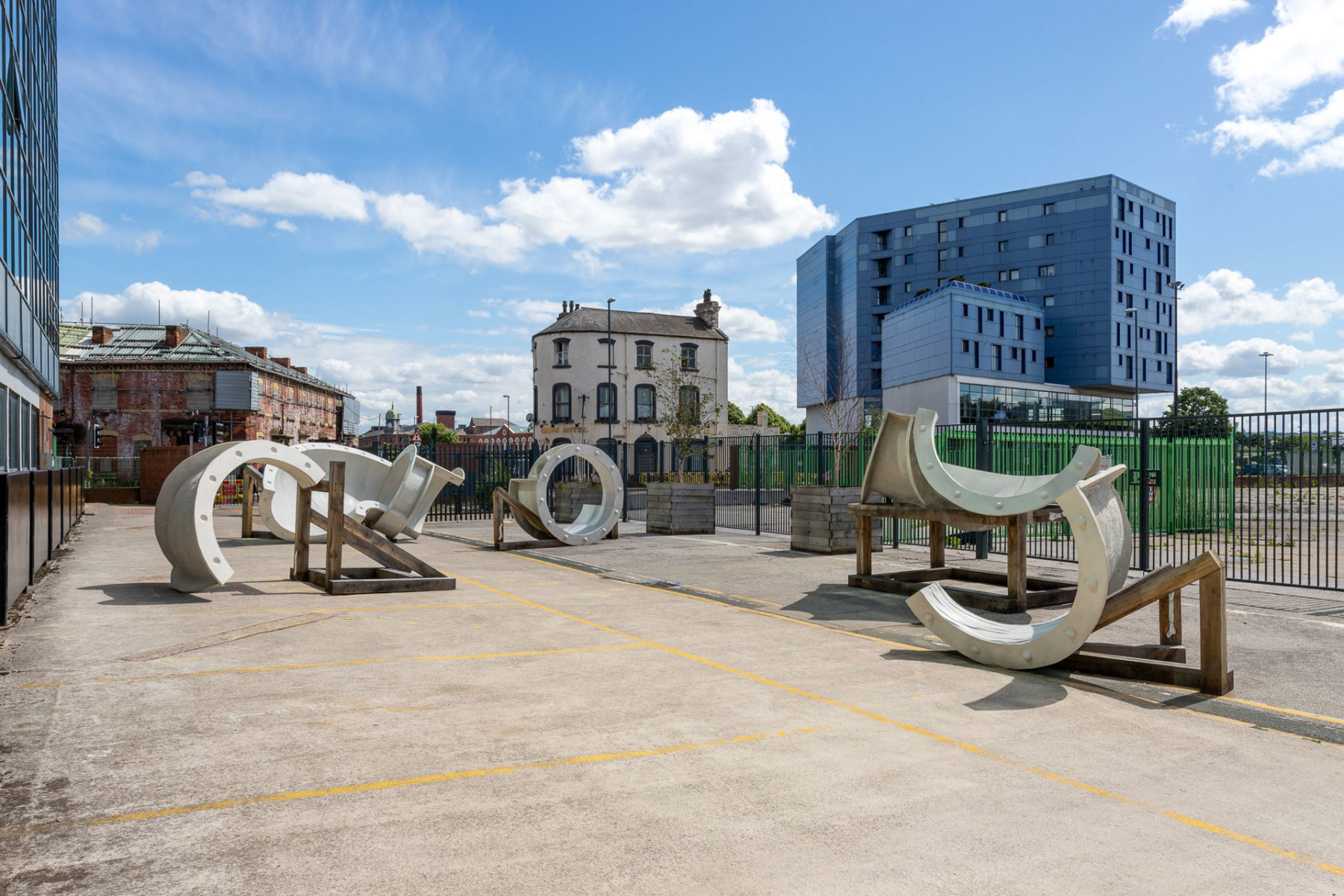 Image credit: thetetley.org
It's 5 years since the Tetley opened. How has the organisation developed, and do you have anything planned as part of the celebrations?
We're still a relatively young organisation and we're learning and growing all the time. The fifth birthday has been a great time to reflect on everything we've achieved so far. We celebrated with a party on the 28th November, with speeches from some of our partners, a birthday cake, and giant card! We'll also be launching a new initiative to support the work we do at The Tetley, and our new website will go live that day too – so keep an eye out for our new look!
Where do you see The Tetley 5 years from now? How does it fit into the booming Leeds creative landscape?
The next five years will be incredibly exciting and important for The Tetley, and for Leeds I believe. We're in a unique position in the South Bank and we plan to help shape this other half of the city centre to make it a vibrant, creative, and inclusive place to live and work.
Young people and children are incredibly important to everything we do at The Tetley and we plan to build on this work, inspiring and opening up opportunities to learn and develop new skills.
We will also continue to support emerging artists to take to the national stage and bring exciting international talent to the UK for the first time. And ultimately, we hope to grow and expand our offer, creating an even better sociable space to enjoy art, spend time with friends and family, and discover new experiences.
---
Newsletter
If you'd like to be kept in the know just enter your email address below.