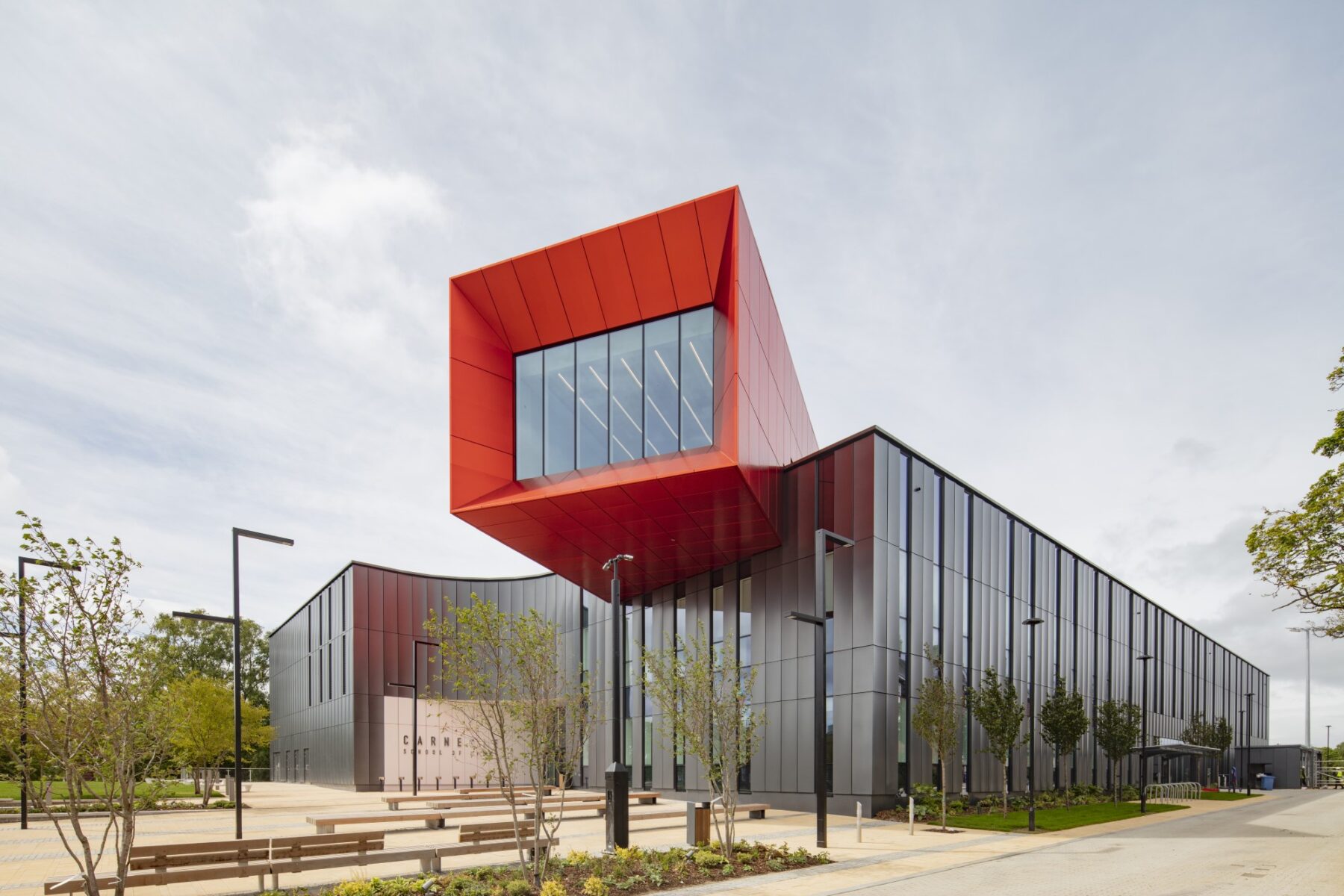 Feature
Education
Don't take our word for it. UNESCO (the United Nations Educational, Scientific and Cultural Organization) say that "cities are key centres of thought and action when it comes to education and learning about sustainable development."
Education is at the heart of meeting the challenges of people's daily lives, which is great news… as Leeds has it all!

A city for education

Leeds is an excellent city to live in and study. An impressive 75% of primary and secondary schools in Leeds have an Outstanding or Good Ofsted status.
The city and its suburbs offer a wealth of pre-school options and activities, primary, secondary, private, higher education, and adult learning options.
Leeds has a whopping 256 primary schools, 64 secondary schools, and 46 institutions for 16-18-year-olds. It attracts lots of international students to its world-renowned universities.
Student lifestyle, nightlife, and experience are second to none; Leeds regularly tops the charts as a top UK student destination.
Roots in learning
Education has long been at the heart of Leeds. The city's growth as a major centre for wool trading by the 18th century led to the arrival of learning for all.
Leeds University first opened its doors in 1908 with an official visit by King Edward VII.
Like most cities, the Industrial Revolution saw a boom in engineering, manufacturing, and exporting (via the Leeds and Liverpool Canal). This helped to shape training across different sectors.
During the Victorian era Leeds gained Mechanics Institutes, set up to provide night-schooling for working men, and public libraries to improve the lives of everyone during their free time. The first institution of its kind anyway in the country.
Fast forward to today. Finance, business, manufacturing, engineering, retail, leisure, construction, and the creative and digital industries all feed into a diverse local economy and education offer.

Schools and colleges
Over 192,000 young people aged 19 and under live in Leeds. That means the demand for primary school places in Leeds has recently hit a 15-year peak, with an estimated 10,500 new starters each year.
The city is home to a number of religious schools too, representative of Christian, Catholic, Muslim, Sikh, Jewish, Hindu, and Buddhist communities here.
In the 2000s, Leeds benefitted from a £260m government initiative to transform secondary schools into high achieving, inclusive institutions.
Further education in Leeds today is offered by the likes of Elliott Hudson College, Leeds City College (formed by a merger in 2009) and the largest single FE college in the UK, Leeds College of Building, and Notre Dame Catholic Sixth Form College.
Independent schools
The oldest and largest private school in Leeds is The Grammar School at Leeds. Its reputation is exceptional with The Sunday Times calling it the top Northern Independent Secondary School in the country.
The school came into being in 2005 following the merger of Leeds Grammar School, established back in 1552, and Leeds Girls' High School, established in 1876.
Other independent schools in Leeds include faith schools serving the Jewish and Muslim communities, and top names such as:
Fulneck School (Pudsey),
Gateways School (Harewood),
Moorlands School (Weetwood Lane),
Richmond House School (Otley Road),
and The Frobelian School (Horsforth).
Universities
Leeds DOES higher education! It boasts five top universities: Leeds University, Leeds Beckett University, Leeds Trinity University, Leeds Arts University, and Leeds Conservatoire (formerly Leeds College of Music which changed its name and status in August 2020).
Over 60,000 students from all over the world come to Leeds every year to study, which is said to have the fourth largest student population in the UK.
Leeds University is consistently ranked as a top 15 university in the UK and in the top 100 universities worldwide. It is one of the largest higher education institutions in the UK, renowned globally for the quality of its teaching and research.
Leeds Arts University is the only specialist arts university in the North of England. Plenty of other educational establishments offer higher education courses too, including colleges such as Leeds City College and Leeds College of Music.
Universities in Leeds have attracted top academics over the years including Sir William Henry Bragg, Nobel Prize-winning physicist (1909-1915), Dame Lynne Brindley, Chief Executive of the British Library (1997-2000), and even the writer J.R.R. Tolkien (1920-1925).
Leeds alumni
Over the years, universities in Leeds have churned out a wealth of alumni who have gone onto great things as a result of the education they received here. We're proud to have taught the likes of:
Sir Keir Starmer (Shadow Secretary of State),
Barbara Hepworth (Sculptor),
Damien Hirst (Artists),
Jack Straw (former Home Secretary),
Andy Kershaw (DJ and Broadcaster),
Nicholas Witchell (BBC Royal Correspondent),
Alan Yentob (BBC Creative Director),
Alistair McGowan (Actor and Impressionist),
Kay Mellor (Actress),
Piers Sellers (NASA Astronaut),
Alistair Brownlee (Olympian),
Chris Pine (Hollywood Actor – studding on a year abroad in the UK),
Marc Almond (Singer-Songwriter),
Kevin Sinfield (Rugby League Player),
Henry Moore (Sculptor),
Gervase Phinn (Author and Broadcaster),
and Ricky Wilson (Singer, Kaiser Chiefs)
… and that's before we even get to past students at our colleges and schools!!
---
Newsletter
If you'd like to be kept in the know just enter your email address below.