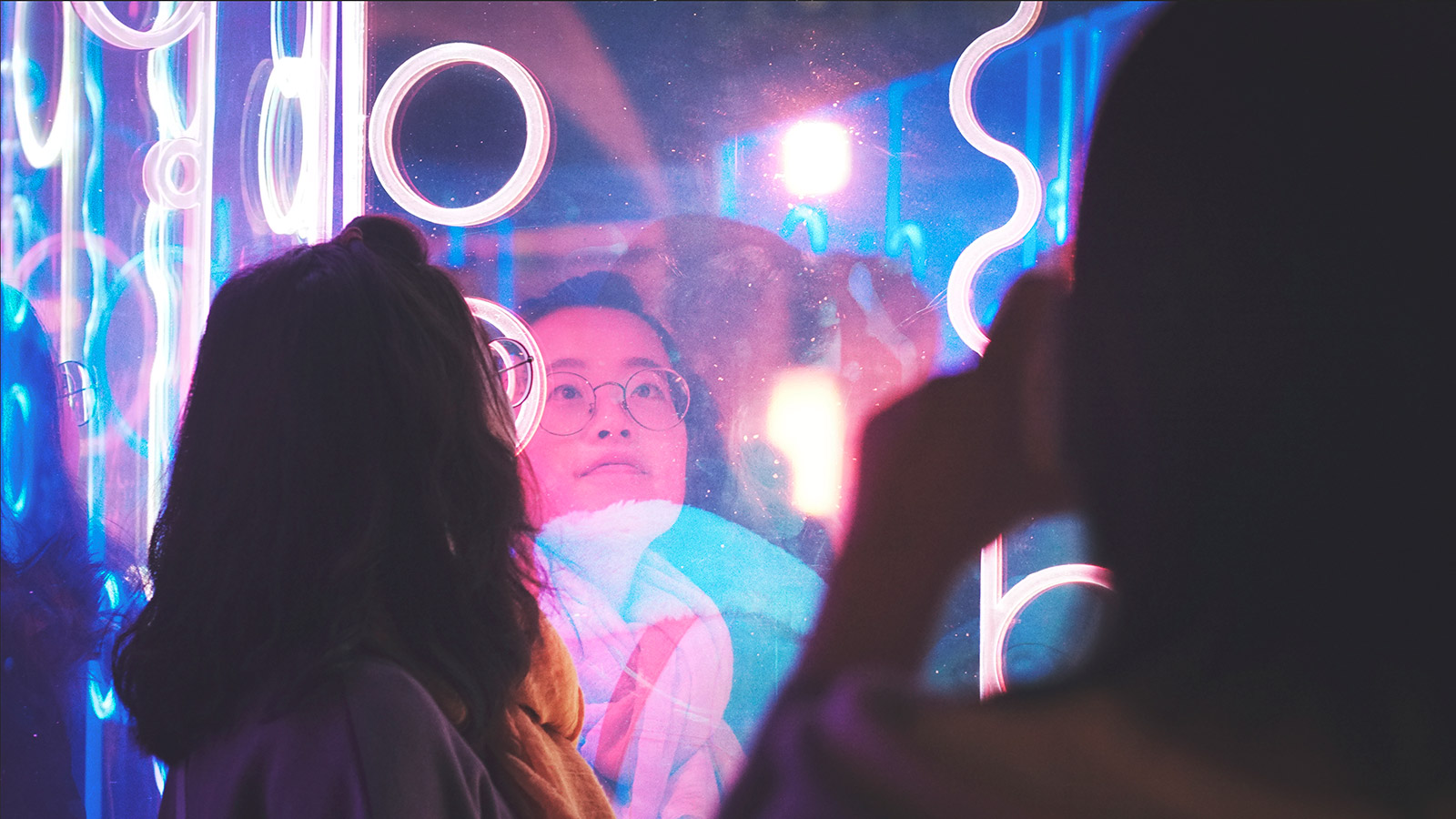 City Event
Light Night
A sparkling display of wonder in the city
The fantastical sights of Light Night illuminate Leeds every October.
The cultural event first occurred in 2005 as part of the launch of the region-wide 'Illuminate Cultural Festival' and is based on the European 'Nuit Blanche,' founded in Paris in 2002.
Light Night Leeds is now one of the UK's largest annual arts and light festivals. Every year, the city centre is transformed at dusk by spectacular light projections, interactive artworks and captivating performances by local, national and international artists.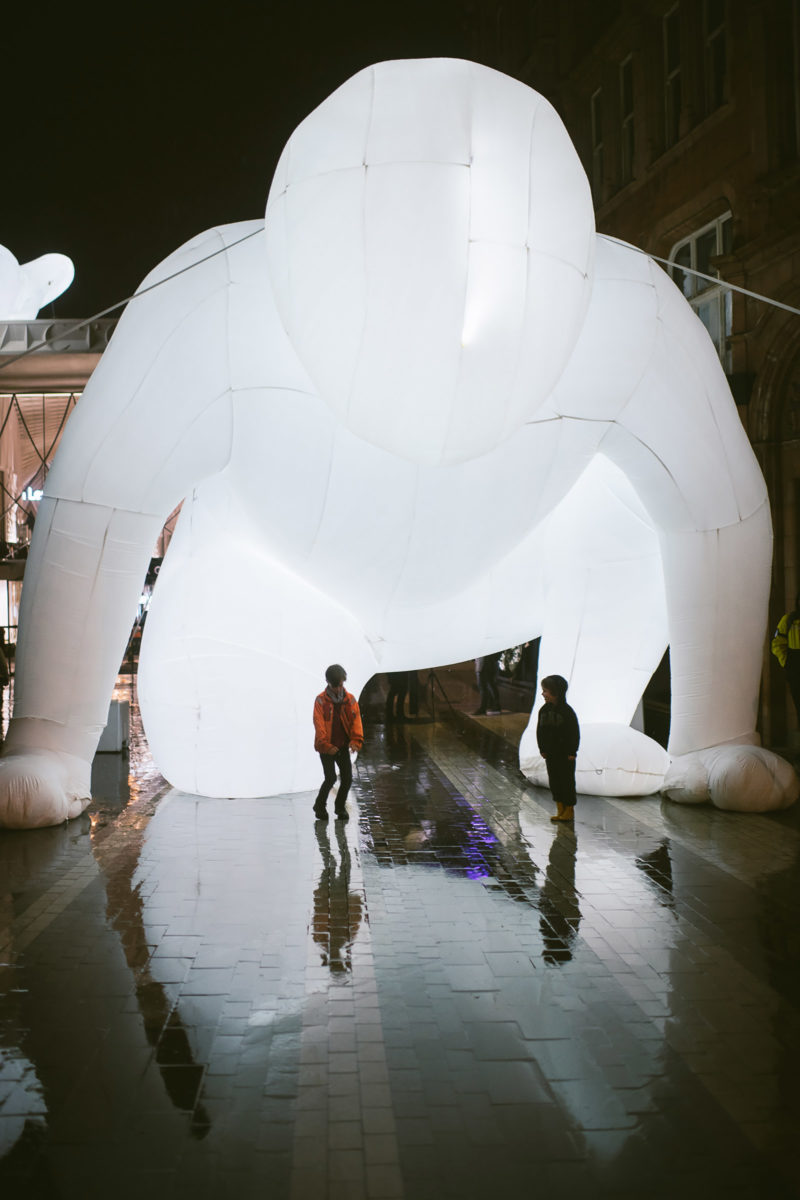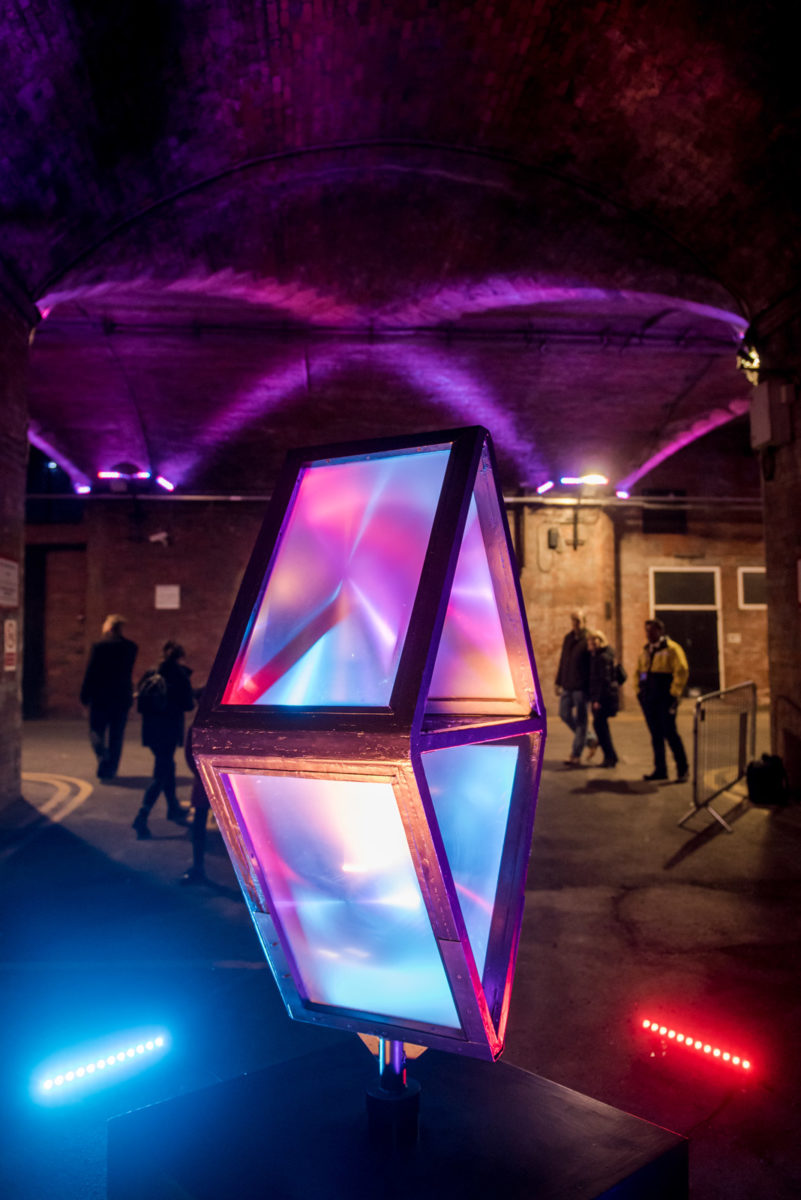 The annual free multi-arts and light event has grown massively and now attracts a wide audience of local, national and international visitors (over 80,000!) over the course of two nights.
"

From large-scale light projections and interactive installations, to music, dance and street performances, there is always something for everyone!"
In its first incarnation, performances included a string quartet playing at the top of the Town Hall clocktower, a tour around a pitch-black church with a torch and a sinister audio-guide, and even a treasure hunt from the Institute for Crazy Dancing.
The hunt involved 200 audience members being led across the city and becoming a show in their own right – collecting white boiler suits and umbrellas en route and dancing up and down Briggate with three shire horses, an ice cream van, and the bagpipes of Leeds Pipe Band!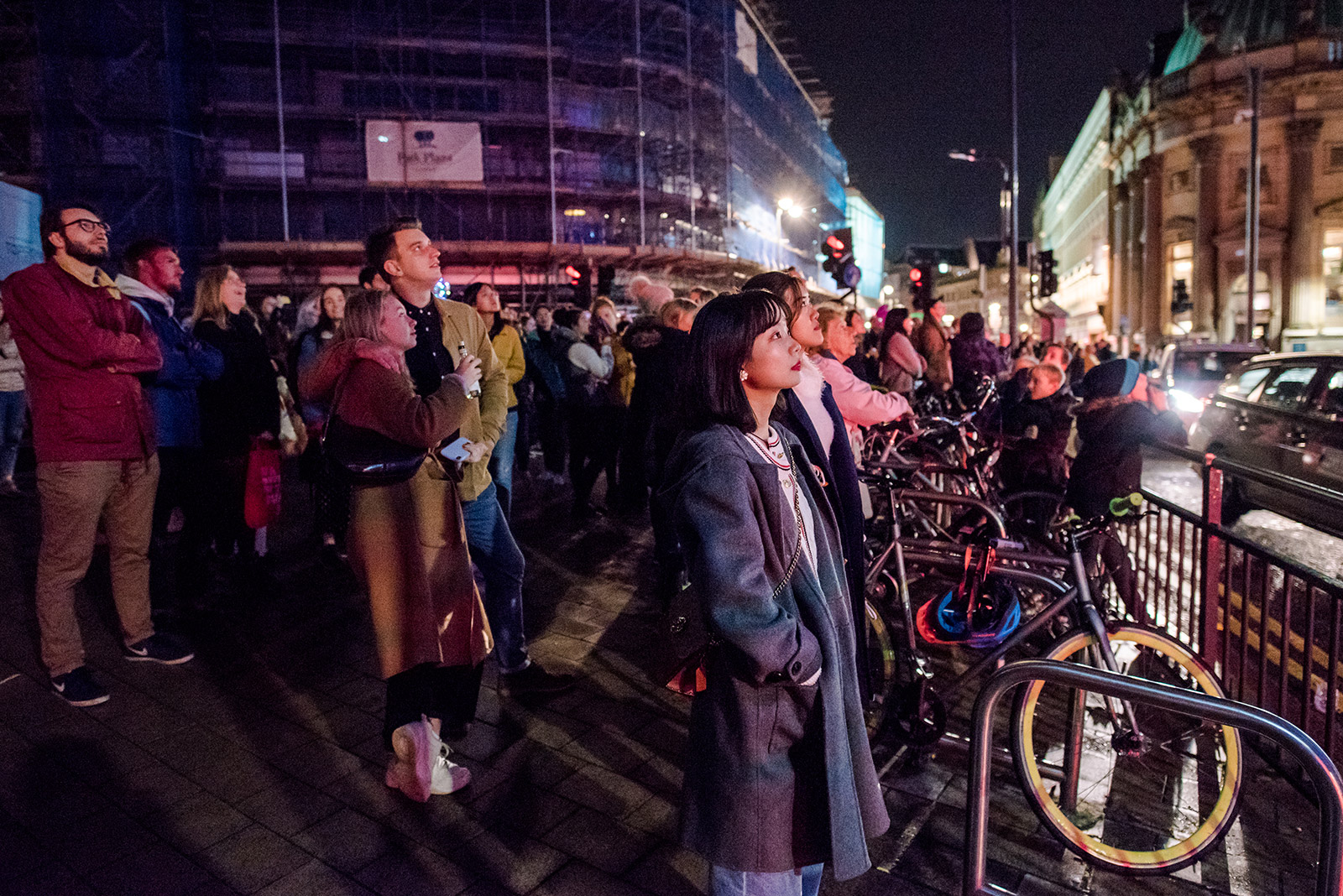 In more recent years, the festival has enjoyed performances by Leeds West Indian Carnival, optical illusions, and even high-wire performances in Trinity Leeds shopping centre.
The mesmerising 'Museum of the Moon' at Leeds Dock (a magically suspended moon which cast blue light over water) still gets talked about today. Likewise, crowds were transfixed by audio-visual building projections seen across the front of Leeds Civic Hall (exploring the history of Leeds) and on the façade of The Queens Hotel.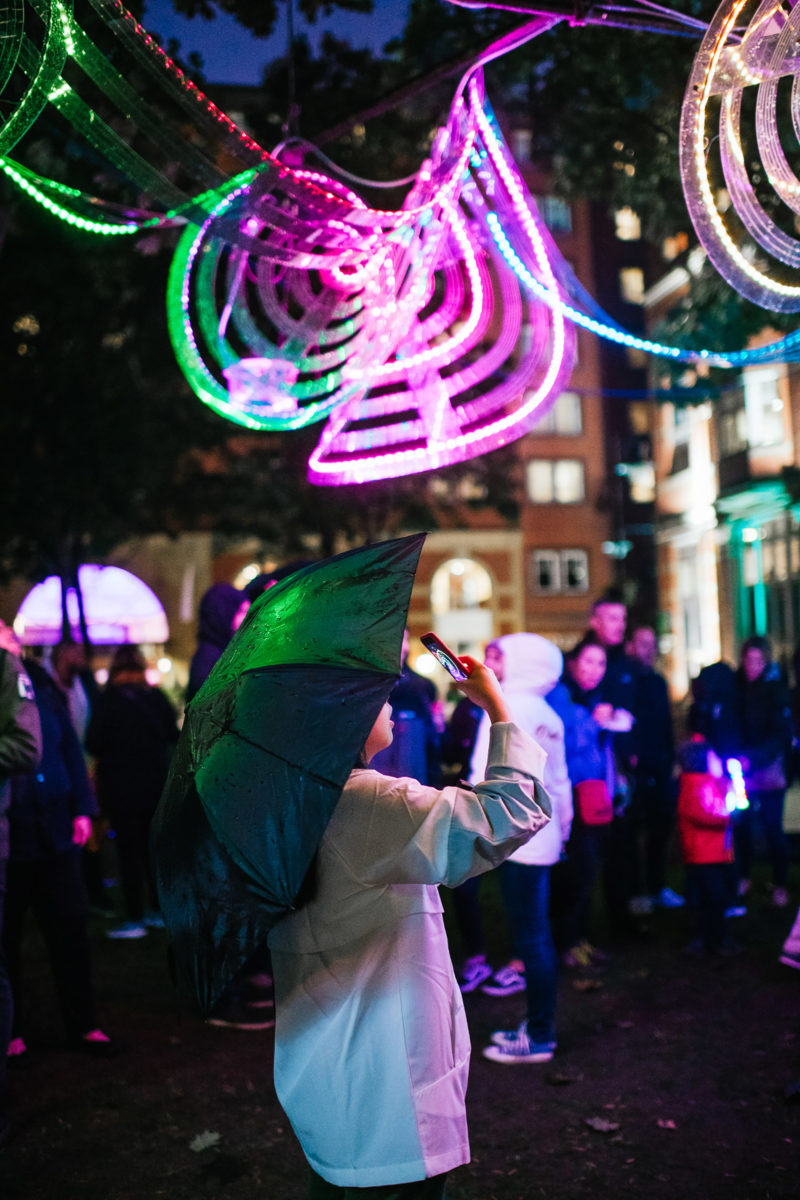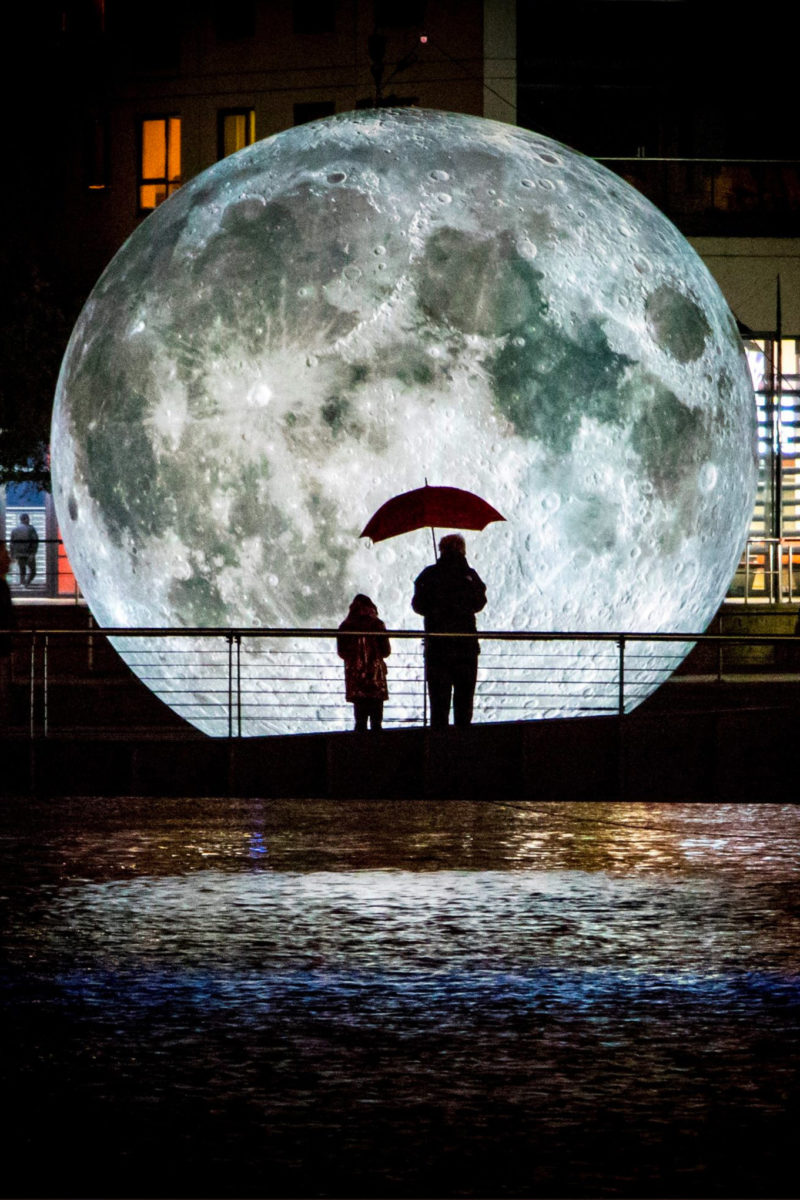 In 2019, visitors could discover over 60 arts events across eleven zones in the city centre with activities and displays using the theme of Mind, Body, and Spirit as inspiration. The festival kicked off with a vibrant illuminated parade all about our dreams and imagination.
Organised by Leeds City Council in association with LeedsBID and supported by Arts Council England, attendees at the festival continue to be enthralled by the spectacle. Here's looking forward to an even bigger and better festival in 2021!
---
Newsletter
If you'd like to be kept in the know just enter your email address below.