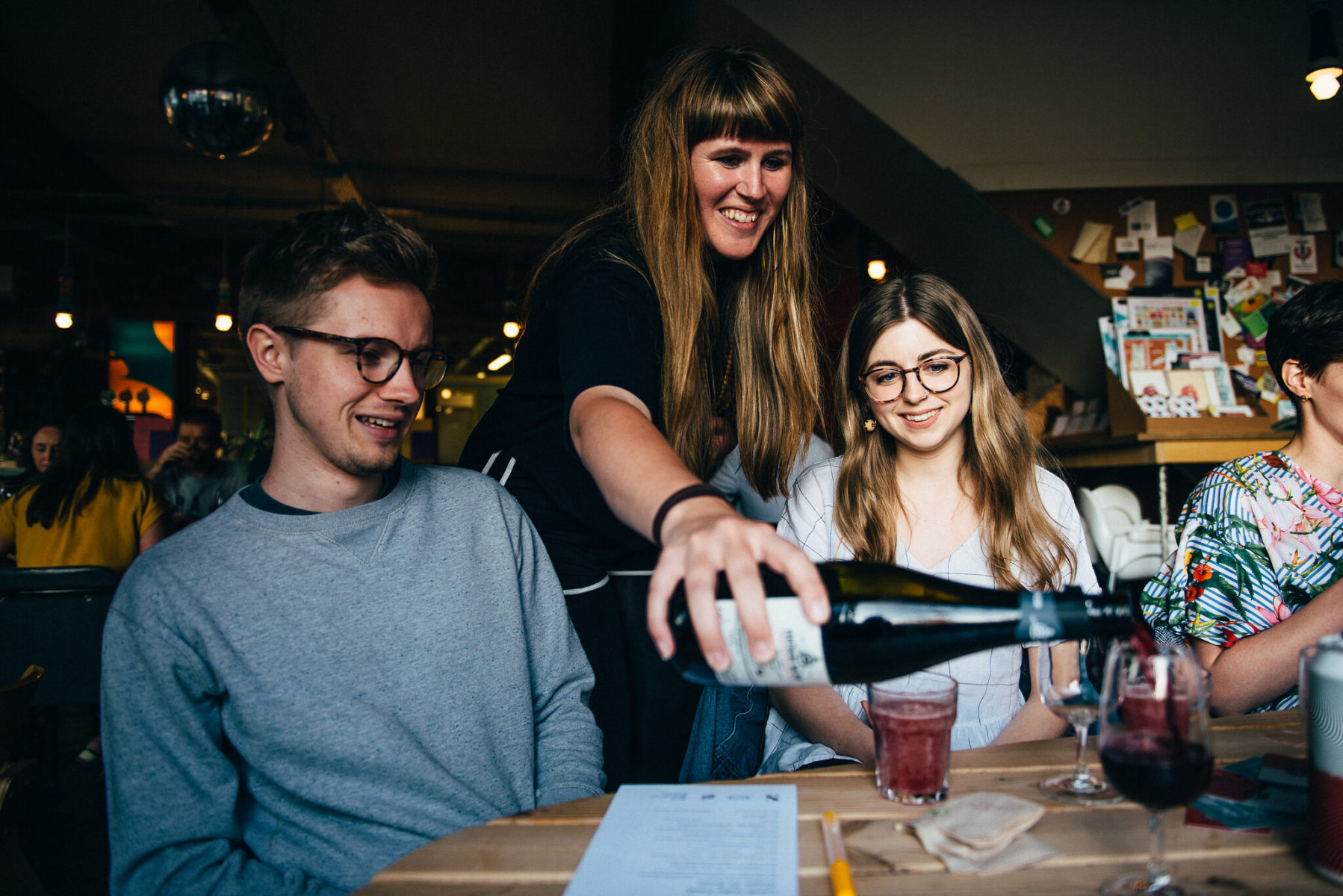 Article
Where to find Natural Wines in Leeds
Natural wines are having a 'moment' - and it's no surprise, as low-intervention, natural and biodynamic wines can offer completely different (and unique) taste profiles as well as containing less chemicals. We don't know if those 'added sulphites' truly are the source of our hangovers, but we're very happy to test out the theory by trying out some naturals!
Latitude
Latitude are a wine and liquor importers. You'll find Latitude in the railway arches on The Calls. Experts in all sorts of exciting wine and spirit imports (not only the natural and low-intervention varieties), Latitude are the place to go if you have a question which needs answering. These guys know their wine - and what's more, they stock some truly exciting and unusual varieties, and at all different price points too.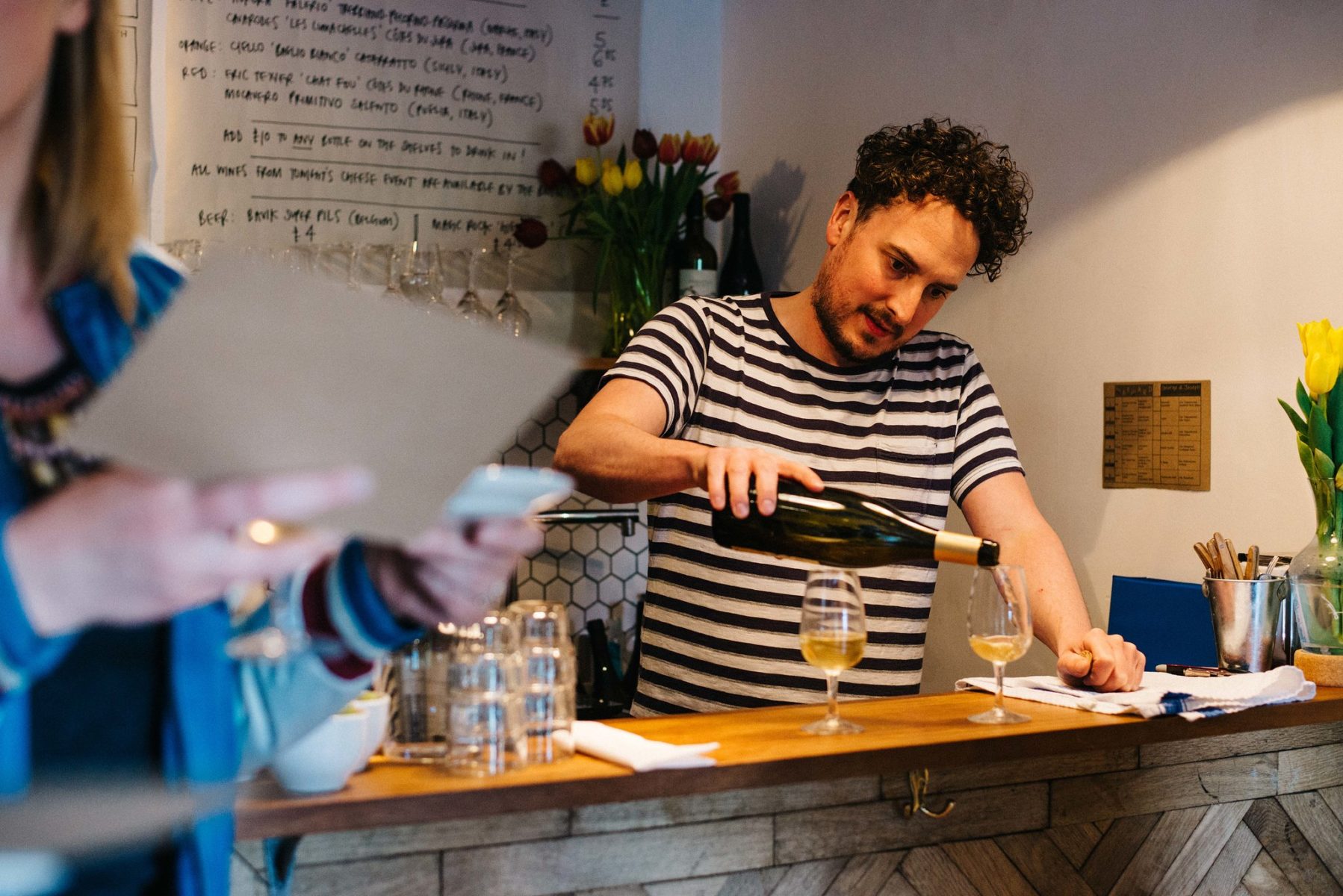 Wayward Wines
Wayward Wines was brought to Leeds by the ex-wine expert of great Leeds restaurant, The Reliance. Once he left The Reliance he founded his own business in Wayward Wines, which focuses on varieties of low-intervention, biodynamic and organic wines. Whether you are a natural wine aficionado or are just becoming aware of 'orange' varieties, Steve's font of knowledge is a great place to start. Wayward have a shop in Chapel Allerton, but also have an online shop which can deliver your wines to your door.
Once Upon a Vine
A shop-come-bar in Horsforth, Once Upon a Vine is a great spot to pick up a special bottle (as well as offering you the option to 'drink in' with a plate of charcuterie, too!) They have plenty of wines from all over the world, but went through a list of more than a hundred natural wines to whittle down to a selection they consider the best. Having specialised in wine whilst working at Majestic and then Ham and Friends, the owner Simon thought it was time to go it alone in 2018, so set up this neighbourhood gem. As his wife is Yorkshire Wine School's Laura, wine is definitely a bit of a family interest! You'll get friendliness and expertise at this Horsforth passion project.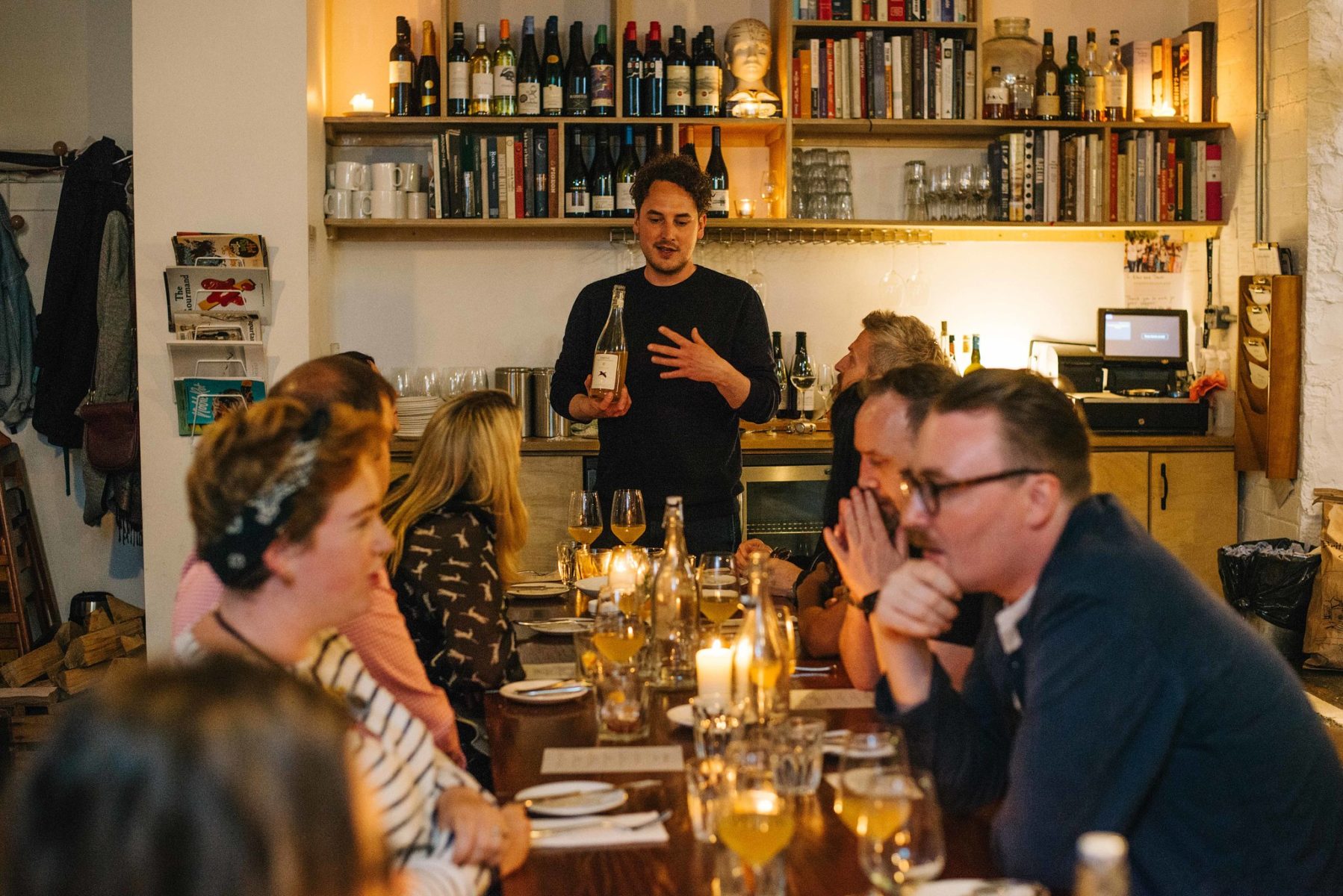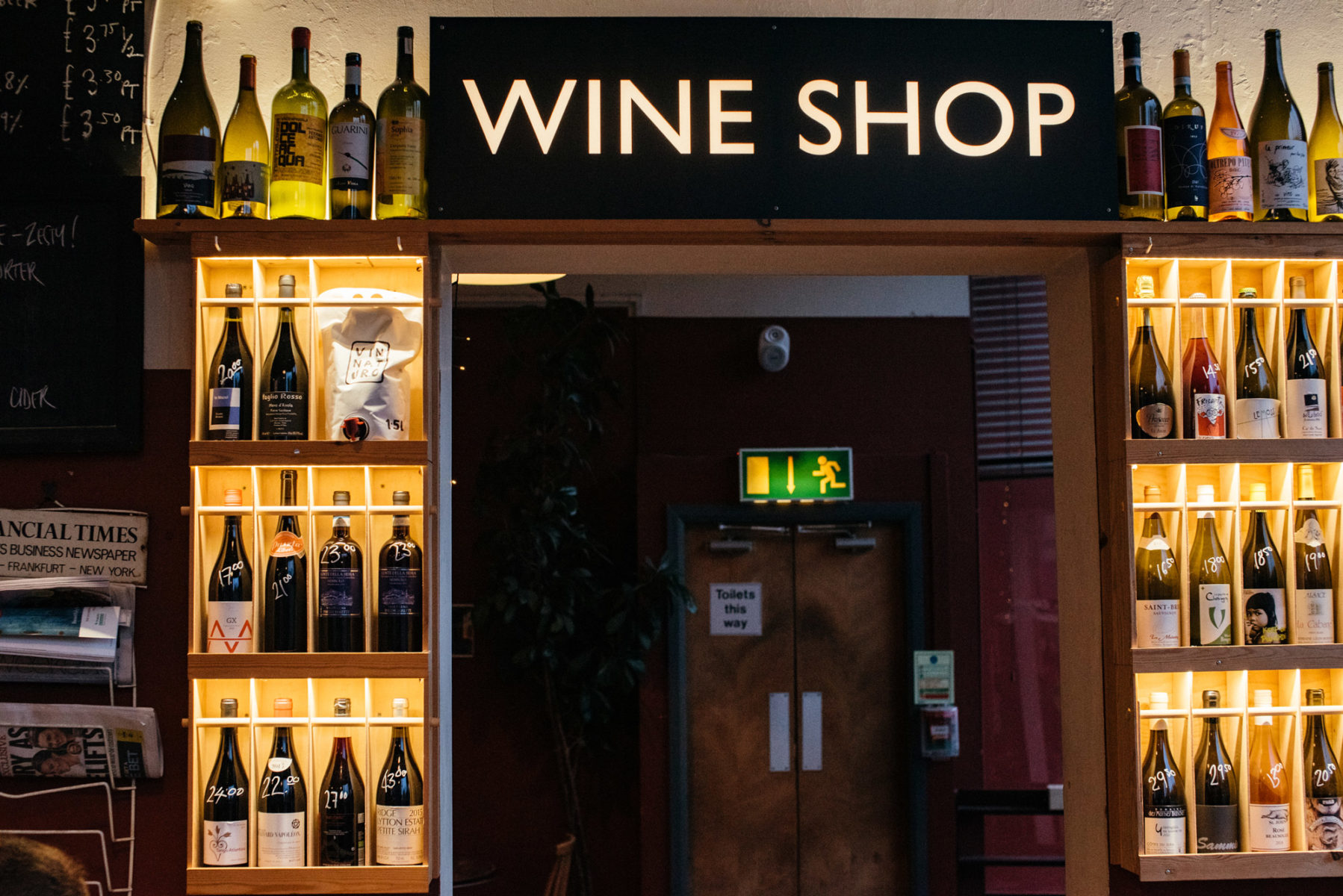 The Reliance
Unsurprisingly, The Reliance are pros at natural wine, mostly due to the expert input of Steve (of Wayward Wines)! Luckily enough, natural wines go brilliantly with The Reliance's simple British bistro-style menu, which prizes provenance and quality across the board. And you're not talking 'one organic bottle' on the menu, here - these wines are all unusual, mostly natural, and some imported exclusively for Wayward. There's even an Orange/Skin-Contact subheader with your whites, reds and rosés, here. The Reliance famously cure their own charcuterie; you really can't say fairer than a glass of a nice, natural wine and a plate of cheeses and cured in-house meats.
The Owl
Recently opened The Owl, in Kirkgate Market, brings a fine dining-inspired gastropub to the market's halls for the first time. From the minds behind highly-lauded Leeds fine dining establishment HOME, The Owl focuses on game and fish (it's fittingly located on Fish & Game Row in the market), and serves up brilliant wines by the glass. There'll be some wines with all sorts of different histories here, but Liz serves up Orange, British, and natural wines across the menu - choosing the best vintners and vineyards, rather than by labels like 'natural'', to match her menu.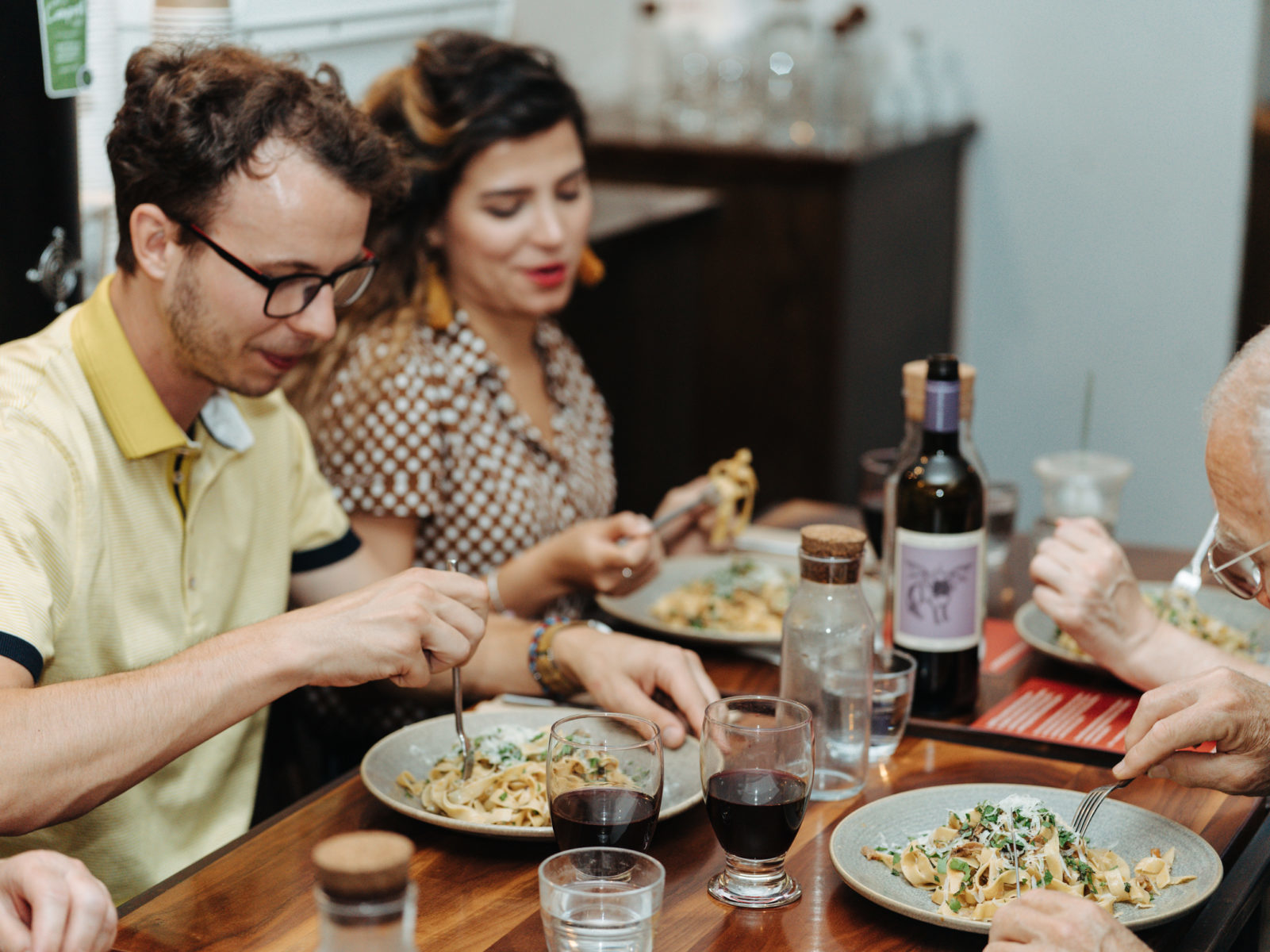 Sarto
New homemade pasta restaurant Sarto opened this autumn, just south of the bus station, in Munro House. Its simple menu is full of well-considered and refined ingredients, and the wine list is just as well thought-through, once again using Leeds' favourite winos (sommelier? Wino? Potato potahto, we say) Latitude and Wayward to source some exciting and gluggable options. The wine menu changes frequently (the food does too!) but you know there's going to be a natural white or orange perfect to pair with our current favourite 'gnocchi on jerusalem artichoke puree with chervil', and a bodied red to go with the 'lamb neck ragu with mint'.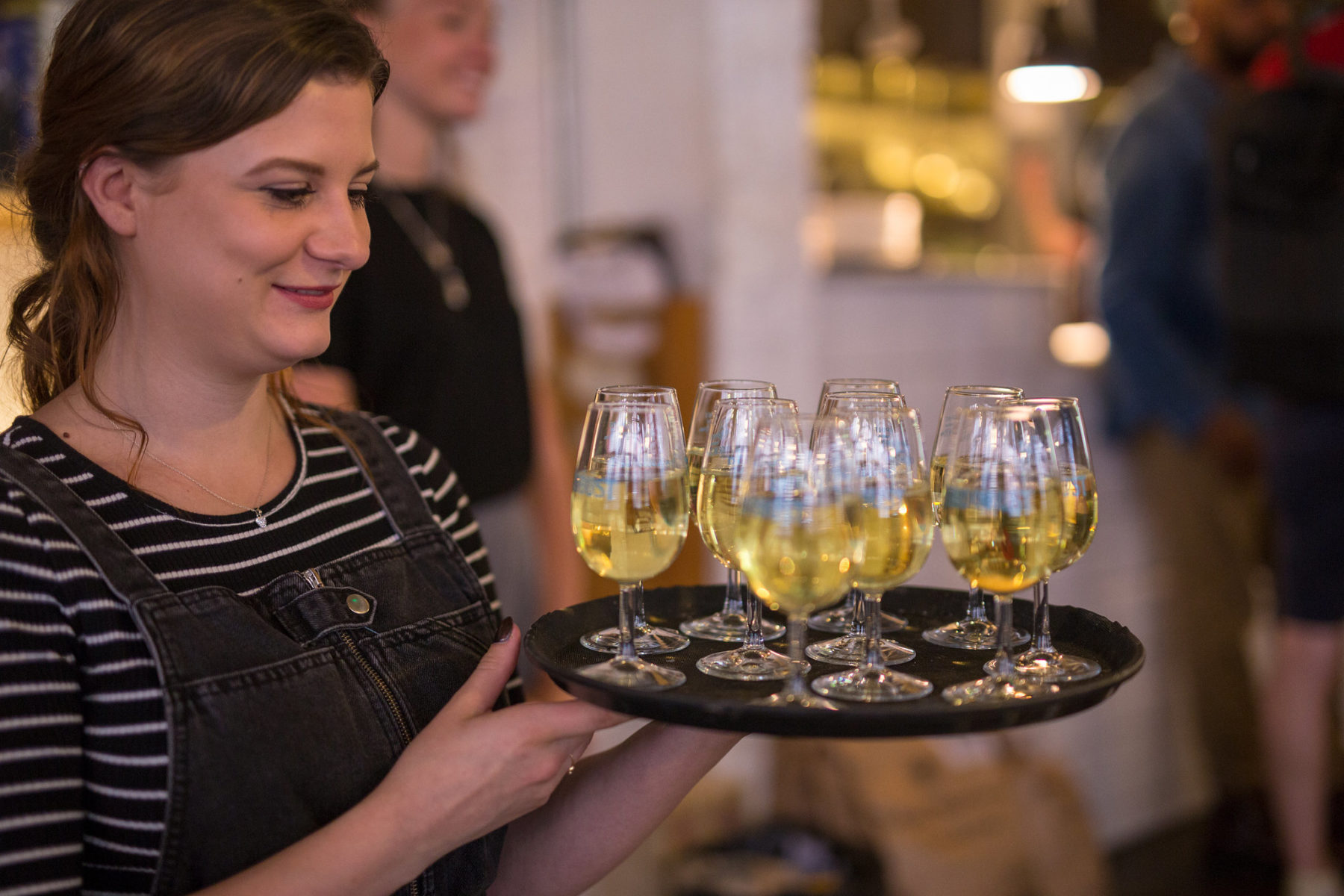 Ox Club
Ox Club looks set to reclaim its spot as one of Leeds' favourite indie food spots after its recent relaunch. They reopened with an impressive new menu, and one where the Prix Fixe is a complete steal (no dulled-down, cheapo options here). Think 'Venison Tartare, Redcurrant, Hazelnuts', 'Grilled Duck Heart, Offal ragout, charred Chicory' and 'Chinese BBQ Pigeon, Barley, Golden Beetroot'. Our mouths are already watering. As well as an amazing menu (inspired by its solid fuel grill), Ox Club has a wine list which includes an organic wine in each category - an Austrian Grüner Veltliner, a Puglian Primitivo and a Picpoul de Pinet (Grenache/Syrah) Rosé.
---
Newsletter
If you'd like to be kept in the know just enter your email address below.