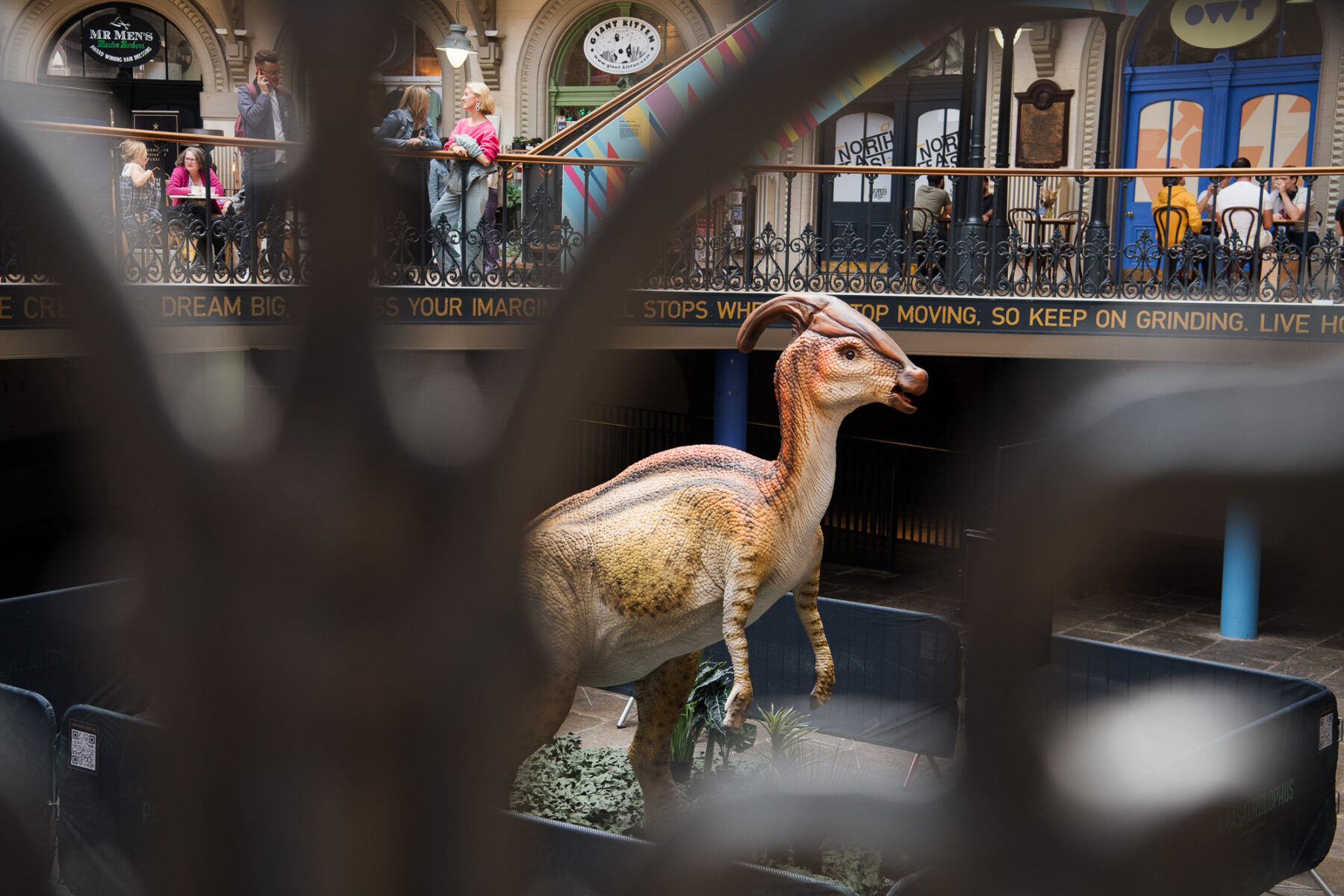 Article
Welcome to Leeds August 2022
Baryonyx move to George St
You may have seen the dinosaurs moving into place this week and yes, they do look mega. The much anticipated Leeds Jurassic trail is finally here and will be free to access across the city until 4 September 2022. For trail sites and dino stats see www.leedsjurassictrail.co.uk. 1 Aug is Yorkshire Day which will see another first for God's Own County's day of celebration. The animatronic Baryonyx will move from its usual home in Leeds Kirkgate Market for one day only to a spot in the outdoor market near George Street, before heading back to the market for the rest of the summer. 
George Street, LS2 7HY | 1 August
Black Uhuru at Brudenell Social Club
Despite going through numerous lead singers and musicians Black Uhuru have remained one of the most recognized and prolific reggae bands for over 45 years. Derrick "Duckie" Simpson the "Gong Gong Gullie" is the founder and leader. The Group's line up is Duckie Simpson, Andrew Bees, and Elsa Green. 
The roots of Black Uhuru were formed in Kingston Jamaica's Waterhouse district also known as "Firehouse" in the early 60′s. Though considered to be one of Jamaica's toughest neighbourhoods, it's home to several other reggae singers and musicians. It was where Duckie Simpson grew up and learned to sing from boyhood friends Winston "Pipe" Matthews and Lloyd "Bread" McDonald of Wailing Souls and Bob Marley. He recorded four tracks with Wailing Souls before forming his own group.
33 Queen's Rd, Burley, LS6 1NY | 2 Aug 2022, 7.30pm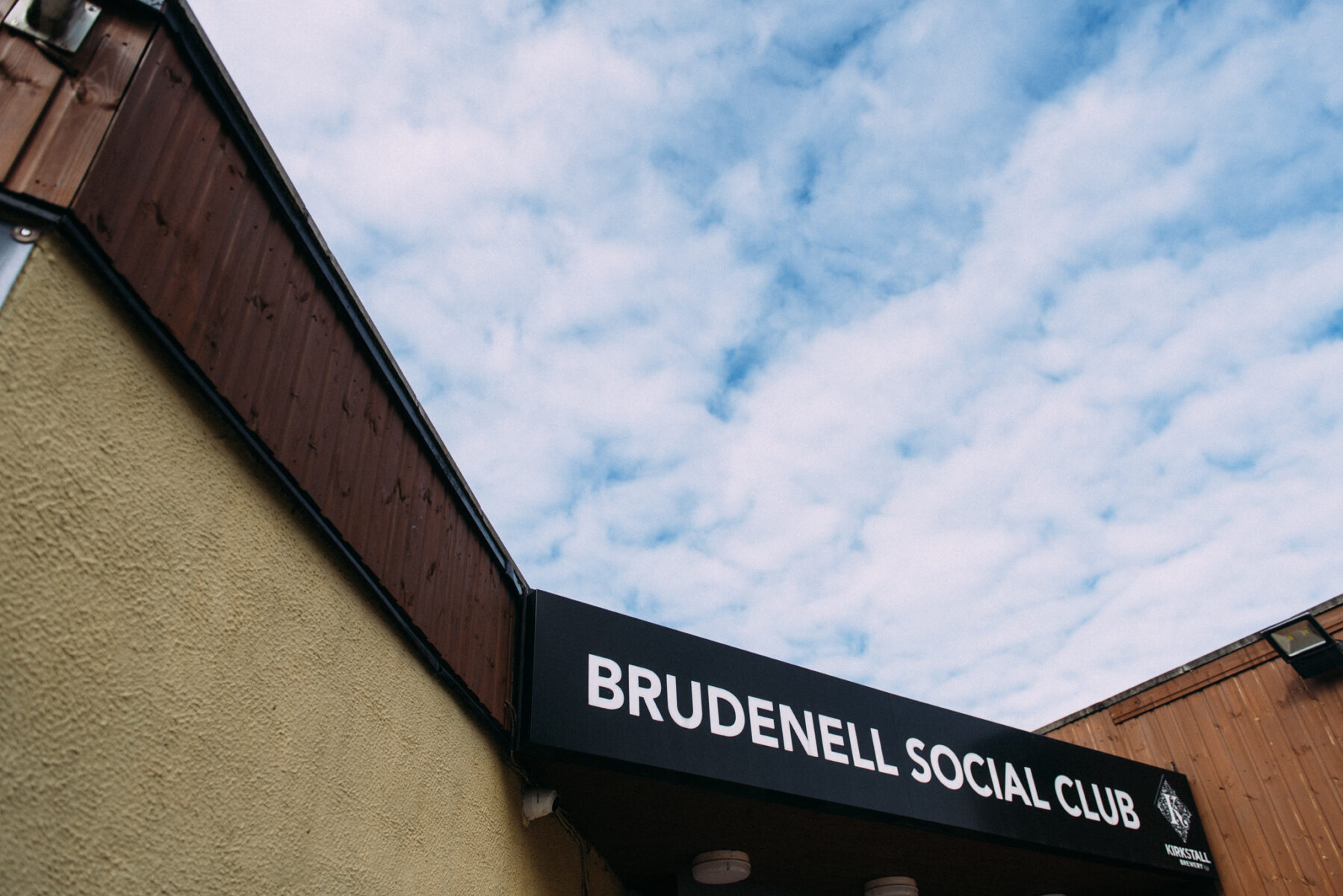 Alive & Kicking Theatre Company at Leeds City Museum
Step into Leeds City Museum for a theatre workshop experience like no other… On 3 August Alive & Kicking Theatre Company will be taking up residence for a special theatre workshop in 'The Museum of Untold Stories'. 
Aladdin had his lamp, Bilbo had a magic ring, Doctor Who wields her sonic screwdriver… All of these objects have a story, but Leeds has a museum full of objects that have lost their own stories!
Children and families are invited to discover objects lost in time and create brand new stories for them. They will become the heroes of their own imaginations and the authors of exciting tales, writers of epic narratives!
Suitable for children aged 5 – 12 and their parents/carers. Each session is approx. 1-1.5 hours. Children must be accompanied by an adult. This is a popular event and booking is essential to secure a spot. Please book your place by emailing [email protected]
Millennium Square, LS2 8BH | 3 Aug , 10.15am  & 1pm | Free entry – booking essential

Jungle at Millennium Square
Mercury nominated, British producer duo, Jungle, will be bringing their creative talent to Leeds for a special outdoor concert as part of their Summer 2022 UK tour.
2021 heralded a new era for Jungle – the duo spent the past year locked in a studio and emerged, delivering a brand-new album 'Loving In Stereo', for the first time featuring other vocalists including Tamil-Swiss Priya Ragu and US rapper Bas.
In their career to date, Jungle have gone from selling-out London's 10,000 capacity Alexandra Palace to filling the Hollywood Palladium some 9,000 kilometres from home. They've performed multiple continents, headlining shows from Sydney to Moscow, while also winning new fans at festivals such as Coachella, Bonnaroo and Lollapalooza.
Millennium Square, LS2 8BH | 4 Aug, 6.30pm
National Theatre: Prima Facie Screening at City Varieties
Jodie Comer (Killing Eve) makes her West End debut in the UK premiere of Suzie Miller's award-winning play.
Tessa is a young, brilliant barrister. She has worked her way up from working class origins to be at the top of her game; defending; cross examining and winning. An unexpected event forces her to confront the lines where the patriarchal power of the law, burden of proof and morals diverge.
Prima Facie takes us to the heart of where emotion and experience collide with the rules of the game.
Justin Martin directs this solo tour de force, captured live from the intimate Harold Pinter Theatre in London's West End.
City Varieties Music Hall | 04 Aug 2022 |  £15 – selling fast
Mid Week Comedy at Chow Down
Chow Down are the bringing belly laughs with the launch of Comedy Club, this month. They will be hosting some of the finest comedians on the circuit, starting 10 August. Tables on sale now and selling fast. £10 per head plus booking fee. Get yours here. See the website for lineup details.
Temple Arches, LS11 5QG |10 Aug, 6pm
Popworld Festival at Millennium Square
The Popworld Festival lands in Millennium Square for a huge event on Saturday 6th August 2022. 
Expect all the things you love about Popworld along with a BIG line up of Pop Superstars including Peter Andre, S Club, Fatman Scoop, 5ive and Whigfield. You won't want to miss what is guaranteed to be a dream come true for all pop music fans! This is the first ever Popworld Festival and it promises an incredible day of pop tunes and singalong favourites!
You can get your tickets here.
Millennium Square, LS2 8BH | 6 Aug
Leeds Pride
After a two-year hiatus due to the pandemic, we are excited that Leeds Pride will be back for what will be its 17th year!
Leeds Pride starts at 12pm in Millennium Square. On the Sainsbury's Stage, the Pure Gym team will get you warmed up for a great day before 2 hours of entertainment and speakers including July Jones, Rock Choir, Surely Bassey and Night Ride.
The Parade this year will be the biggest yet with over 130 floats taking part in the Robert Payne parade on Sunday. Head along and show your support for LGBT+ community groups and their allies!
The parade sets off from Millennium Square at 2 pm, and finishes at Lower Briggate. You can watch the parade from anywhere along the route so make sure you get there early to get a good spot. 
For 6 hours from 3pm, the Manchester Airport Los Angeles Direct Stage will host a fantastic lineup of local upcoming acts, breakthrough artists and well known faces including Tulisa, Sandie Thom, Robin S and many more. 
Make sure you take the time to visit all the attractions including fairground rides, outside bars, food outlets, ice cream van and family area. There's even a Yorkshire Water bar to fill up your water bottles – remember to keep hydrated! To find out more about what's happening on the day, check out the Leeds pride website.
Millennium Square and Lower Briggate | Sun 7 Aug | 12 noon start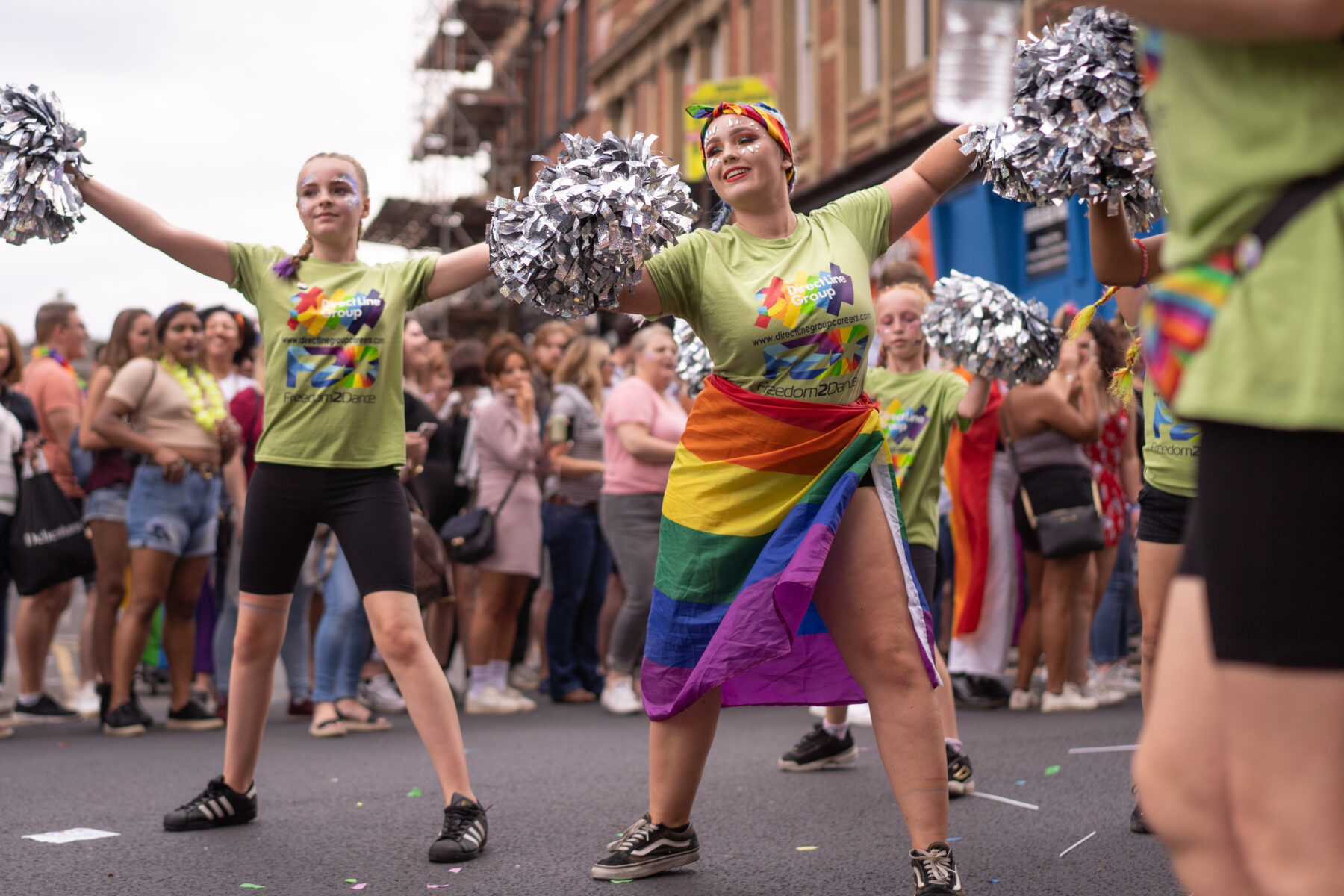 Derren Brown Showman Tour at Leeds Grand
Derren Brown returns to the stage with his brand-new live show!
The multi award-winning master of mind control and psychological illusion, Derren Brown, is at his very best on stage. His one-man shows have received wide critical acclaim and more Olivier wins and nominations than any other in history!
Fresh from his hugely successful Broadway debut, Derren returns home to the UK to launch his first brand new theatre show in five years: Showman.
The content of the show remains a closely guarded secret, but if you've seen him before, you know you're in for a powerhouse treat!
46 New Briggate, LS1 6NU
Bank Holiday Entertainment at Chow Down
Bingo Lingo kicks off the bank holiday weekend on Friday 26 August.
What is bingo Lingo? It's bingo like you've never experienced before. Take the game you know, shake all the dust out and turn it into one mad, confetti-filled, party-bingo night! You'll be sitting at a table with all of your friends playing bingo in a fast paced full club night environment to win prizes that will change your life forever… or at least until the morning. 
Expect a mixture of brilliant prizes, a lot of nonsense & weird rounds in between with two 'elderly' ladies on stage. Prepare yourself for an unrivalled experience of dance-offs, twerking, and on stage mischief. It's an unmissable night of mayhem! Get your groups in early and plan in advance.
Saturday session on 27 Aug brings a DJ set from Back to Basics' James Holroyd with Malcolm Welove and Craig Christon. 
Sundays 28 sees Soul Boutique featured at your favourite Sunday hangout. Remember, Sundays are free entry – but you'll still need to book your table.
Throughout the weekend you've got a selection of Detroit style pizza and mouthwatering steaks from resident kitchens Slice Boro and Asado Kitchen. Little Red Food Truck and Hoi Polloi will also be there that week bringing you burgers, fried chicken and Korean street food.
Temple Arches, LS11 5QG | 26 – 28 Aug, 6pm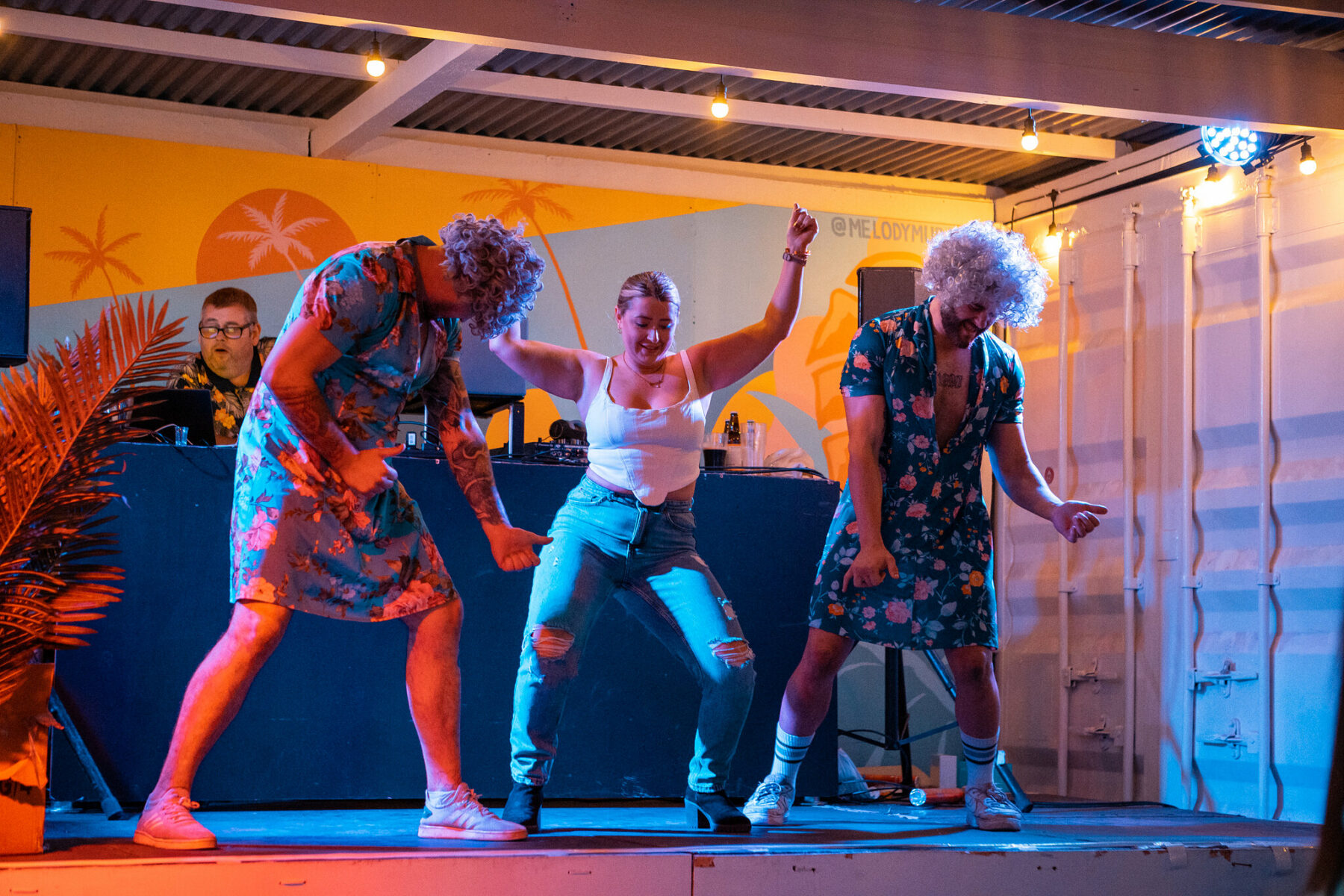 Leeds Waterfront Festival
Leeds Waterfront Festival brings the waterways alive every year by hosting a fantastic eclectic mix of music, performance, arts and fun for all the family.
This year's festival showcases the best of the city's waterfront area, with locations along Leeds' wonderful waterways. This August bank holiday, head along to Granary Wharf and have a go at kayaking, canoeing, paddleboarding, rock climbing and lots of other activities taking place including African drumming workshops led by Unbeatable Energy from 10am-2pm as well as arts & crafts and face painting.
Granary Wharf, 27 Aug, 10am – 4pm| Free entry
Bugsy Malone at Leeds Grand
A slapstick musical comedy, Bugsy Malone follows the rivalry between two half-witted street gangs in Prohibition era New York. A city full of mobsters, showgirls and dreamers. The custard pies are flying and Dandy Dan's gang has gotten the upper hand since obtaining the new-fangled 'splurge' gun. Now, Fat Sam and his bumbling buffoons are in real trouble!
Enter Bugsy Malone, a penniless one-time boxer and all-round nice guy. All Bugsy really wants to do is spend time with his new love, Blousey, but will he be able to resist seductive songstress Tallulah and stay out of trouble long enough to help Fat Sam to defend his business…?
Alan Parker's world-famous movie which launched the careers of Jodie Foster and Scott Baio, becomes a spectacular theatrical experience for the very first time on tour in this revival of the universally acclaimed Lyric Hammersmith Theatre production. Packed with instantly recognisable songs from Oscar winner Paul Williams including My Name is Tallulah, You Give a Little Love and Fat Sam's Grand Slam, Bugsy Malone is a joyously uplifting masterclass of musical comedy!
46 New Briggate, LS1 6NU | 30 Aug – 4 Sept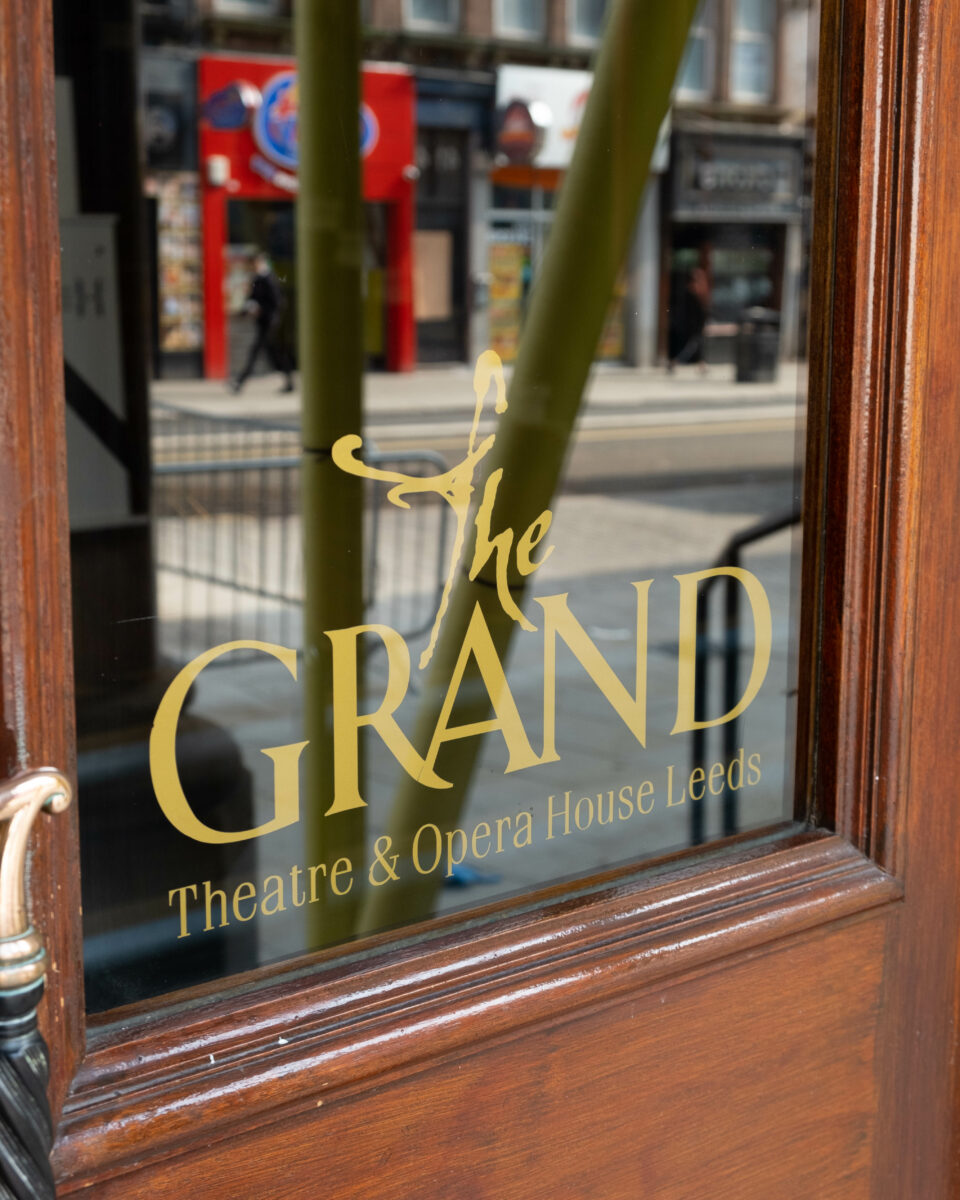 ---
Newsletter
If you'd like to be kept in the know just enter your email address below.