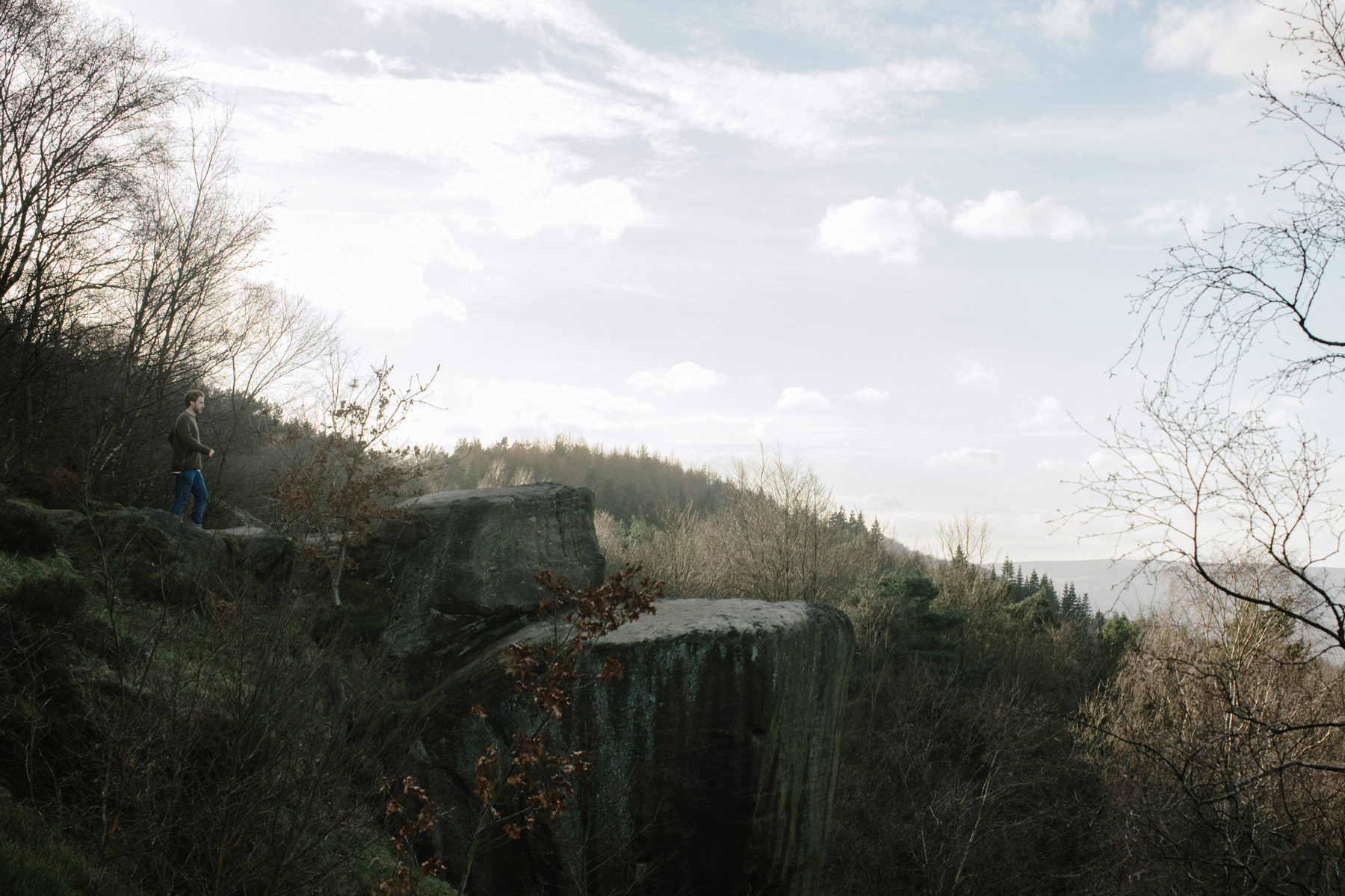 Article
One Hour from Leeds
Not only is Leeds a fab city to enjoy, but it is wonderfully placed to enable you to escape the hustle and bustle of city life with ease, as and when you like.
With great rail access as well as easy access roads for buses and cars directly into the country, there are plenty of places you can easily access within only an hour – making for perfect days out over the weekend, whether you want to walk, take in some culture, explore some local history or see some award-winning art.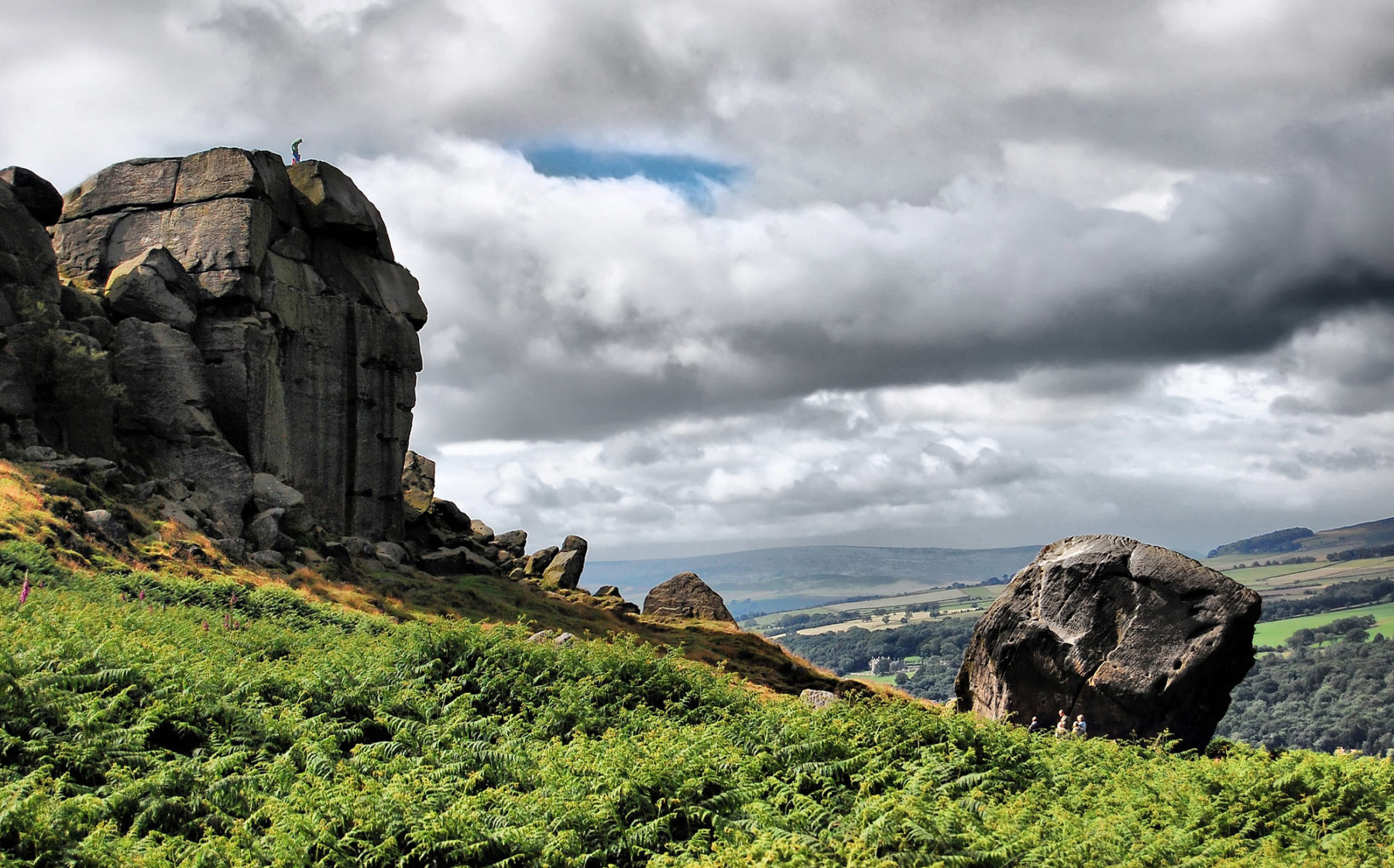 Image credit: Wikipedia
Ilkley Moor, Ilkley
Inaugurated into a famous Yorkshire song no less ("Where hast thou been since I saw thee?"), Ilkley Moor is an amazing wilderness of moorland jutting straight up from the town below. Within a 20 minute walk from the lovely town, full of plenty of cafes, restaurants and pubs (as well as shops), the Cow and Calf (tall stones resembling mother and child) mark the beginning of many of the moor's walks (and the Cow & Calf pub opposite is your nearest point for food and drink)! Ilkley Moor marks the beginning of the Dales Way - an 80 mile walk running from Ilkley to Bowness-on-Windemere in the Lake District. But even if you're not up for such a massive undertaking, Ilkley Moor has plenty of walking routes, offering a short meander through the bountiful heather or a strenuous hike across rambling moorland. There is also millstone grit rock climbing up here, making Ilkley Moor a desirable weekend trip for many.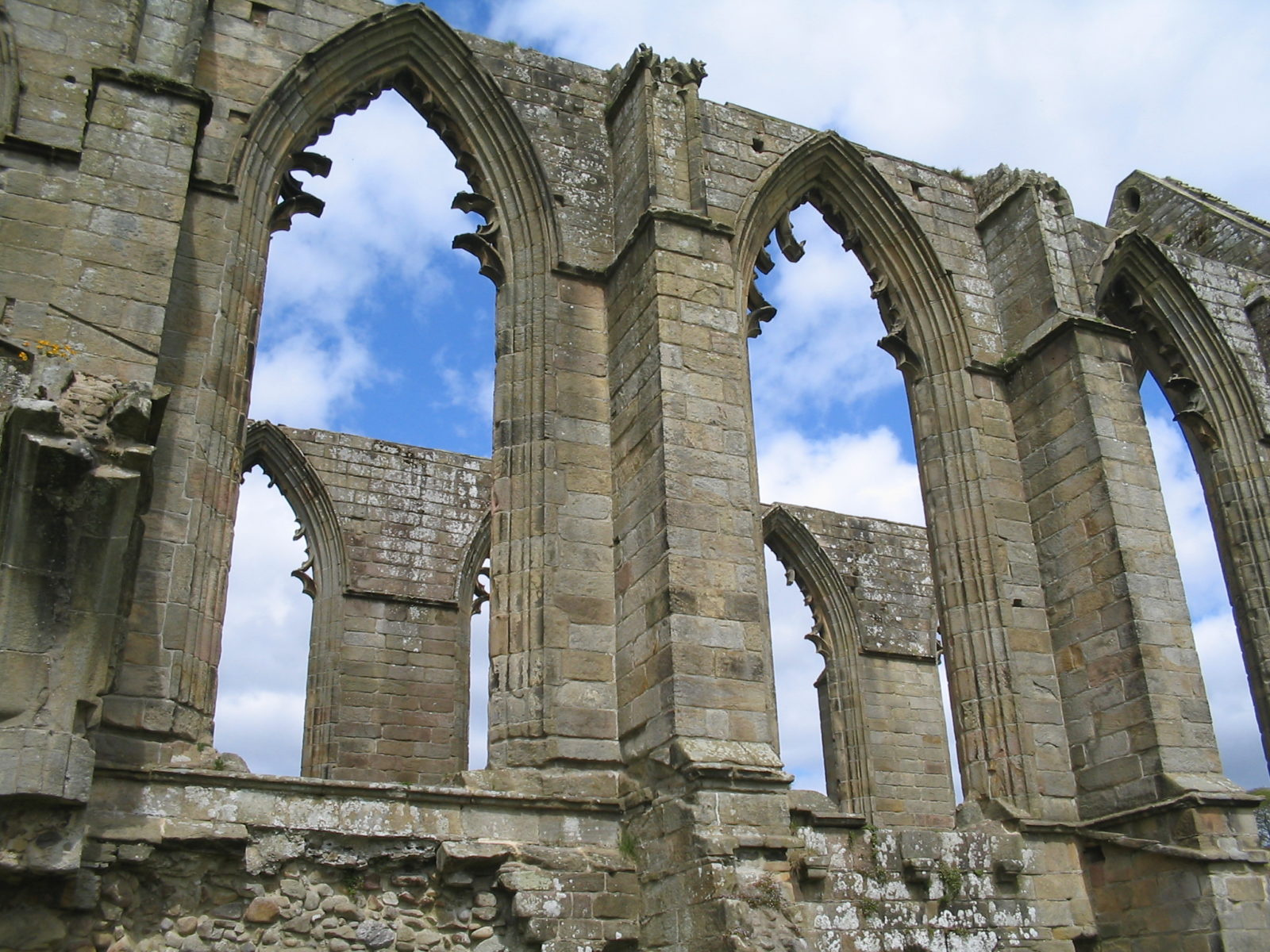 Image credit: Wikimedia Commons
Bolton Abbey
Just under an hour by road from Leeds is Bolton Abbey, a spectacular estate which offers 30,000 acres of beautiful countryside and plenty of walking routes to explore, through woodland, moorland and riverside, as well as the spectacular ruins of the Priory.

Owned by the Devonshire family since 1755, it still remains the Yorkshire seat of the 12th Duke of Devonshire. Chatsworth House, the estate which starred in The Duchess and Pride and Prejudice, is the ancestral home of the Devonshires in nearby Derbyshire.

As well as renowned restaurants, tea rooms and cafes, the estate also has a very swanky hotel The Devonshire Arms, as well as other lovely holiday cottages, if you're in the mood for a special celebration and want to extend your stay overnight! The spectacular landscapes surrounding Bolton Abbey have been captured by such wonderful artists and poets as Turner, Ruskin, Royle and Wordsworth, and they remain sublime and inspiring.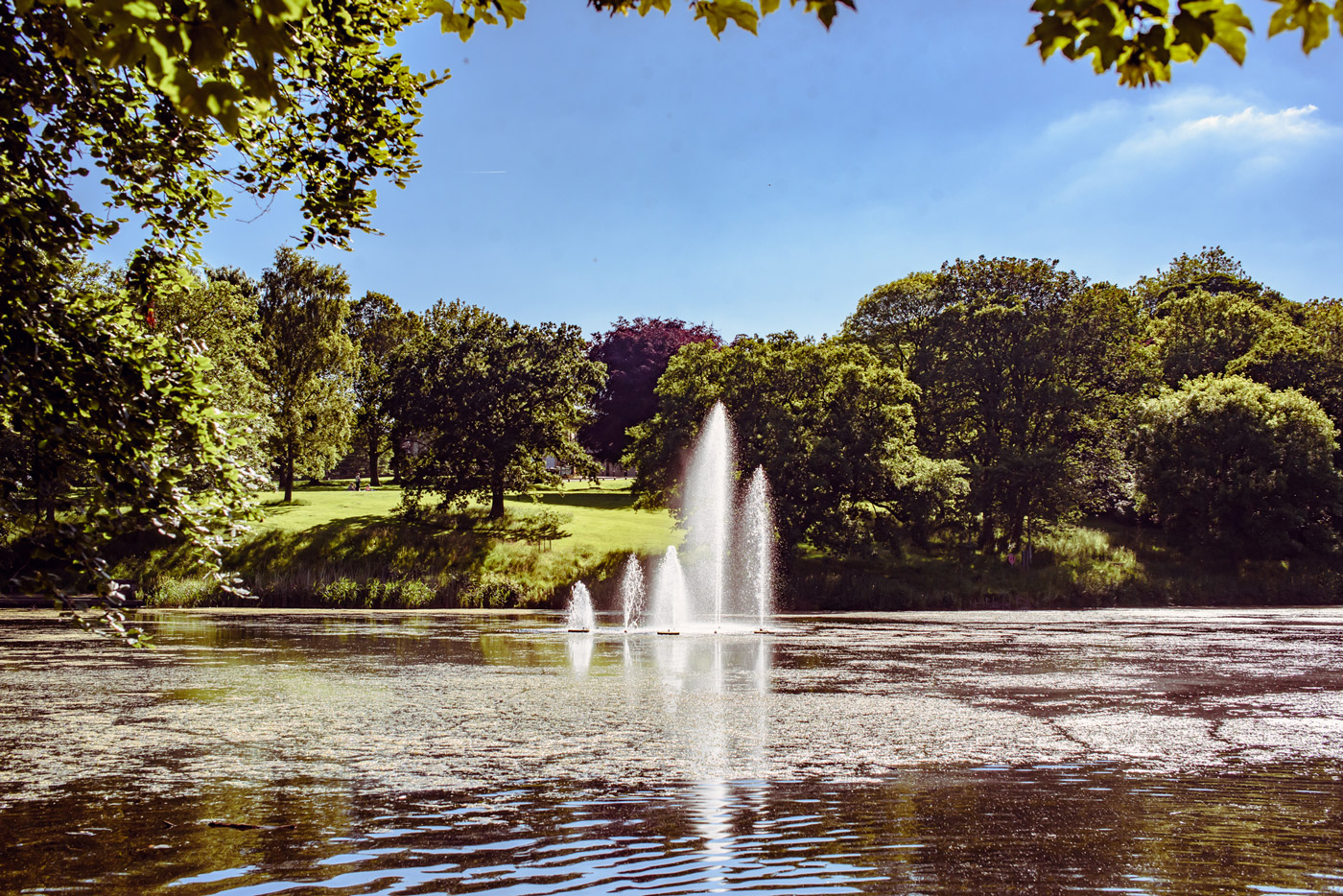 Roundhay Park
Much nearer to Leeds city centre is Roundhay Park, a 4 mile drive or bus from the city centre. This fantastic, sprawling green space is one of the biggest city green spaces in Europe, covering more than 700 acres of lake, woodland, gardens and parkland, all owned by Leeds City Council. Originally gifted to Ilbert de Lacy by William the Conqueror to reward his support in the Harrying of the North in 1069-1070, the lands were used as hunting parkland by the De Lacys. Ownership passed in succession through John of Gaunt to Thomas to the Stourton family, and then to Thomas Nicholson and Samuel Elam. Nicholson's nephew inherited the lands, and finally they were put up for sale - and bought (after an Act of Parliament) by the city of Leeds in 1871. Since then, it has been open access to the public, and has been used as cricket grounds, concert space, hosting fireworks on Bonfire night and hosting the ITU World Triathlon Series - amongst countless other uses, both public and individual, throughout the year. Summer's weekends see families bring picnic blankets and bikes to enjoy the green expanses, and winter sees runners and dog walkers wrapped up warm doing circuits around the lakes. It's a jewel in Leeds' crown, whatever the season.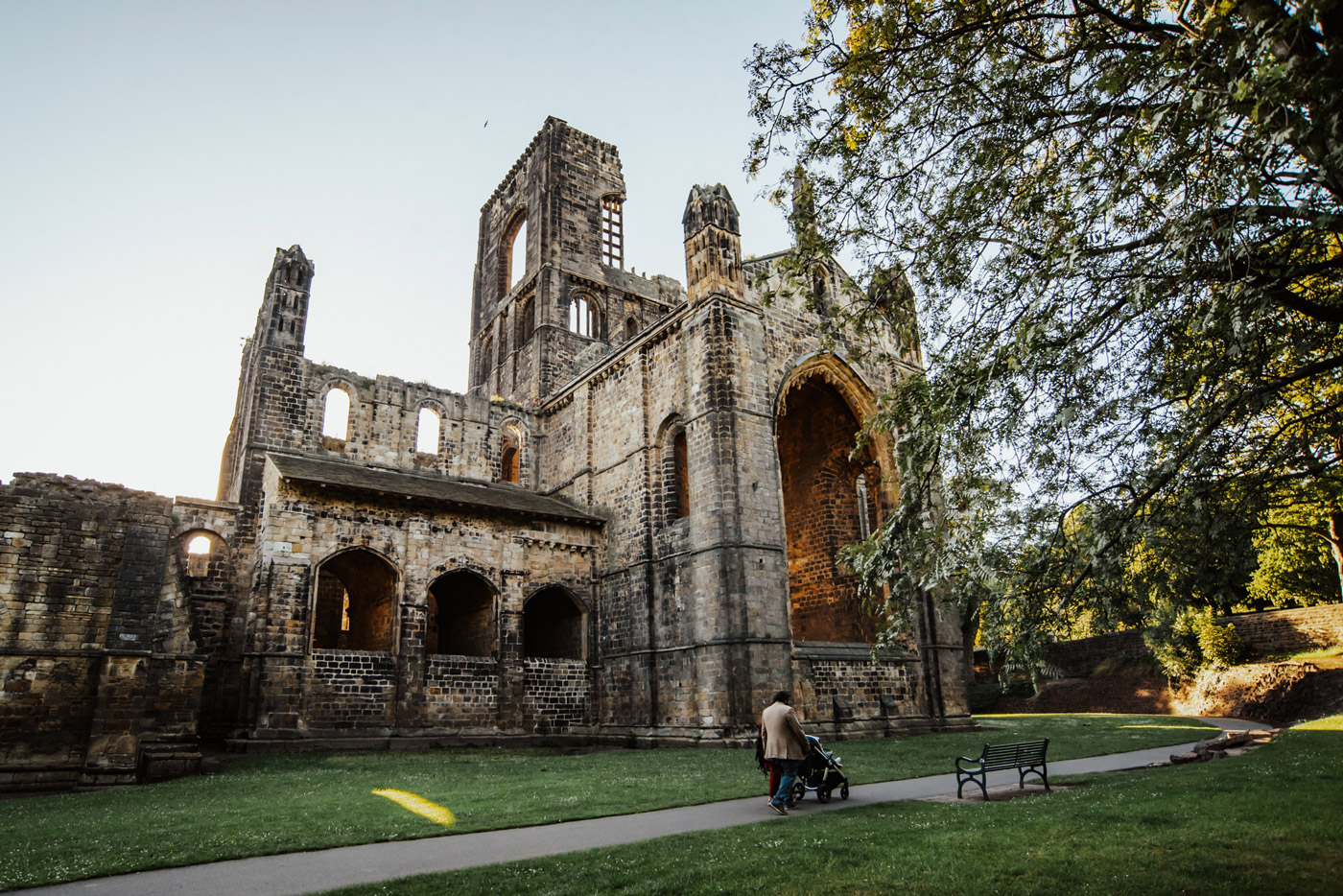 Kirkstall Abbey
Only an hour's walk from the city centre (or a short hop on the train or bus), Kirkstall Abbey is another inspiring set of Priory ruins, but this time closer to Leeds. This well-preserved ruined Cistercian abbey was founded more than 800 years ago, but today its usage is different - and perhaps more lively. Enjoy the tranquil grounds and woodlands with a walk, or drop by on the last weekend of every month to enjoy a deli market in the most spectacular surroundings, as more than 40 different stall gather (March-November) to sell their wares. Kirkstall also hosts large scale events, from outdoor cinema experiences to mindfulness sessions to free talks to children's groups - the list goes on. With the new Kirkstall Forge train station just a ten minute walk away, it's easy and convenient to whizz out to Kirkstall to clear your mind with a brisk stroll through the fresh air, or to laze the days away on a picnic blanket - your call.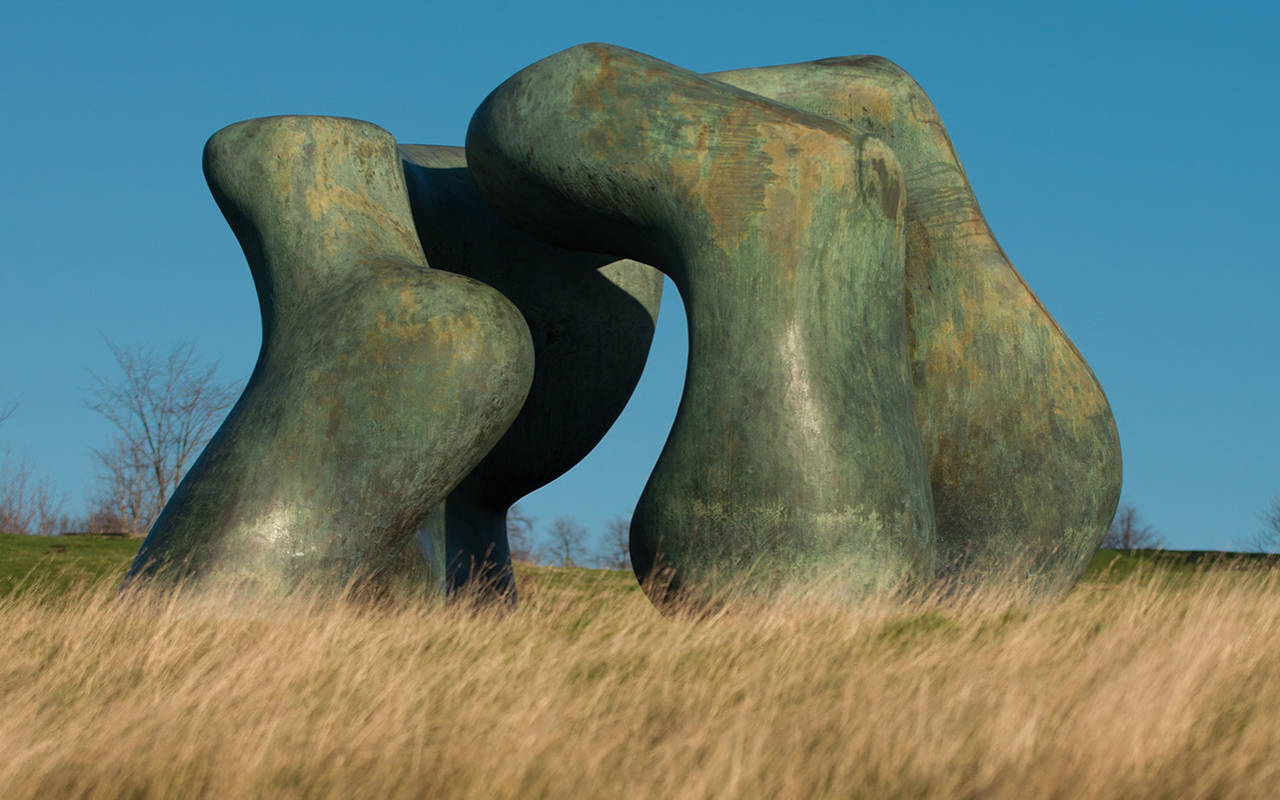 Image credit: hepworthwakefield.org
Yorkshire Sculpture Park
This unique park-come-art gallery is a joy in every season. Just under an hour's journey on public transport from Leeds, Yorkshire Sculpture Park occupies 500 acres of parkland in the grounds of Bretton Hall. Having opened in 1977, it was the first sculpture park in the UK based on temporary and regularly changing open-air exhibits. Permanent sculptures from the likes of local talents Barbara Hepworth and Henry Moore spot the grounds alongside temporary exhibits (recent highlights include exhibitions from Ai WeiWei, Andy Goldsworthy and Damien Hirst). The YSP also has a cafe and a restaurant. Entry is free, with running costs gained by the onsite car parks, and families, as well as dogs, are all welcome to visit, for a great weekend trip out.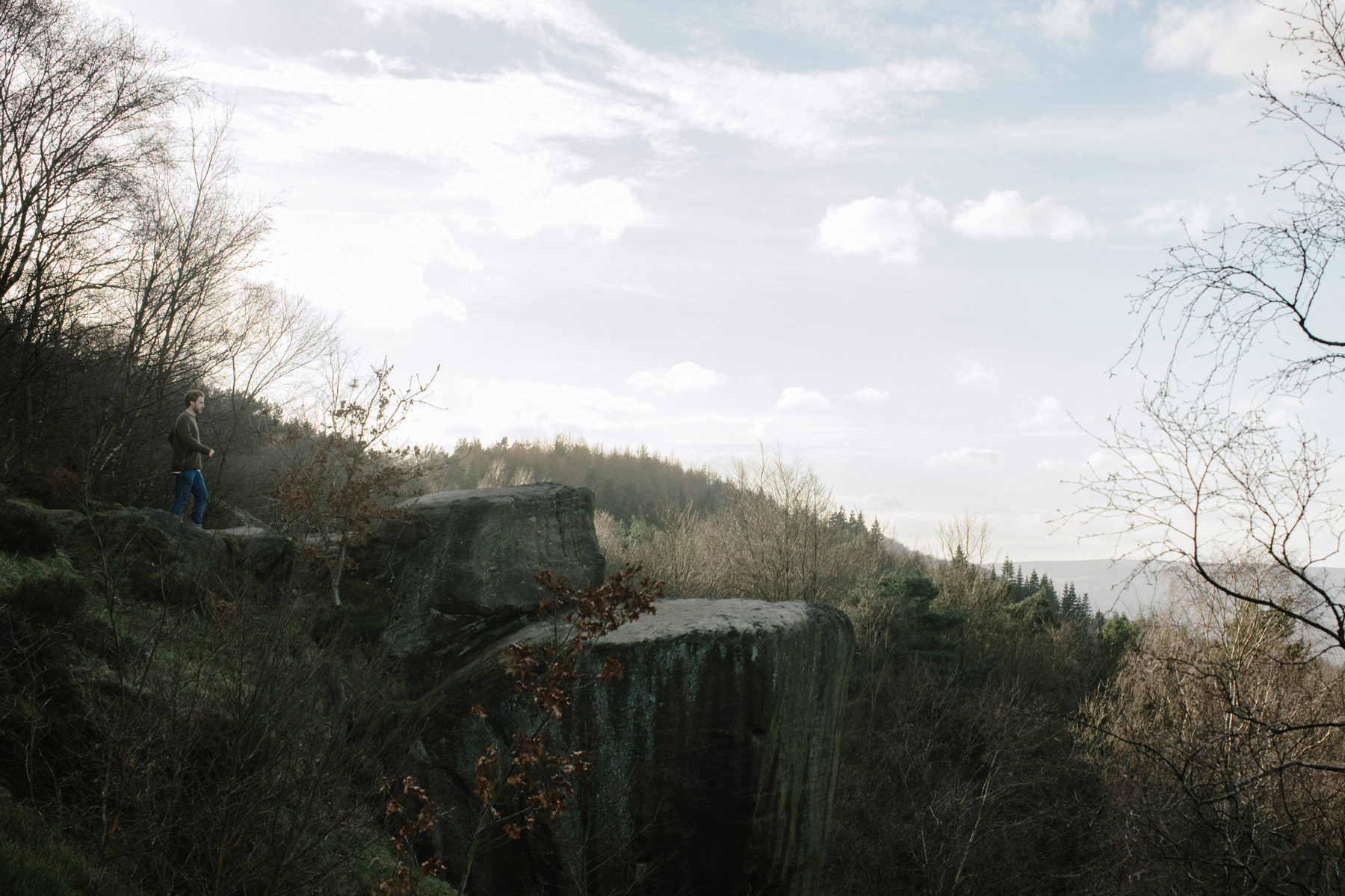 The Chevin, Otley
The Chevin is a ridge which towers over the small market town of Otley, less than thirty minutes by road from the city centre. This designated nature reserve is great for a bracing walk - climb the escarpment to 280m above sea level to Surprise View, from where you'll also be able to see Leeds Bradford Airport, the highest airport in England. Woodland, heathland and the bounce of heathery moors confront you as you look out in all directions across the Wharfe Valley and Yorkshire. What's more you'll be well-deserving of a hearty pub lunch in nearby Otley when your walk is over - nip into Otley's own North Bar for a great beer to kick off!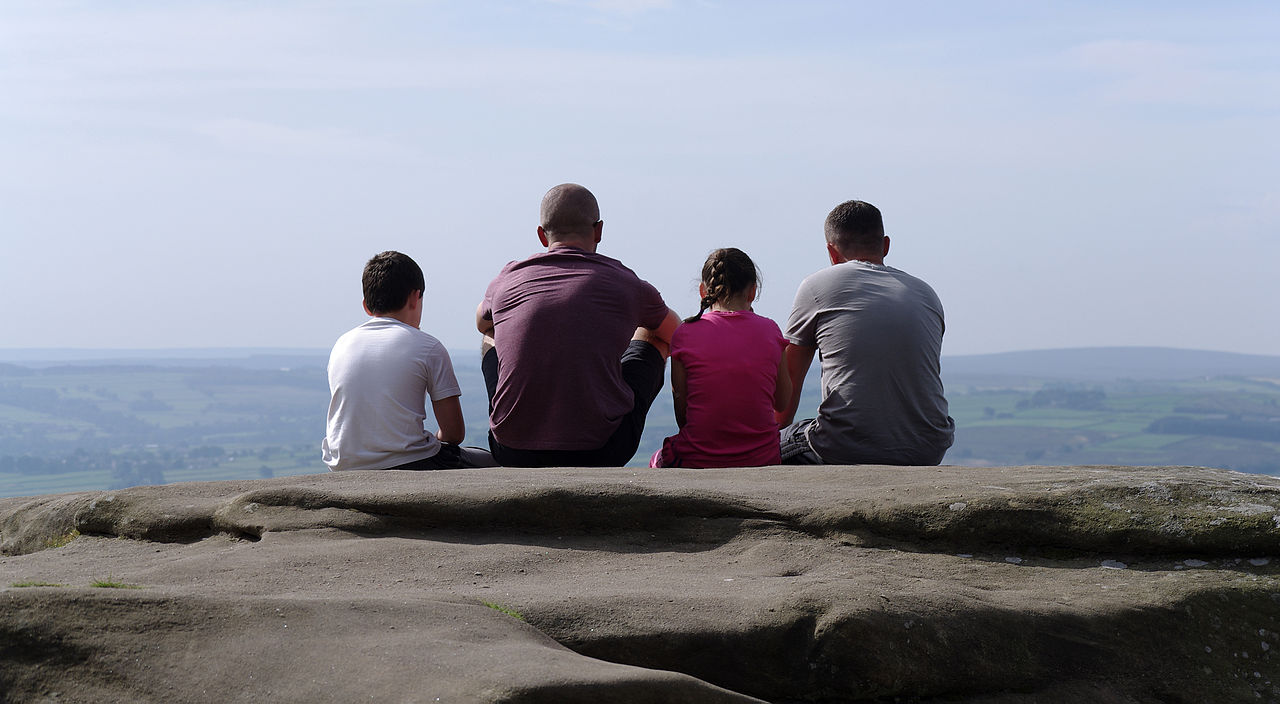 Image credit: Wikimedia Commons
Brimham Rocks
Just under an hour by car from the city centre, Brimham Rocks is a selection of balancing rock formations owned by the National Trust, in North Yorkshire. Made from Millstone Grit, the rocks are so unusual in their formations because of erosion by water, glaciation and wind, which has sculpted some of them into astounding shapes. The site is free to enter and open all day long all year round - car parking is charged unless you're a member of the National Trust. Keep your eyes peeled for formations such as the Sphinx, the Watchdog, the Camel and the Dancing Bear! Set high on the side of Nidderdale, it's a great site whether you are a climber, a walker, a nature-lover, wanting a family picnic or just a breath of fresh air - or any combination of the above.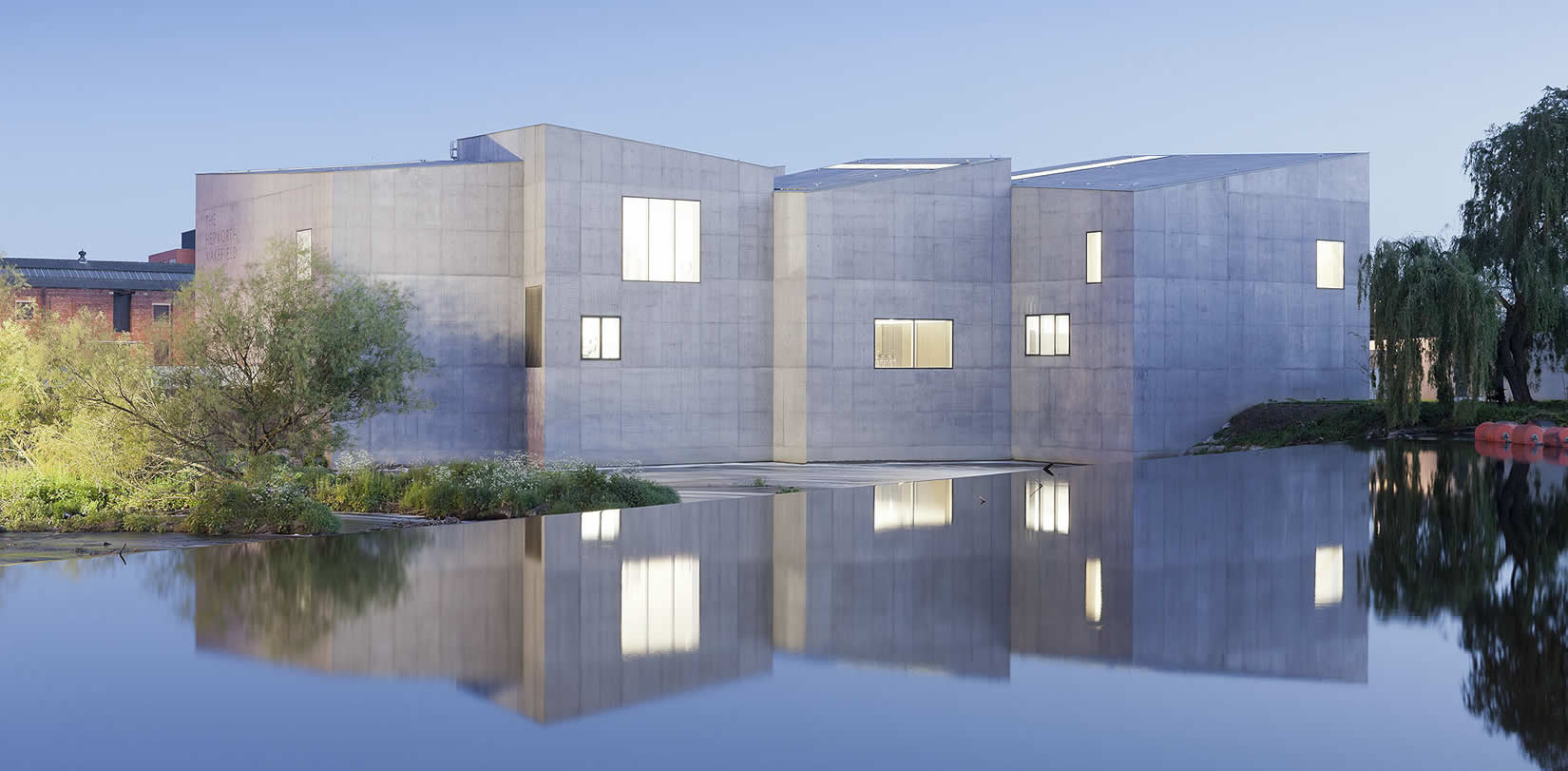 Image credit: The Hepworth
The Hepworth, Wakefield
The Hepworth Gallery in Wakefield is a beautiful architectural grey building rising up from calm waters, housing wonderful art and sculpture exhibitions - and is just a half hour train ride from Leeds. Named after famous Yorkshire sculptor Barbara Hepworth, the gallery designed by acclaimed architecture firm David Chipperdale opened in 2011. As Yorkshire's major gallery they host internationally renowned exhibitions of modern and contemporary art, as well as hosting fairs and markets and an award-winning learning programme. Winner of Museum of the Year 2017, the Hepworth's permanent collection includes an impressive selection of British and international artworks by names such as L S Lowry, Henry Moore, Patrick Heron, Frank Auerbach, Barbara Hepworth and Eva Rothschild, amongst many others, and recent temporary exhibits have included Alan Davie and David Hockey's early works and the first solo exhibition of American artist Christina Quarles.
---
Newsletter
If you'd like to be kept in the know just enter your email address below.