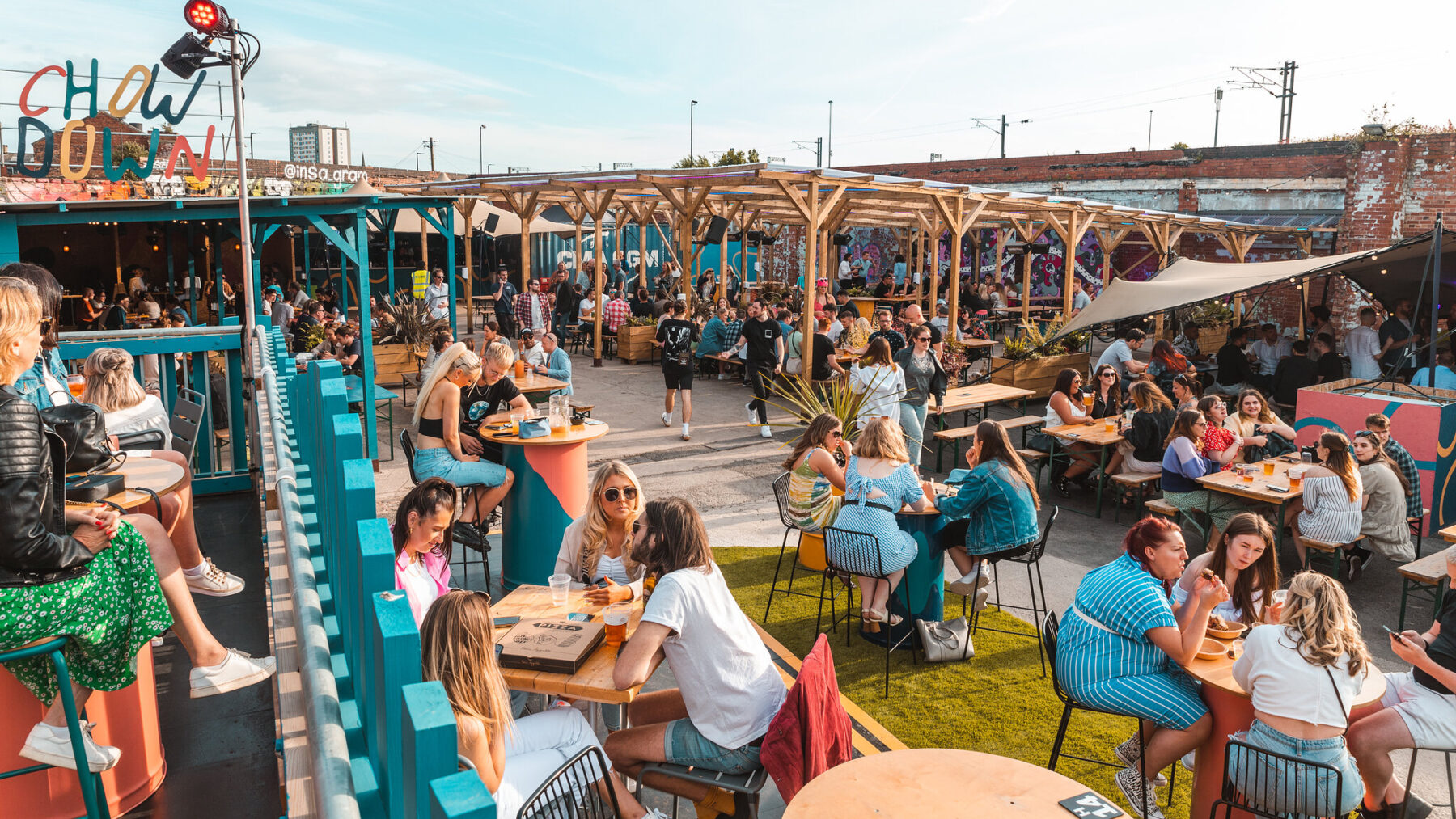 Article
Leeds' Best Outdoor spaces
Leeds city centre used to be a concrete jungle with little greenery or chance for outdoor socialising. How times have changed. City centre redevelopment puts green at the fore, acknowledging how important nature is for a city centre's residents, and many of Leeds' restaurants, cafes and bars have followed suit. It also has invested in the thriving night time economy and its outdoor spaces, allowing bars and restaurants to stretch out like a cat in the sun, kicking things off at brunch time. 
No longer do you have to choose between a schlep out to Roundhay Park or a cocktail inside a dark bar when a sunny day calls – nowadays you can get your cocktail, and even your dinner, whilst taking in some glorious rays in the city centre!
Leeds' Outdoor Spaces
At ground level, Leeds still has plenty of outdoor space to be enjoyed for a drink and a nibble!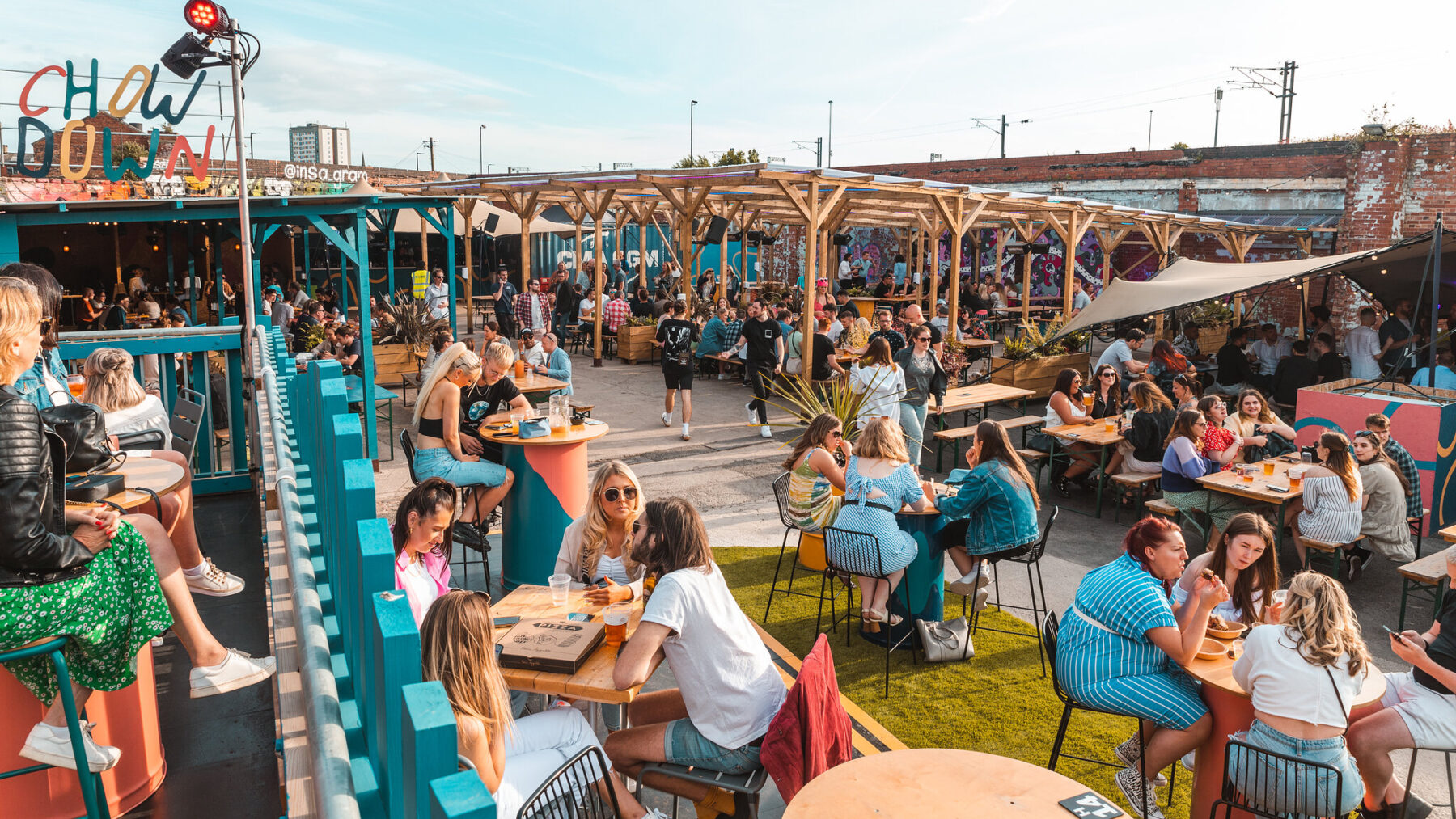 Chow Down
The once semi-permanent food festival at Temple Arches has recently announced that it is here to stay! This fully outdoor, open-air drink and dining locale at Temple Arches still feels like a mini-festival, with the party vibe, as well as plenty of great pop-ups from ever-changing local food traders. You'll also encounter great live music, DJs, fun installs (check out EV Hardaker, the artist working onsite for their first birthday!) and the newly-opened resident cocktail bar, Tipple. Book your own private table, for a three hour slot, and enjoy everything on offer.
Website:
chowdownevents.co.uk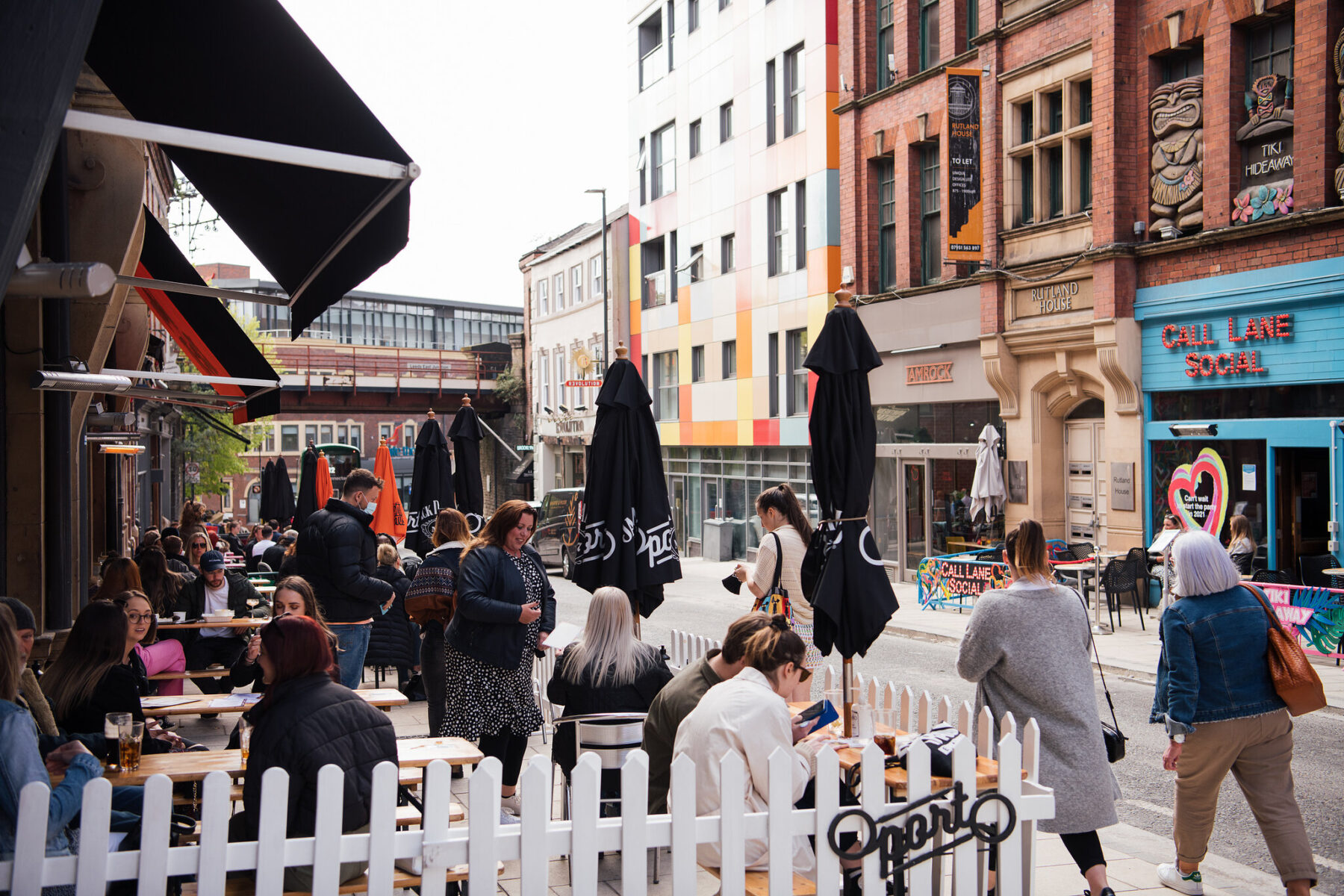 Call Lane
We've got to admit, COVID has actually brought about some decent change when it comes to encouraging the expansion of brilliant outdoor areas around the city (that's probably the only positive we can draw!) The once evenings-only vibe of Call Lane has spilled out into an all-day sunny celebration. Much of the space has been pedestrianised, and the restaurants and bars' tables are spilling out on the pavements, all set to welcome punters for sunny brunches and early afternoon drinks before the evening sets in. Call Lane bars like Oporto, Neon Cactus and Power Corruption and Lies, amongst others, are all making the most of the outdoor space. Rain cover and outdoor heating is provided.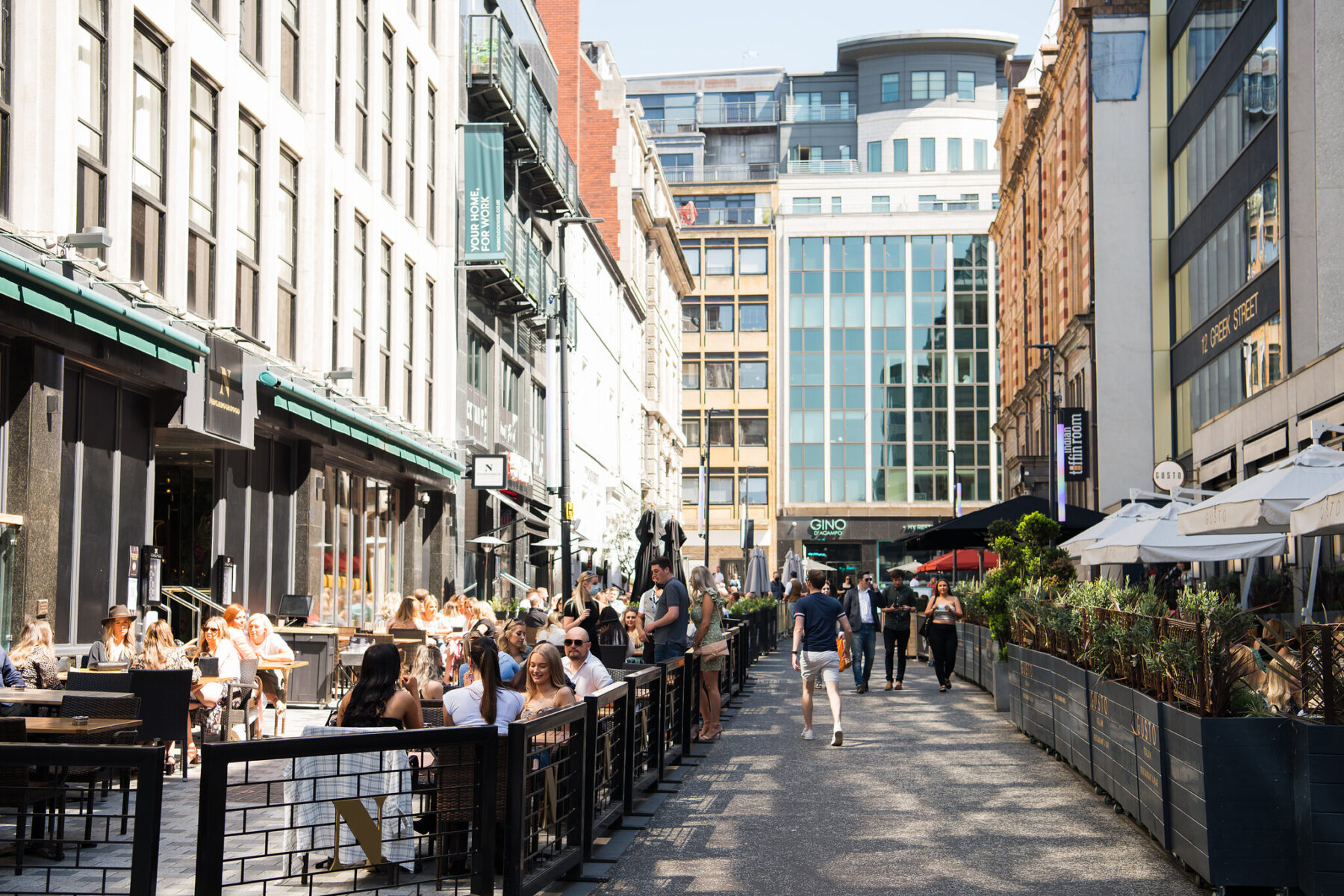 Greek Street
Transformed into a new-look pedestrianised space last year, the popular street for going out hosts plenty of restaurants and bars whose tables now spill out into the street, giving that continental feeling to central Leeds! Take a seat under sprawling umbrellas on wicker chairs at whichever venue you choose, and soak up some sun (or retreat inside should the weather turn). Since the arrival of smart boutique hotel Dakota Deluxe, as well as Manahatta, Tattu, Liquorist and Gusto, amongst others, Greek Street has upped the refinement a notch, making for a really great ambience for a night out - that can start with brunch, should you wish!
Leeds is now well-endowed with gorgeous outdoor spaces in which to drink, dine and relax – so make sure to make the most of every minute of that irresistible and unpredictable British summer sun!
---
Newsletter
If you'd like to be kept in the know just enter your email address below.