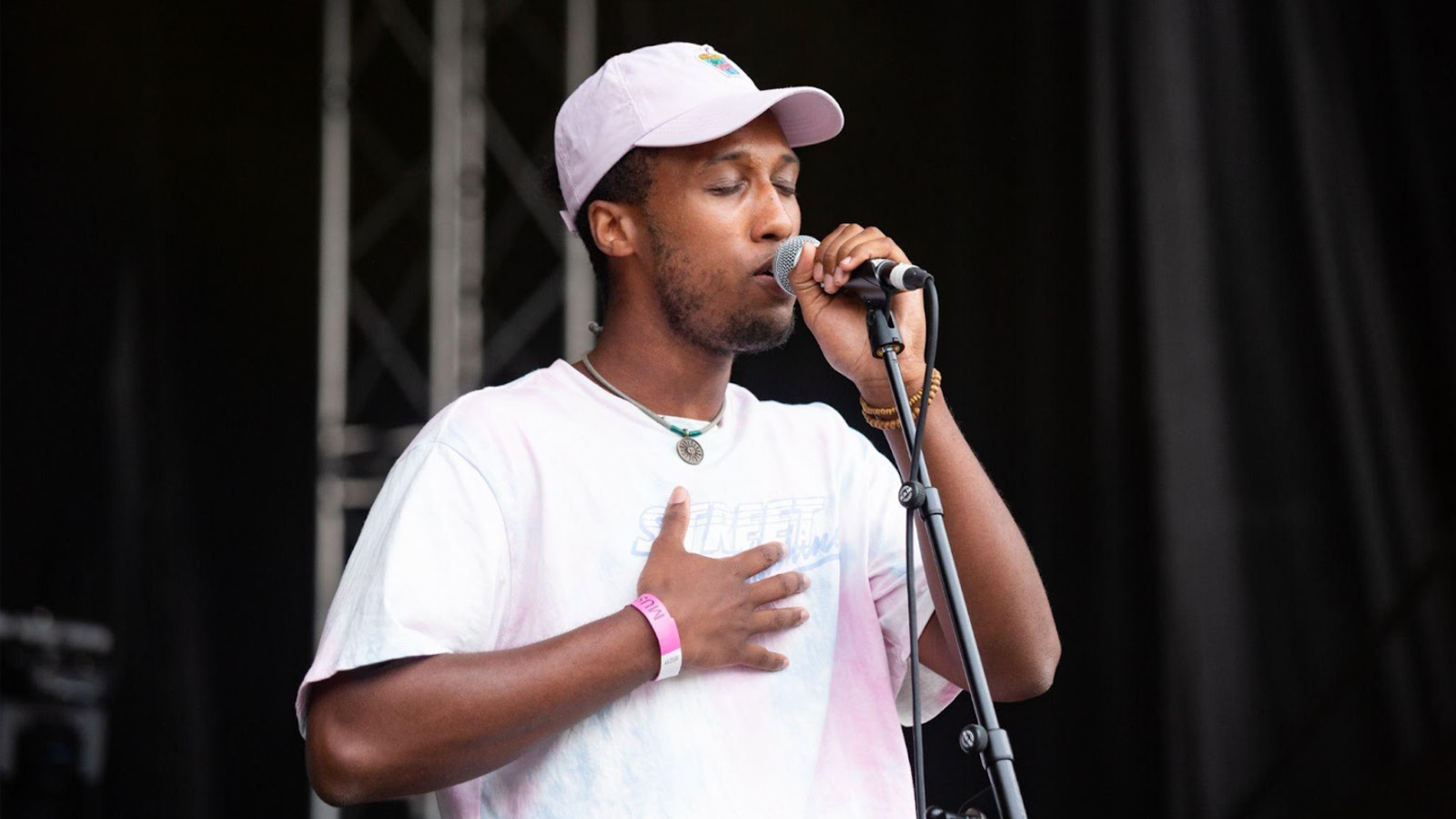 Article
Introducing the Welcome to Leeds stage
The inaugural Leeds Jazz Festival is kicking off on Wednesday 1st June, and in anticipation of the event details of the Welcome to Leeds stage have been announced.
The Welcome to Leeds Stage at Leeds Jazz Festival brings together Launchpad / Music:Leeds, Jazz Leeds and Jazz North to curate a selection of emerging and diverse talent to entertain on the family friendly, open air free stage on Cookridge Street across the extended Bank Holiday weekend, Thursday 2nd to Sunday 5th June.
Situated between The Light and Henry Moore Institute, the stage has its own seating area, and will have live performances from 11am to 6pm each day, with an early 3pm finish on Sunday. Food and drink will be on hand throughout the weekend, available to purchase from Radisson Blu and Browns.
Thursday 2nd will see a selection of emerging talent supported by Music:Leeds Launchpad program, on Friday 3rd and Saturday 4th June JazzLeeds present ten of the best bands from the Leeds Jazz scene, and on Sunday 5th Jazz North showcase a selection of artists supported through their Northern Line program.
Whiskas from Music:Leeds says "It's great to give a platform to new and emerging artists as part of Leeds Jazz Festival, and to have the opportunity to support them through a fantastic free stage in the centre of Leeds. We're really grateful of our partners for facilitating this and we can't wait to enjoy all the events across the festival".
James Wilson, Projects and Events Manager at LeedsBID, said: It is fantastic to partner with Leeds Jazz Festival to animate Leeds city centre with a free family-friendly pop-up stage on Cookridge Street. It's a true representation of the collaborative nature of the BID, bringing together businesses like Browns Restaurants and Radisson Blu, and providing a platform for and celebrating early career musicians and respective jazz organisations."
The wider festival programme, taking place between 1st and 12th June 2022, celebrates the wide diversity of Jazz in the city; from experimental jam nights to all-day parties featuring some of the hottest local and national DJs, and a whole range of ticketed and free to access gigs in between.
Events across the festival include Super Friendz World Island two-dayer across Belgrave Music Hall and Headrow House, independent record label Tight Lines' Salèmango festival at Hyde Park Book Club, JazzLeeds promotions at Seven Arts, a JazzLeeds and Howard Assembly Room co-promotion of Issie Barratt's 'Interchange', DJ Lubi presents events at Brudenell Social Club, including TC & The Groove Family and Jasmine Myra.
Further events are taking place across the city at The Wardrobe, HiFi Club, Sela Bar, The Domino Club, HEART, Leeds West Indian Centre, Northern Guitars and Eat Your Greens with partners including Leeds Conservatoire, Fusebox, Duck n Money Records, Sunday Jazz Sessions and NikNak.
For tickets and further details view the Leeds Jazz Festival website at leedsjazzfestival.com. Follow @leedsjazzfest on social media, for the latest updates and announcements in the final run up to the festival.
The Welcome to Leeds Stage is brought to the city by LeedsBID, in partnership with New Citizens, with additional support from Eiger Studios.
Its welcometoleeds.co.uk/ digital platform showcases and celebrates all that is great about the city through engaging and inspiring stories about Leeds.
Leeds Jazz Festival is produced by a city-wide network of partners, representing venues, programmers, musicians and more, coordinated by Music:Leeds and supported by Split Design, [email protected], Leeds City Council, LeedsBID, Leeds 2023 and bcausam. We look forward to welcoming new audiences in June for some fantastic events in the second city of jazz in the UK.
---
Newsletter
If you'd like to be kept in the know just enter your email address below.