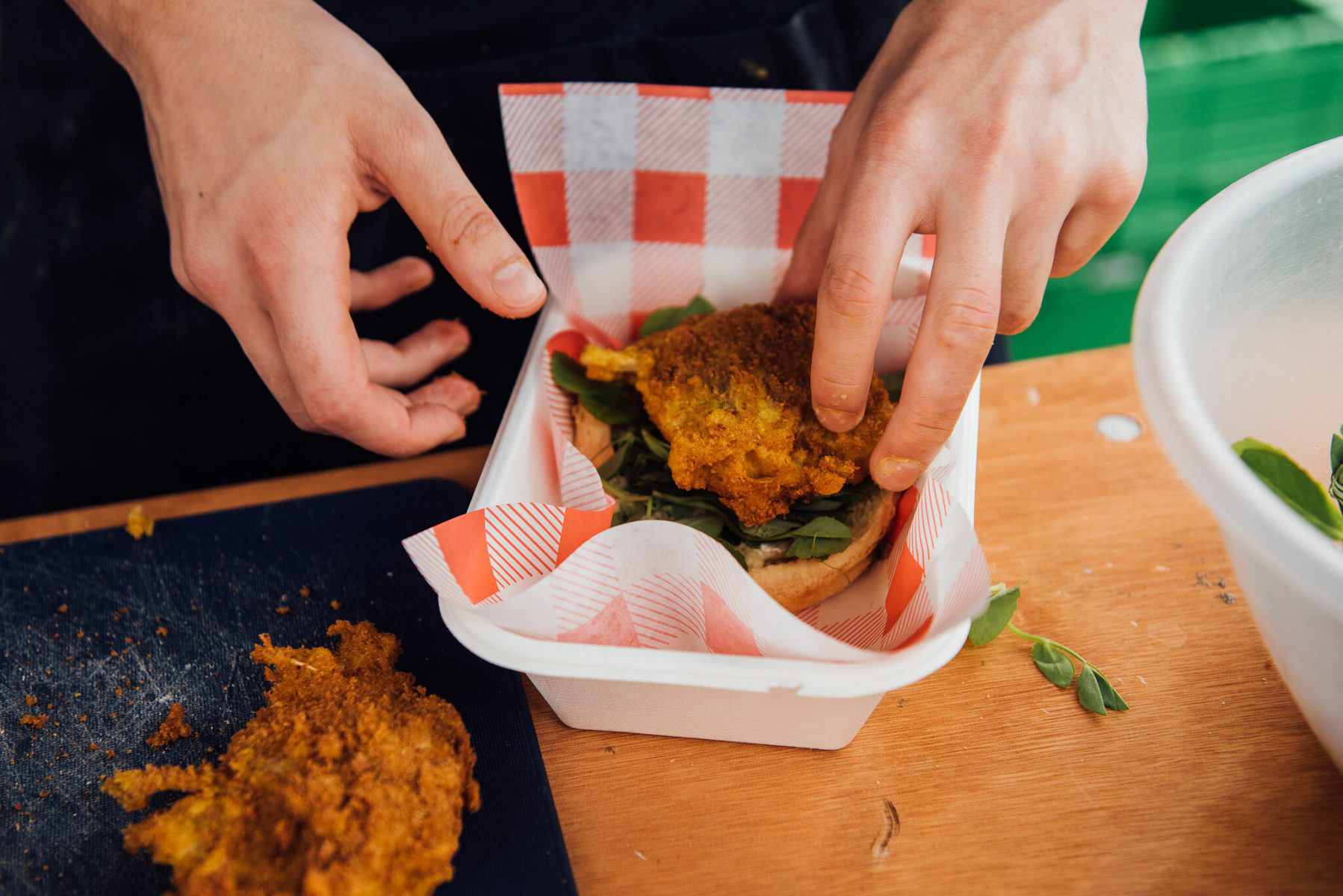 Article
Best Quick / Takeaway lunches in Leeds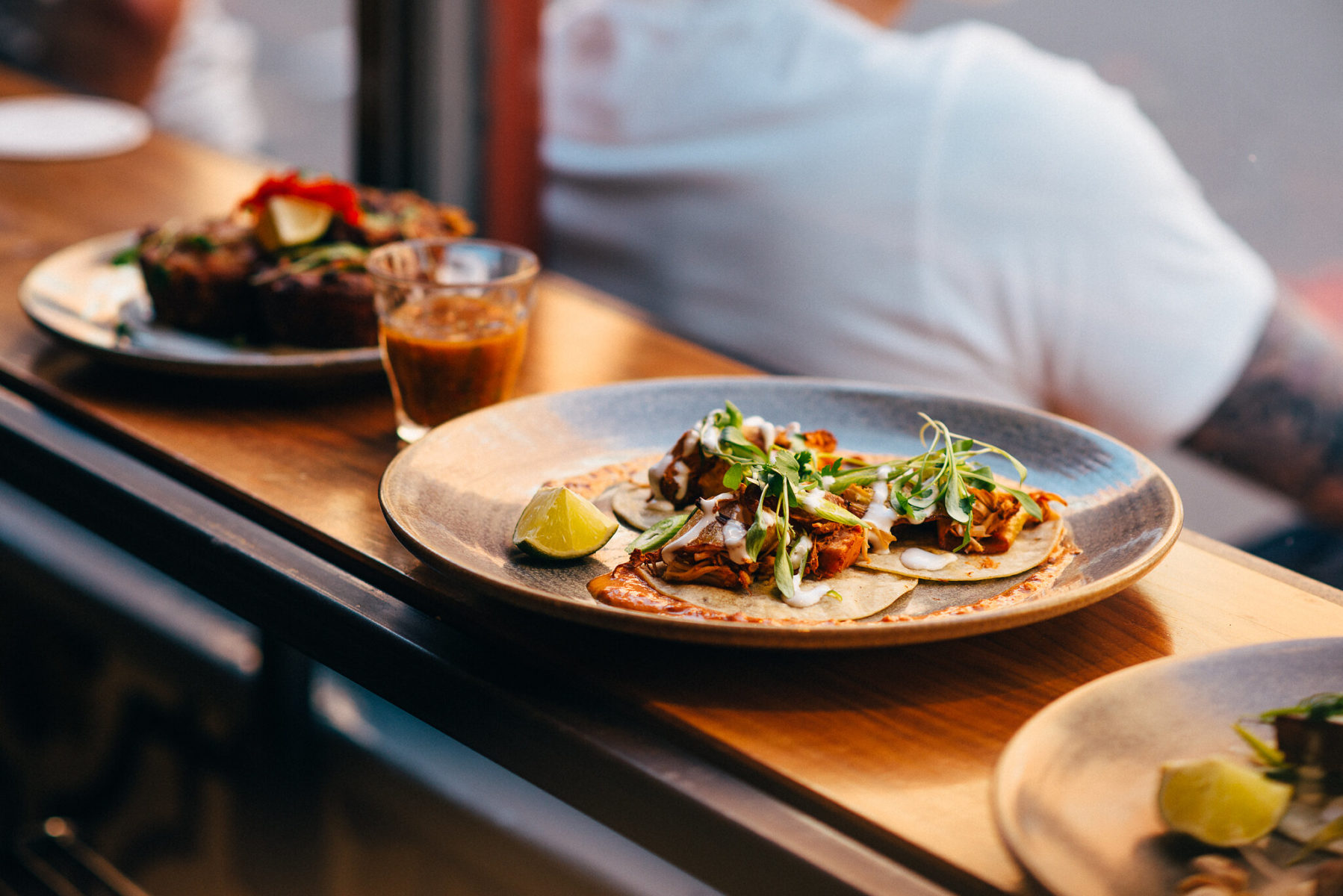 Laynes Espresso
Laynes is a Leeds institution. On the road to your right as you exit the train station's main entrance, Laynes serves up some of Leeds' best coffees, with a menu to match. Though brunch is a firm favourite here, Laynes' brunchy food options firmly travel into lunch territory, with options like 'Smashed peas and cannellini beans on sourdough toast, with almond and lemon herb oil', 'Turkish eggs with garlic yoghurt, sage and chilli butter sauce, spinach and sourdough', and 'Sweetcorn fritters with halloumi, salsa verde, poached egg, pickled red onion and creme fraiche'. What's more, Laynes is really good at putting as much as possible in a takeaway box for you if you haven't got the time to eat in. (FYI, they also serve up amazing cakes, if you're in need of a sweet treat to finish off your meal).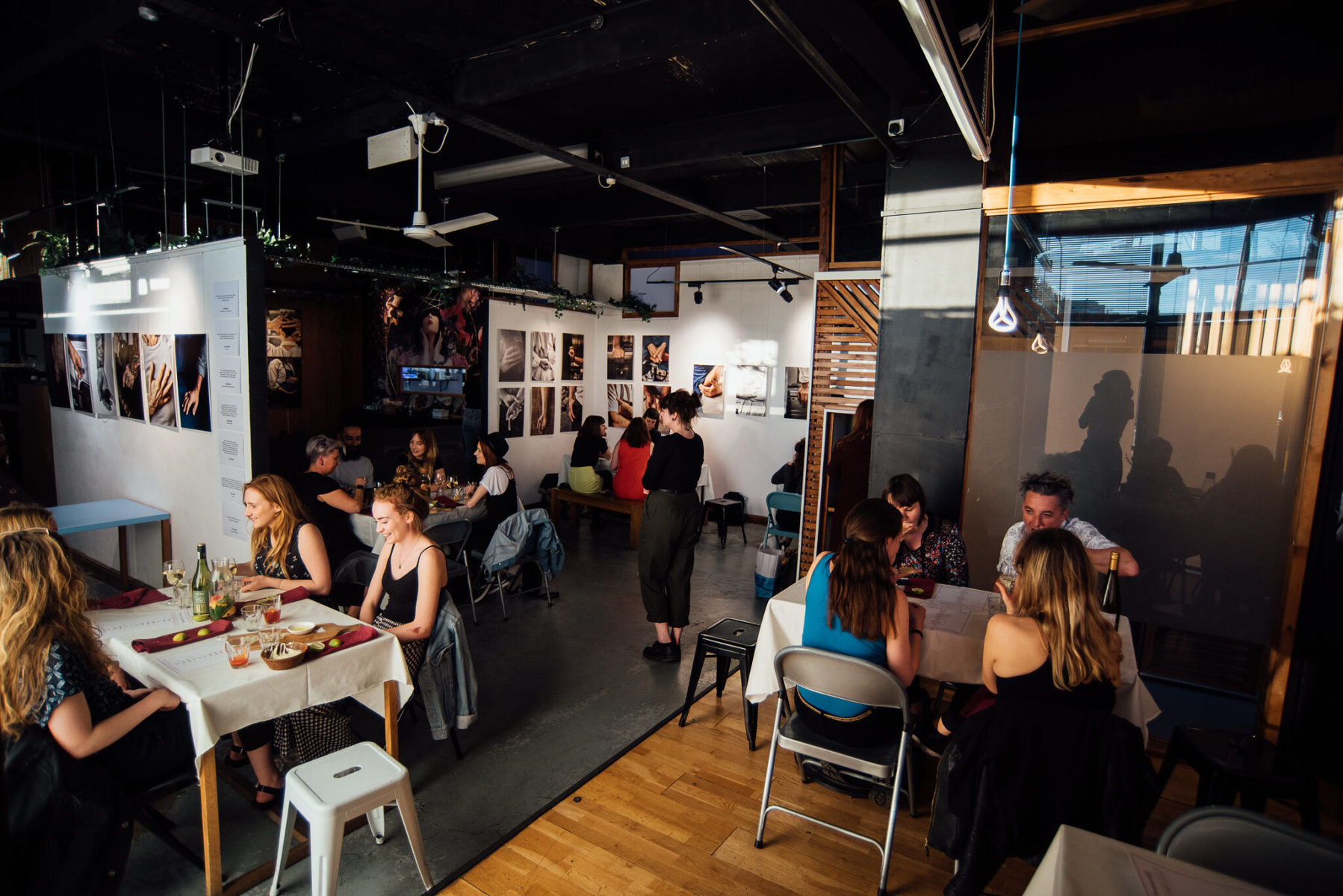 Cafe 164
Sitting in Munro House just south of the bus station, Cafe 164 is the place to pick up a fab sandwich for anyone in this neck of the woods around lunchtime (although make it quick as their freshly-made goodies fly off the shelves)! The 164 name is renowned for its topnotch sarnies (they also have an outpost opposite the Parkinson Building up on Woodhouse Lane), and rightly so. They bake their own bread every day, using just water, extra virgin olive oil, yeast, flour, and salt. This turns into a focaccia or ciabatta base perfect for their sarnies, which range from options like Goat's cheese, leek and hazelnut to slow roasted pork shoulder with roasted apple and mustard. The menu changes constantly, but you're certain to get your mitts on a good sandwich. Sarnies never get sold the day after, either - any leftover sandwiches at the end of each day are donated to food and homeless charities.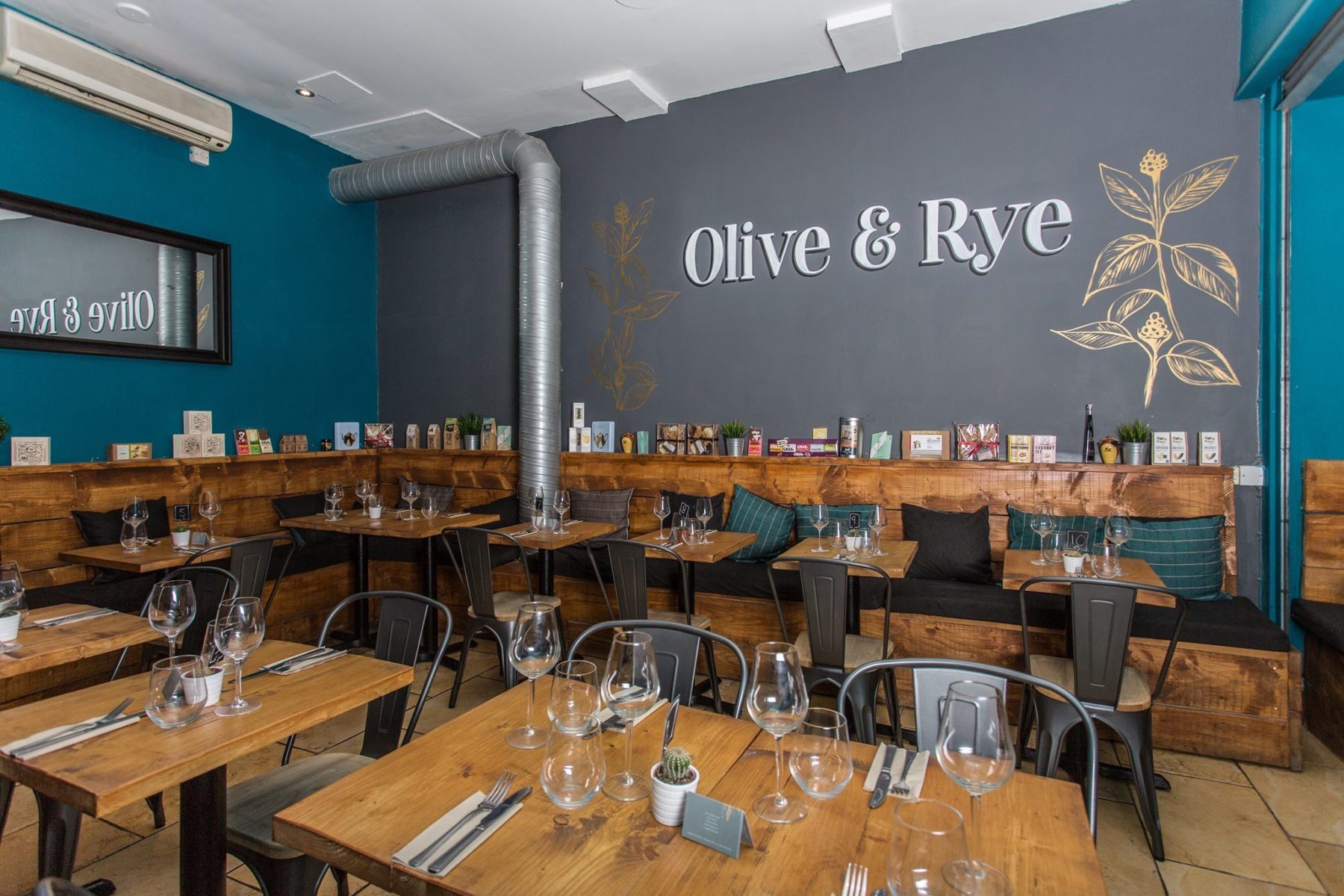 Olive & Rye
Olive & Rye
Found in the historic and characterful Queens Arcade, this buzzing little cafe is always packed to the rafters - and it's no surprise when you sit down. Stylish and well-located just off Briggate, Olive & Rye serves up hearty brunch classics like eggs Benedict, as well as solid sarnies, both hot and cold, ploughman's style boards decked out with pork pie and cheeses, and plenty of pastries and sweet treats. If it's too busy inside, you can often grab a table outside in the covered arcade and watch the world go by while sipping your coffee and tucking into your lunch.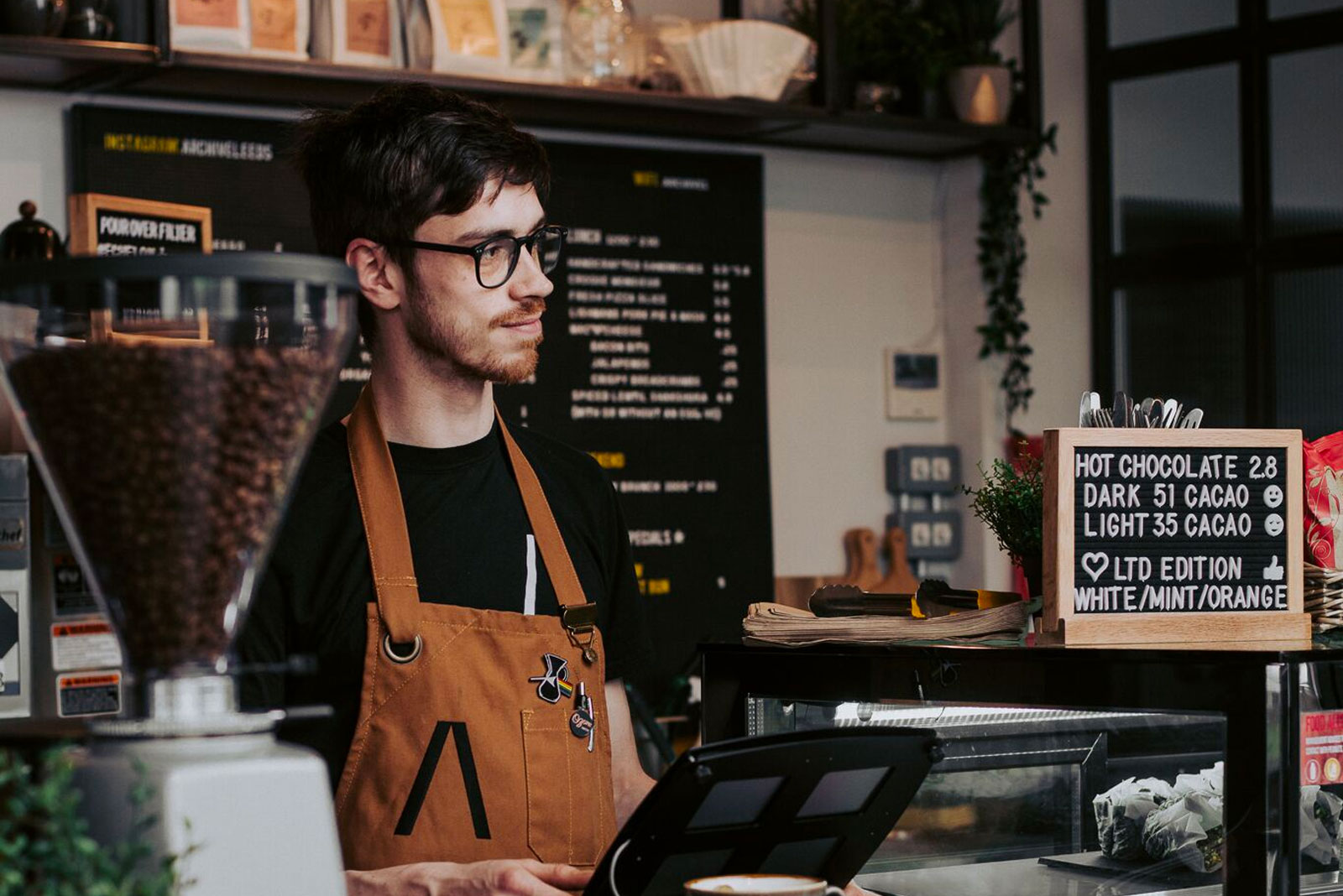 Archive
Just off Kirkstall Road a little out of the city centre, alongside the TV studios, you'll find Archive - so called because it's on the site of the former TV archive! It's a stylish little cafe-come-restaurant-come-events space for both the local community and the actors and staff of the media industry. Serving up brunch and lunch daily, as well as fine teas, coffees and alcoholic beverages, it ticks all the boxes should you find yourself in this neck of the woods.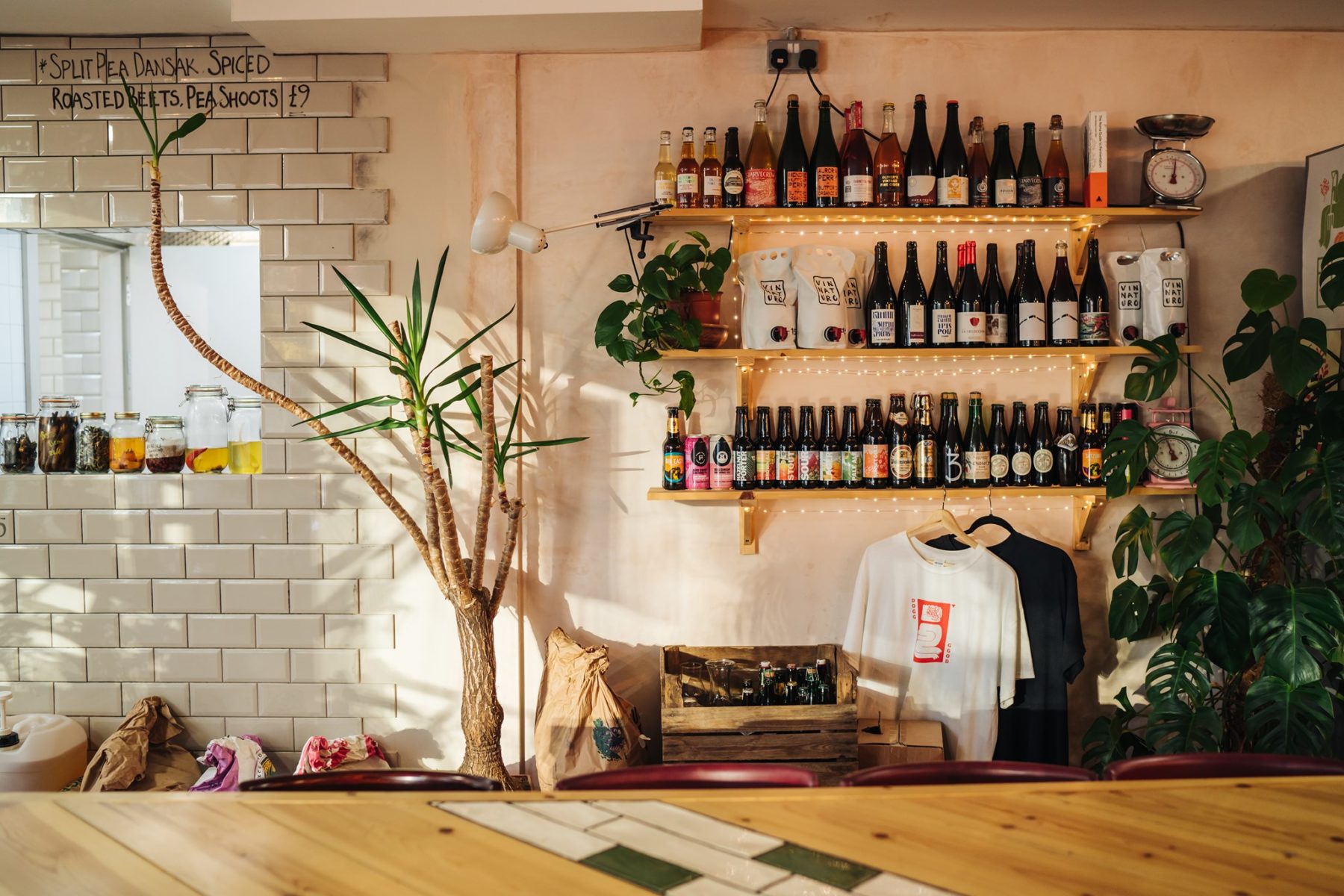 Eat Your Greens
Eat Your Greens
On New York Street, Eat Your Greens is a great brunch/lunch option in the city. With slightly unusual takes on the classics (think 'celeriac baked eggs', 'stout rarebit' and 'kimchi hash' for brunch, 'braised lamb shoulder' and 'brassica skewers' for dinner), it's the perfect option when you're mid meal - one person needs breakfast, one needs lunch? Job's a good'un. (Plus it's open through dinner. Who says lunch has a cut off point?!)
International and unusual choices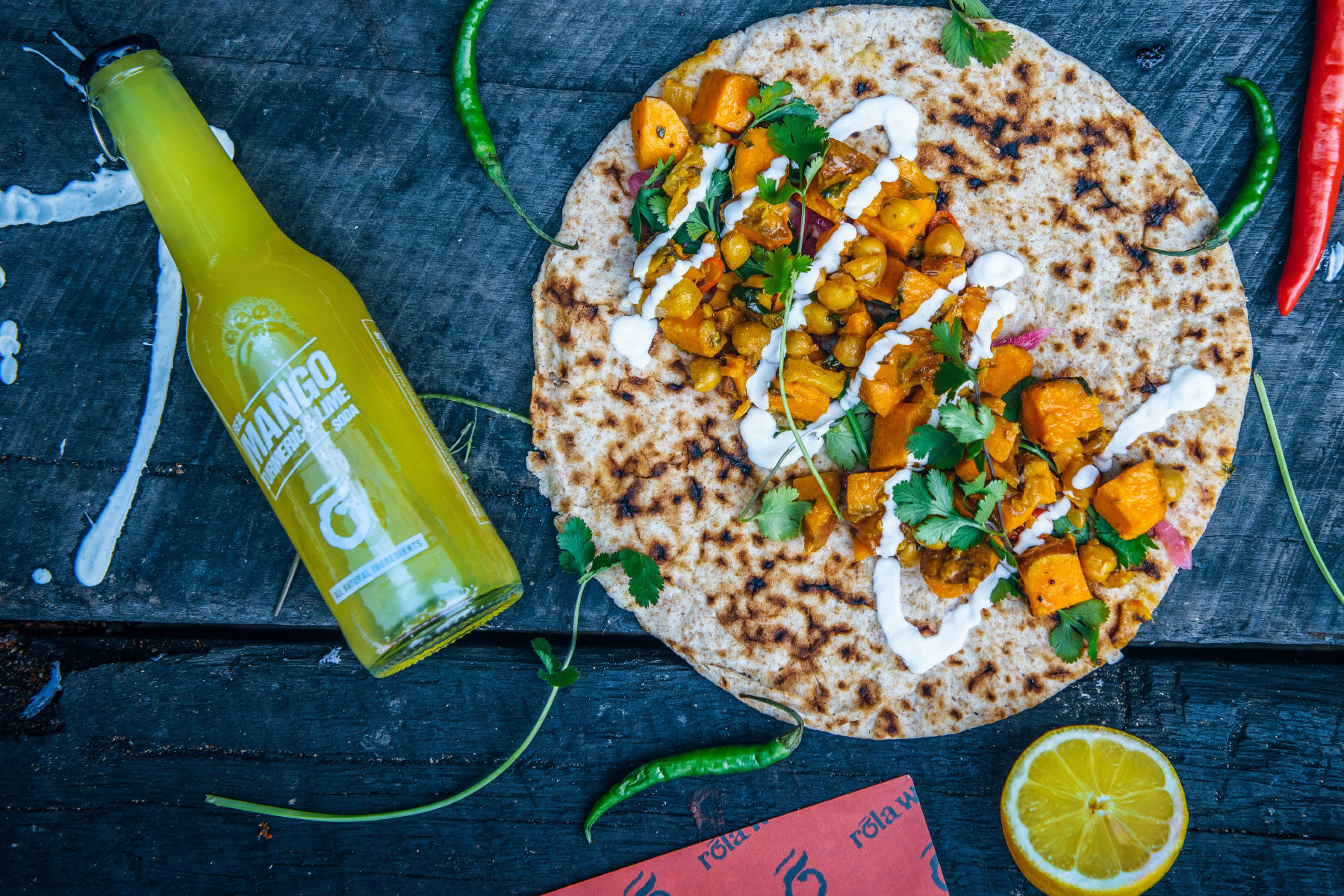 Rola Wala
Rola Wala
With locations upstairs in the Trinity Kitchen (above the Trinity Leeds shopping centre) and in London's Spitalfields, Rola Wala is a perfect lunchtime go-to, whether you want to linger upstairs in Trinity Kitchen and watch the world go by out of the floor-to-ceiling windows or you want to get straight back to your desk. Serving up to-go Indian-inspired food, Rola Wala have been firm favourites since being asked to open this first permanent stall in October 2014 (after an amazingly popular month-long residency here). Rola Wala means 'man who rolls' - so you can guess the nature of the lunch favourites here. Their sourdough naan roll is the classic 'base' (though you can make lunch even healthier by opting for a grain bowl or cauliflower and kale bowl as your foundation instead), which you then choose to top with a selection of tasty options, including 'Nagaland Lamb', 'Rolas Charred Chicken', and 'Keralan Chickpea'. Finish it all off with a tasty sauce/chutney - choose your spice level.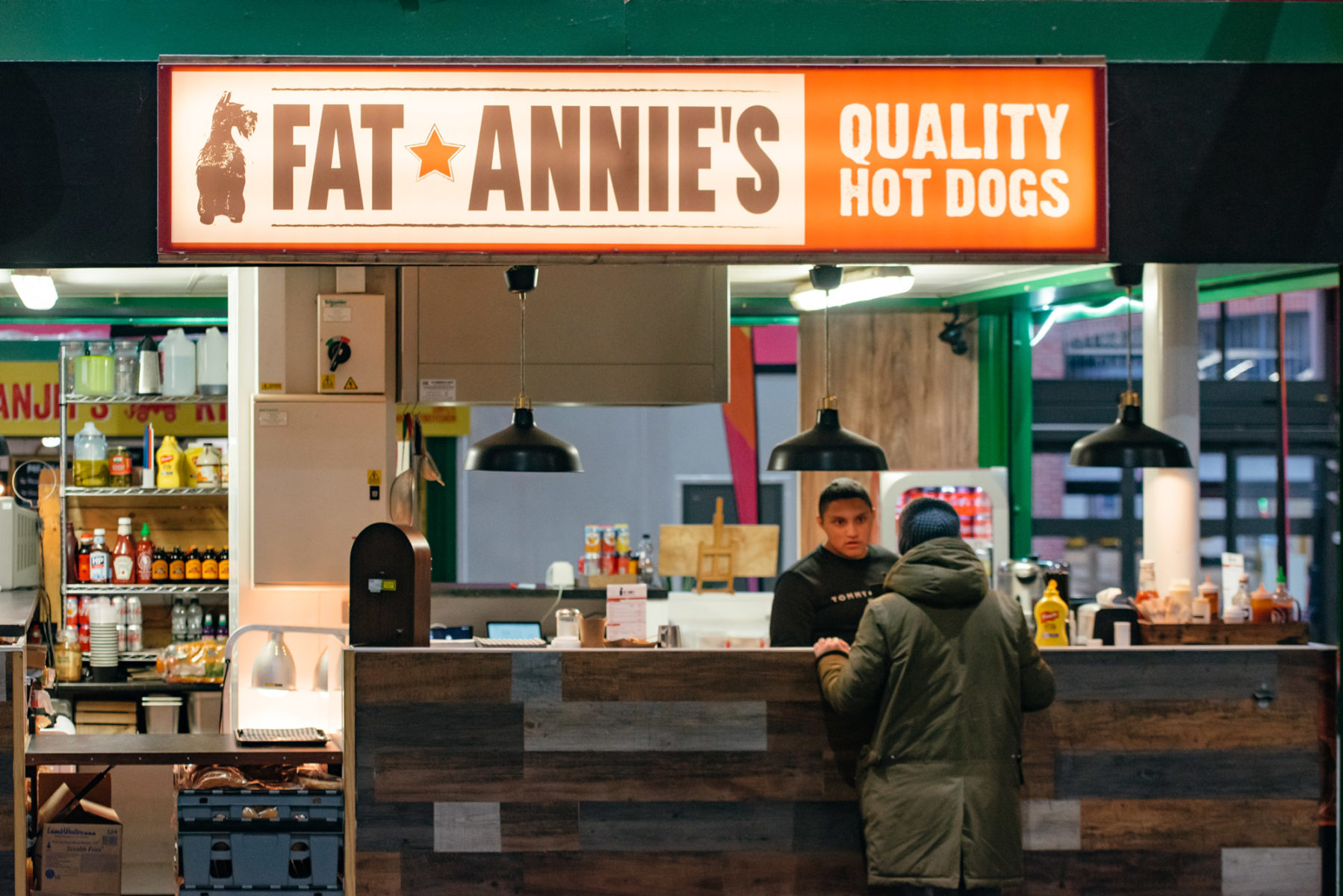 Fat Annie's
Find Fat Annie's in Kirkgate Market's Food Hall. Specialising in hot dogs and burgers, Fat Annie's is no run-of-the-mill hot dog hawker. The sausages and burgers are all plant based and are all gluten free, which is a bonus for many, and are served up on locally baked artisan bread and topped with homemade pickles and relishes.

As well as their responsibly-made and downright yummy hot dogs, Fat Annie's also serve up an amazing breakfast eats. From pancakes to shakes and more. Whereas they once were famous for the Philly Cheesesteak sandwich, they often bring this back asa special, just pant based.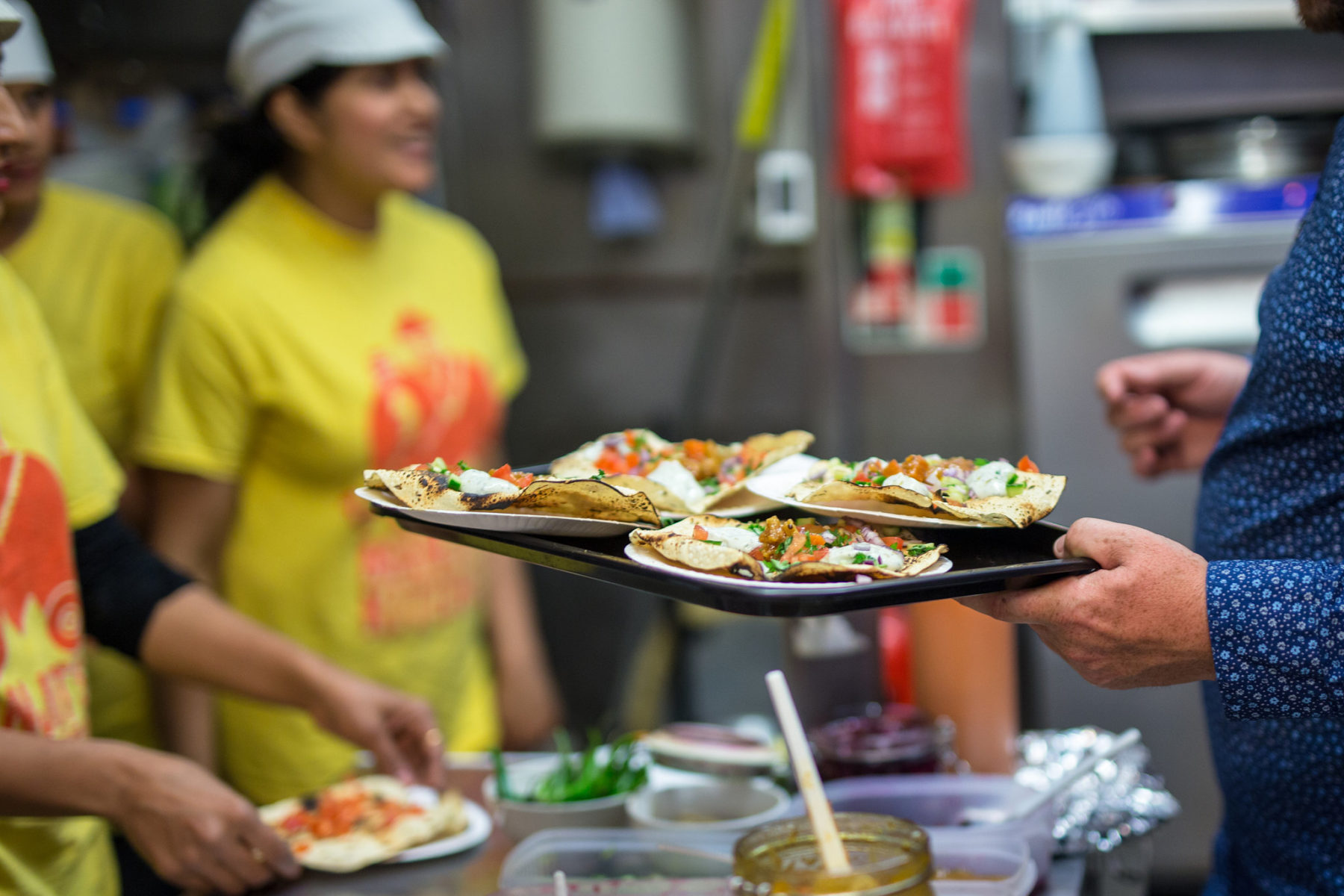 Manjit's Kitchen
You'll find Manjit's Kitchen in the Kirkgate Market Food Hall (and also on Kirkstall Road). This street food-inspired cafe serves up amazing thalis at lunch time, which you can either takeaway in biodegradable containers or enjoy there, on classic metal thali plates. Manjit is a bit of a pillar in the indie food community, having united lots of independent foodie businesses in support of Leeds homeless charity Simon on the Streets. As well as thalis, Manjit's serve a killer Chilli Paneer wrap, which is a bit misleading - this is no normal 'wrap'. This behemoth is basically a meal of spiced paneer, salads and chutneys all wrapped for handy portability (and extra tastiness). Manjit's also serve up breakfast, from Watermelon Chaat to Anda Burji and Aloo Paratha. They also now have a premises of their own out on Kirkgate Road.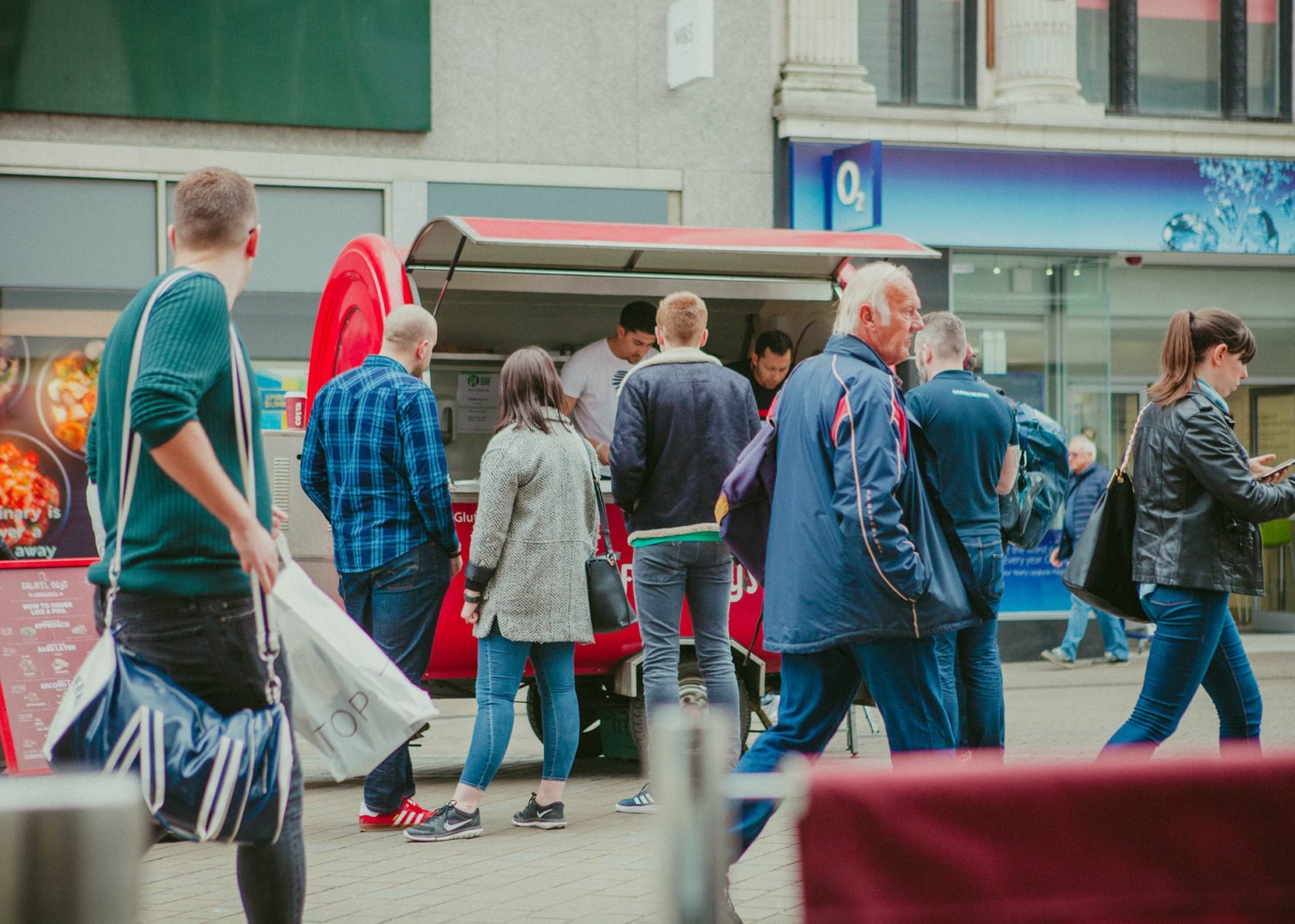 The Falafel Guys
The Falafel Guys
The Falafel Guys stood at the top of TripAdvisor, and are currently the online community's 7th favourite restaurant in Leeds - pretty amazing for what was a street food stall until its recent permanent residence in Assembly Underground. Their distinctive red trailer is often to be found outside M&S on Briggate, serving up great food-on-the-go for the masses of office workers traipsing by. Two brothers bring their Egyptian heritage to Leeds with this van of street food staples, offering up vegan, vegetarian and meat options alongside their falafel success story, with faves including the chicken shawarma, halloumi wrap, salad and mezze options.
Simpatico
Another great foodie spot in the Queen's Arcade, Simpatico is basically a takeaway by-the-slice pizza place, but it is modest and welcoming inside, drawing you to draw up a stool or plop down at a table upstairs to take a second out to enjoy scoffing down your pizza. The thick base variety, your big hunky square of pizza is well topped, warmed in the oven for you, and perfect to wash down with a San Pellegrino (or a craft beer!) from the fridge behind the counter! As well as classic toppings like funghi or pepperoni, they have special and innovative toppings like 'The Courgette' (with a hummus base and plenty of greens) and 'Steak and Black' (rare steak and black pudding with horseradish mascarpone). The flavours change depending what they have cooked up that day.
Yard and Coop
Sometimes more is more come lunchtime, and a sarnie just won't cut it! Yard and Coop is the perfect buttermilk fried chicken joint, with options like burgers and kebabs beside their personalisable buttermilk chicken menu (choose your cut of chicken, your sauce and your fries variety). There's also a ridiculously good value £5 lunch menu, featuring Katsu fries (topped with pulled chicken and chip shop curry and ranch sauces), Drummers (chicken drumsticks and fries with sauce) and the Amaizeburger (Moroccan chickpea veggie burger with fries). Can't say fairer than that.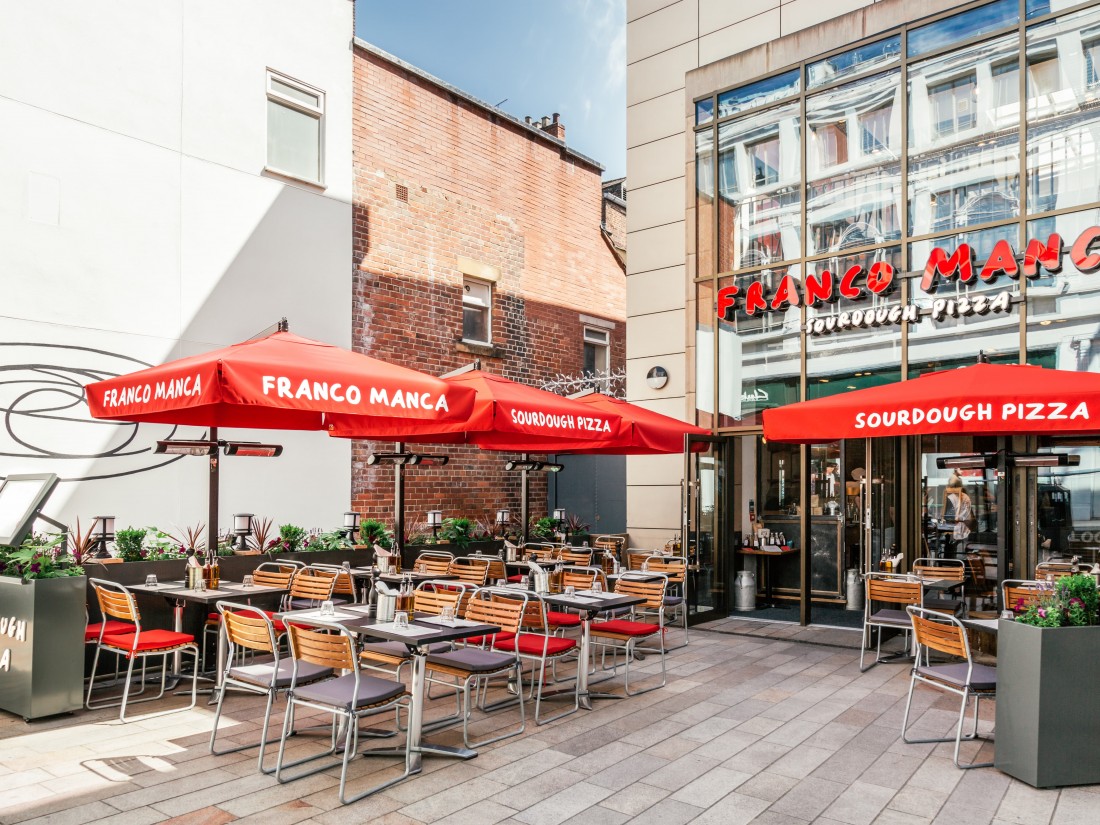 francomanca.co.uk
Franco Manca
This sourdough supremo has landed in Leeds and is serving up its deliciously simple take on sourdough pizza to great acclaim. The decor is simple and stylish, and the pizzas start from £5 (for a simple Marinara-type) - despite using quality ingredients sourced from both the UK and from Italy itself - all transparently detailed on the menu. There is also a specials board, featuring a veggie and a non-veggie special of the day. When pizza calls at lunchtime, you can't say Franco Manca quickly enough.
The Tetley
The ex-Tetley brew site is now an art gallery - events space - restaurant. As well as hosting some fabulous exhibitions (usually all small enough to whizz around during your lunch hour), you can get yourself some tasty grub from the Restaurant too. Think British classics, from fishcakes and Scotch eggs to fish and chips, steak and ale pie and Bavette steak - accompanied by a healthy couple of more exotic dishes such as n'duja arancini and the Tetley Power Bowl (think beets, carrots, avocado, tomato, basil and seed pesto on black rice).
---
Newsletter
If you'd like to be kept in the know just enter your email address below.