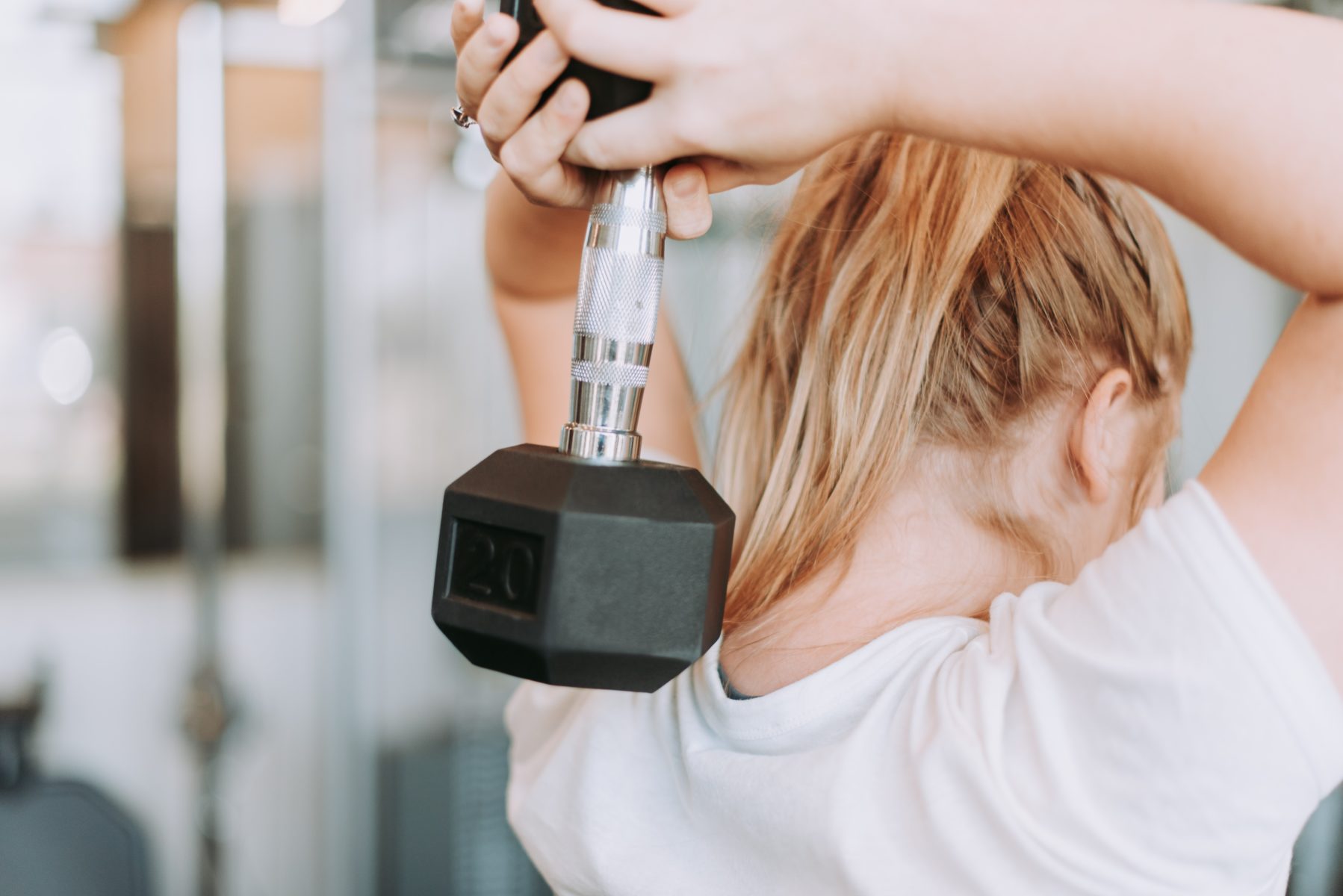 Article
Best Gyms
There are plenty of ways to get fit, but many of us fall back on that old-steady companion, the gym. Whether you're one to spend an hour doing "legs day" in the weights room, you love sweating through a bouncy HIIT class or you go mostly for a chilled yoga class and a session in the sauna, we've rated our favourite Leeds gyms to help you choose the best option to suit your fitness desires!
The Gym The Core
The Gym is a gym chain (there's also one in Meanwood and York Road), but The Core branch is really convenient for city centre workers who want a cheap and accessible gym option without having to travel. It's also great for people with weird schedules (as the gym is open 24/7 - you get in using your membership access pin). Located in the shopping centre The Core (just off the Headrow), The Gym has a great balance between classes (with up to ten classes available per day, from Tabata to Yoga Flow to HIIT & Lift) and loads of equipment on the gym floor (from loads of cardio and weights machines to more unusual kit like TRX, prowler pushes, and plyo boxes). This is a no-frills experience, but the gym floor is never overpacked, the trainers are helpful and friendly, and the best part - it costs £13.99 per month, no contract needed. Drop in with no further commitment for £7.99 to see if it suits you.
Web:
thegymgroup.com
Village
Village Gym Leeds North offers great equipment and all the facilities - including an indoor swimming pool, sauna, squash courts, steam room and whirlpool. With over 90 classes per week, including virtual classes courtesy of international virtual class pioneers Les Mills, Village also offers some pampering on the side - from a spa to a bar, restaurant and Starbucks on site.
Web:
villagegym.co.uk/locations/leeds-north/
Pure Gym
Pure Gym is another gym chain, with branches opposite the Corn Exchange, in the Merrion Centre and on Regent Street, as well as further out of Leeds. Another cheap option with no contract, Pure Gym is also 24/7 access, and offers more than 50 classes per week, from cycle to step to bootcamp - and all from £12.99 per month, plus £10 joining fee. You can also get one-off day passes, no contract membership as mentioned, and also pay-in-advance memberships, which are slightly discounted. If you like an easy-access option and just want to get on a treadmill and go for it, this is a great option.
Web:
puregym.com/city/leeds/
Trib3
Trib3 is a bit of a cult. This is the place to go if you long for a real exercise community; where you'll get egged on by your workout buddies and trainers to push it right to your limits. It's the sort of place you'll leave barely able to walk anymore (don't attempt the stairs!), but with a smile plastered all over your face. Their Trib3 signature workout consists of a rotating session of treadmill, resistance, and intensity training, where elite coaching staff combine running with assault bikes, resistance and functional movement. Trib3 isn't the sort of place you can get away with hanging out at the back making a half-arsed effort! This boutique basement looks like a cool bar, and is located in Leeds city centre right by the train station - and Trib3 has other venues in Sheffield, one coming soon in Manchester, and then in Helsinki, China, Madrid and Moscow.
Web:
trib3.co.uk/leeds/
Nuffield Health
Nuffield Health is located in The Light, just next to the Vue cinema. This is one of the only Leeds gyms which both features a pool, and isn't a limited, hotel-style gym. For city centre swimming, this is probably your best option - the pool is large and rectangular and great for chalking up your lengths. You're looking at about 12 classes per day, and Nuffield membership includes free health MOTs, spa facilities, cross-venue access, discounted parking (handy!) and onsite experts, including physiotherapists. It costs £43.00 per month for unlimited membership, and you can access discounted rates for £37.00 based on using the gym only Off Peak.
Web:
nuffieldhealth.com/gyms/leeds
Snap Fitness
With branches on Wellington Street and in Oakwood, the Snap Fitness franchise is a relative newcomer to the Leeds gym scene. This is one for the weights lovers; Snap Fitness offers a big free weights area with an Olympic lifting rack, dedicated functional training area (including TRX), world-class Matrix cardio equipment, and group classes too - both live and virtual. Access 2000 locations worldwide all on their rolling membership, no commitment needed! Open 24/7, staff are available for personal training, classes and appointments, but this gym isn't open at the weekends (the Oakwood branch is open Saturday mornings). Standard monthly membership is £39.99.
Web:
snapfitness.com/uk/gyms/
The Edge
The Edge is a high-spec gym, fitness and wellbeing centre brought to the city as part of Leeds University's campus. Primarily used by students and staff, who get good membership rates, the large complex up on Woodhouse Road offers an Olympic-size swimming pool, sauna, climbing wall, cycle circuit, sports halls, studios, squash courts and a huge gym floor. The light and airy, modern building houses over 220 exercise classes per week, as well as uptodate gym equipment (think machines with TV added in, Powerplates, and more), and a host of member benefits. Choose from 'Edge Club' (basically Off Peak) access, which costs members of the public £41.67 monthly or £440 annually, or go for 'Edge Premium' (all the time) access, which also includes 2 free body analyses (on annual membership), discounts on personal training and physio, and access to Netflix and BBC IPlayer on gym equipment, for £51.14 or £540 annually.
Web:
sport.leeds.ac.uk/the-edge/
CrossFit
This strength and resistance-focussed workout phenomenon has become a bit of a craze over the last few years. Yorkshire's first affiliated CrossFit box, the Leeds branch (at The Forge in Kirkstall Industrial Park) is a family-run gym who pride themselves on safely training you to increase your strength and fitness (and lose any excess body fat too). CrossFit utilises functional exercises from across loads of disciplines, from gymnastics to weight lifting to athletics, and is all about mixing it up, with high-intensity training activities in a real community of fitness keenos and people dedicated to making themselves fit and strong.
Web:
crossfitleeds.com
W Fitness
This women-only boutique fitness studio isn't like a normal gym. They prioritise 30 minute circuits, of 10, low-impact exercises, making sure to combine resistance activities to tone with cardio exercises to maximise your weight loss - helping you make the most of every minute you spend in the gym. You'll be given a personalised programme which is written to help you reach your specific goals, tailored to meet your specific fitness levels, age, measurements and goals! They also provide additional nutritional and diet advice, and lots of recipe inspo, to help you achieve great results and end up healthy inside and out. It's run by women, for women, so if the macho testosterone of some gym floors is enough to chase you away, this is the place to turn. It costs £30 a month, including your tailored training plan and monthly reviews, coffee and flavoured water every visit, and exercises to do at home to really maximise your progress!
Web:
wfitness.co.uk
Primal Gym
Primal prides itself on being 'the best gym for people who hate the gym'. Choose between Classes Membership (which offer a little less support but full access to the fitness routine and community!) and Complete Coaching Membership (where you recieve 3 small-group personal training sessions per week, a personalised exercise programme, nutrition and lifestyle coaching and constant support from your coach and fellow members - as well as access to all classes and clubs). It's an investment, but if you really want to reach results and be held accountable to your goals, this is the place to be. There is a 6 months minimum commitment, with no joining fee, which comes out at £217 per month. If you commit to a year, it costs £195 per month.
Web:
getprimal.co.uk
Graft Häus
This warehouse gym is devoted to training, learning and relaxing. Hey have a membership cap to ensure space at your chosen machines in their generous 8,500 square foot unit in Kirkstall, and offer premium training equipment, as well as knowledgeable trainers and a welcoming environment. Beyond training, they also offer onsite sports therapy, an infra-red sauna and barista coffee for afterwards, in their chill out zone. With membership starting from £25 (for weekend-only access) to £45 per month for a rolling contract, and additional small, limited-size classes (they're currently offering Box Fit, Yoga and Ladies Lifting), Graft Häus might be the right fit for you!
David Lloyd
David Lloyd is an expensive choice, but it comes with added extras. This Moortown gym offers a pool and spa, tennis courts, the gym, and exercise classes, of course...but it also offers a creche and kids' club, which is a great added bonus for parents who need work out time but haven't got any childcare help. The country club setting does give a different vibe from usual gyms, and there is a definite social 'scene' here which you can choose to take part in. The creche, for kids aged 3 months to five years, is available 9.30-11.30 on weekdays, and the kids' club caters to everyone from 3 months to 16 years old, offering free sports, games, arts, crafts, and even supervised gym sessions, all included in your membership, whilst you enjoy a bit of you time. There's even a Holiday Club for outside of term time. Prices start at
Web:
davidlloyd.co.uk/clubs/leeds/
Xercise4Less
This huge warehouse-style gym complex on Kirkstall Industrial Estate (there is a branch on the Ring Road, too) is certainly no-frills, but it is a great low-cost option (with some promotions bringing it down to an astonishingly cheap £5 for your first month, no joining fee - which increases to the usual fee of £9.99 Off Peak, £17.99 Peak, for an annual contract). Included in your membership is usage of the 400 pieces of cardio, free weight and resistance machinery and equipment, personal training zones, and up to 40 free monthly classes. They also have a full-size boxing ring and MMA cage, as well as a ladies-only gym area. There's also free parking.
Web:
join.xercise4less.co.uk
---
Newsletter
If you'd like to be kept in the know just enter your email address below.